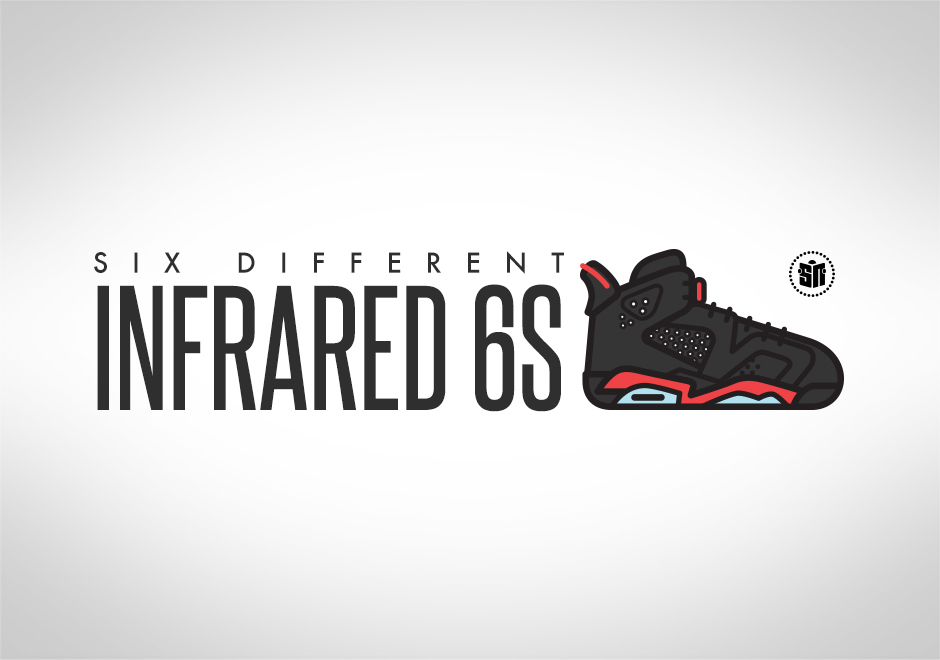 This Friday's release of the Air Jordan VI "Infrared" caps off one of the most aggressive and ambitious celebrations of Air Jordan milestones. 2014 marked the 23rd year of the VI, and Jordan Brand was relentless in reminding you of this Tinker Hatfield-designed model, using enticing Retro releases in OG and new form. The first-ever Sport Blue Retro made its way onto store shelves, and some sick materials were presented to us in Cigar and Champagne form, but the magnus opus of the 6 is clearly what the brand had saved for last.
This sneaker is known as the shoe that MJ rocked en route to his first ring, and over the years we've seen several iterations of this iconic shoe. After the OG is five different installments, which include true-to-detail Retro releases, unreleased samples, Packs, and controversial changes that left the shoes collecting dust on store shelves. Without further ado, take a look back at the six different Infrared 6s of the past and stay tuned for this Friday's release at Jordan retailers worldwide.
1991 OG Release
The unparalleled history of the Air Jordan VI starts in 1991 when Tinker put pen to paper and designed what would be one of the most transcendent creations in the Jordan line. Worn by Michael en route to his first champion and a most valuable player award, the model instantly became iconic. The proof is in that 23 years later we're still talking about them, whether they are up for grabs via general release or otherwise.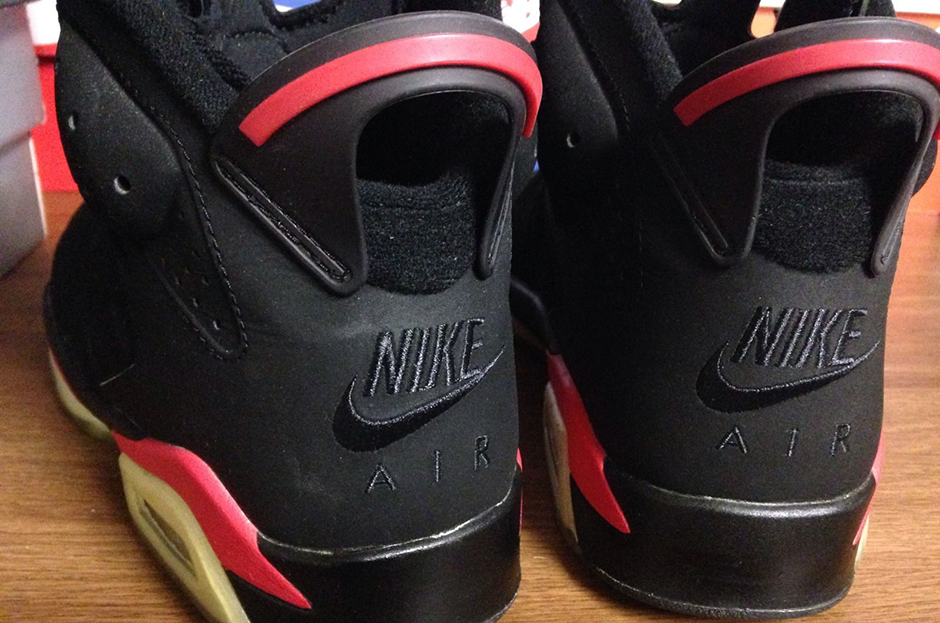 2000 Retro with Nike Air
Nine years and multiple championships and MVP trophies later, the "Infrareds" finally made their triumphant return. They settled into a matured sneaker community that knew its history and more importantly, valued the style that shaped the culture in which they so eagerly participate. Releasing in August of 2000, their retail price of $120 came quite close to mimicking the coveted OG pair.
1999/2000 Reverse Sole Sample
A gem not often seen and discussed even less, the reverse sole sample of the Infrareds surfaced in 1999 slightly predating the shoes first retro. It differed by way of its full-length infrared paneling above the midsole paired with vibrant Nike Air script on the heel. Said to be considered the 2000 retro at some point, they never were, and rest only in our minds. Well, there and on eBay.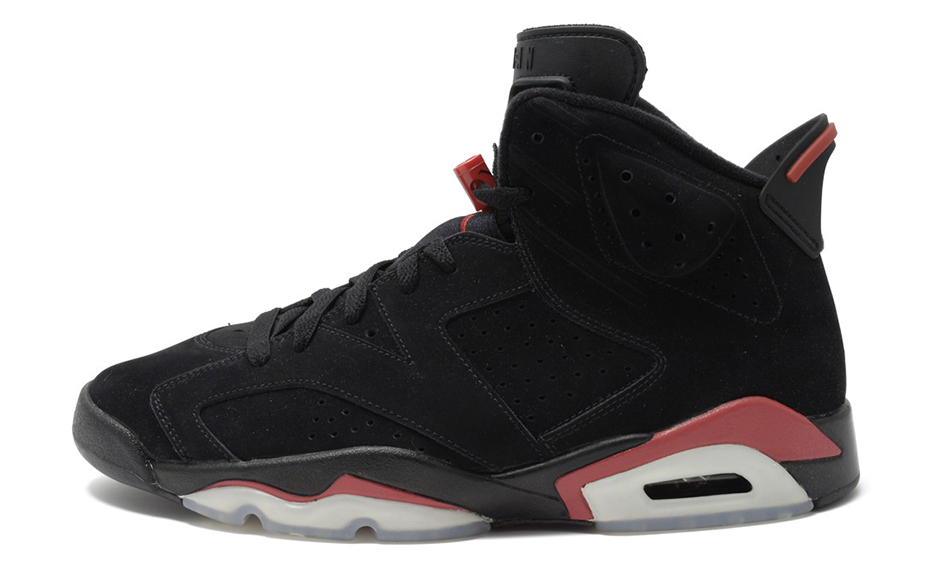 2010 Varsity Red
Some prefer Varsity Red, others opt for Infrared. Its solely personal preference and you'd be hardest pressed to hear us disagree with either stance. 2010's Varsity Red drop switched things up in a way that only sneaker purist would recognize. It's an endearing release that adds yet another layer to the celebrated history of the VI's, although the change in red tone didn't sit well with some Jordan fans.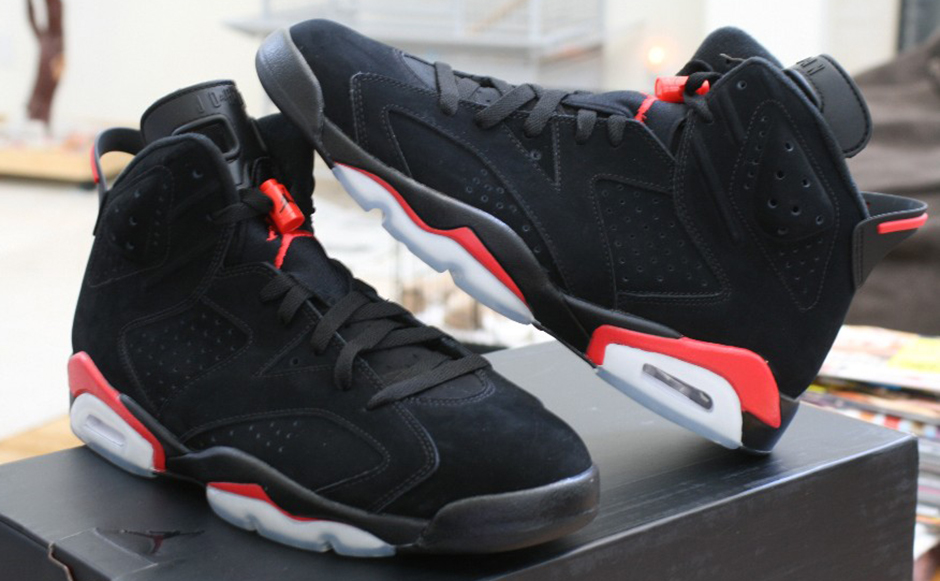 2010 Infrared Pack
Once thought to be a Asia-Exclusive, the 2010 Infrared Pack finally made its way stateside in June of 2010. The pack retailed for $310, which was similar to the pricing structure for the Countdown Pack(s) back in 2008. But even more critical, this is one of the last times infrared looked as it did in years past. This two-pair set was a bit of a headscratcher because prior to the Pack hitting retail, the two Varsity Red versions were made available. Why did Jordan Brand release two different black/red Jordan 6s in one year? Nobody will ever know.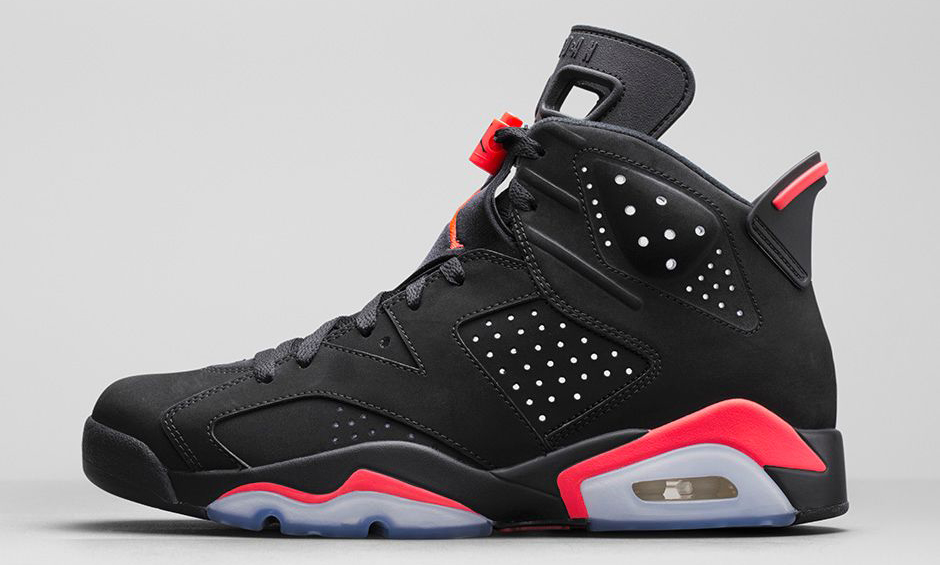 2014 Black Friday Retro
We arrive 23 years after the original release of the Air Jordan 6 "Infrared". It closes out a long year of awesome bringbacks like the "Sport Blue" and fresh concepts that honor MJ's legacy like the "Cigar" and "Champagne" release. Despite what Jordan Brand offered this year, the Black/Infrared Air Jordan 6 is without question the pick of the litter – and we're open to debate your counterpoint. Cop these this Friday at Jordan retailers.