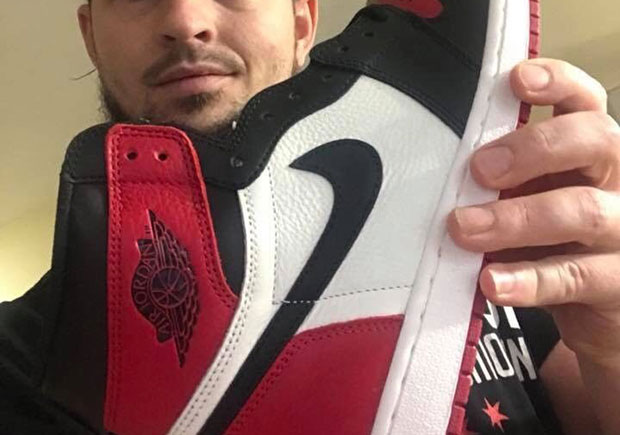 For those that may have missed the story yesterday, a lucky customer of Eastbay was accidentally sent a pair of the upcoming Air Jordan 1 "Bred Toe" instead of the Air Jordan 1 "RE2PECT" he had actually purchased. Well, it didn't take long for the world to find out via social media. Wouldn't you wanna throw your luck in the face of the rest of the sneakerhead community? It took even less time for this first-to-market pair to hit eBay – that's not surprising. What is surprising is the shoe's hefty price tag: $10,000.
While there is something to be said for having the first pair to hit the market, gaining early access to sneaker drop nowadays is like a quarter on the floor of the arcade. Now, the seller does offer some justification for his pricing. In his words, the shoes "may never be released." Although it doesn't really take long to poke holes in this logic as if Eastbay had it and shipped it to you, wouldn't that imply that they have more that will release?
If you're that anxious to get your hands on this anticipated new Jordan 1 colorway early, you can head over to the eBay listing now and make a best offer or just drop the $10,000 (or "$417 for 24 months").  And don't worry about reliability, the seller has a perfect feedback score on all 15 of his eBay transactions – should be good to go. But beware, if you're not satisfied with your purchase, returns are not accepted on this listing.