Lately, the Air Jordan 1 rarely ever dials up the theatrics. That's the role the AJ1 Mid and Zoom CMFT have gone on to play. With the high-top's latest, however, it seems to be reprising this part, dressing up near entirely in an anodized finish.
For the uninitiated, anodization utilizes an electrochemical process to effectively make a metal's surface more durable and corrosion-resistant. It's also used for decorative means, as the color, too, can be tweaked to a certain extent. The bright blue, almost green gradient of the upper here is but one of the possibilities, and its metallic sheen makes it appear even closer to the actual thing. Immersion is then broken, though, as the Swoosh, laces, and tread opt for a matte black.
Enjoy a quick peek at these right here. Once official images and release details surface, expect to find out here.
In other news, a Black Cement Jordan Point Lane is in the works.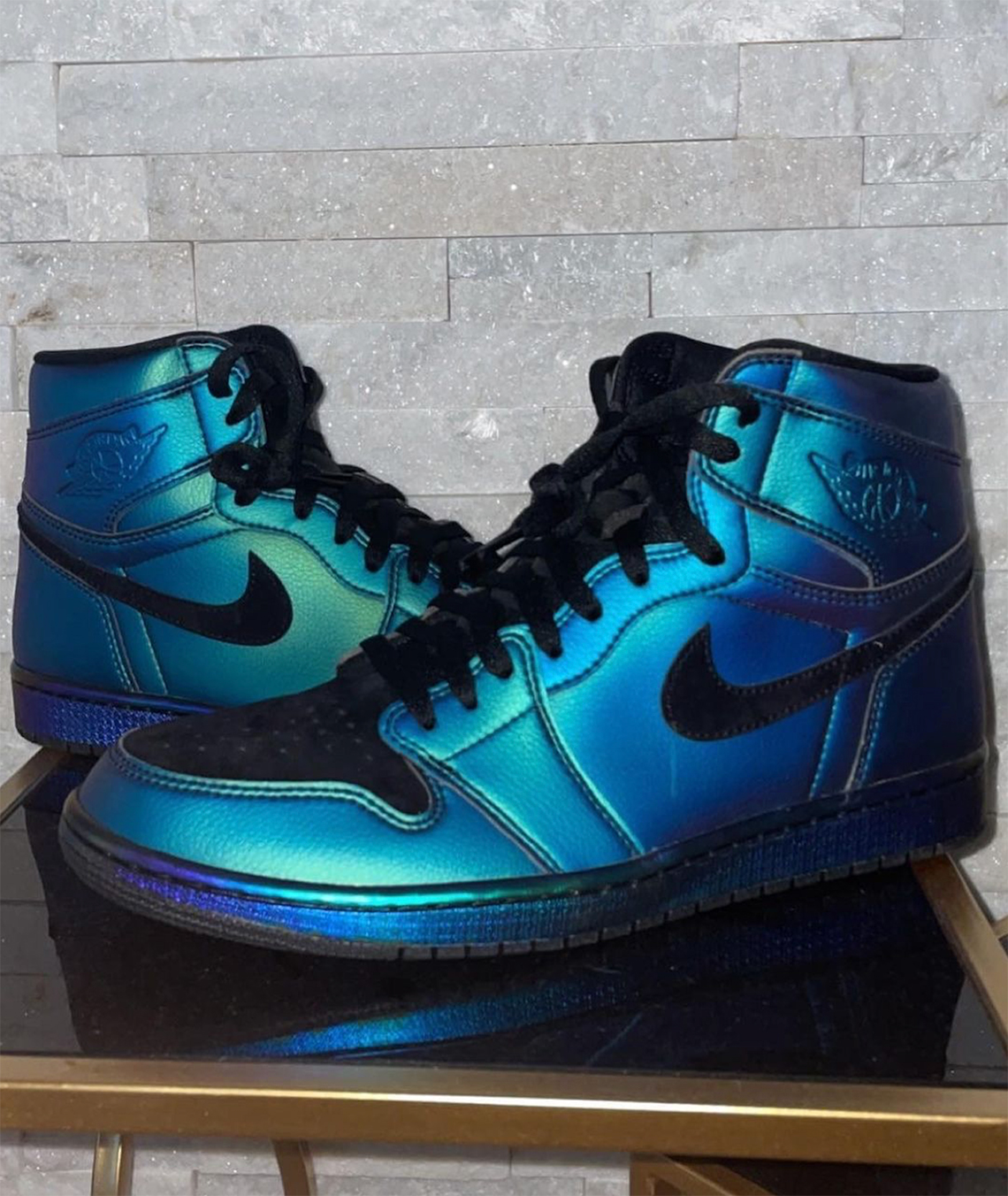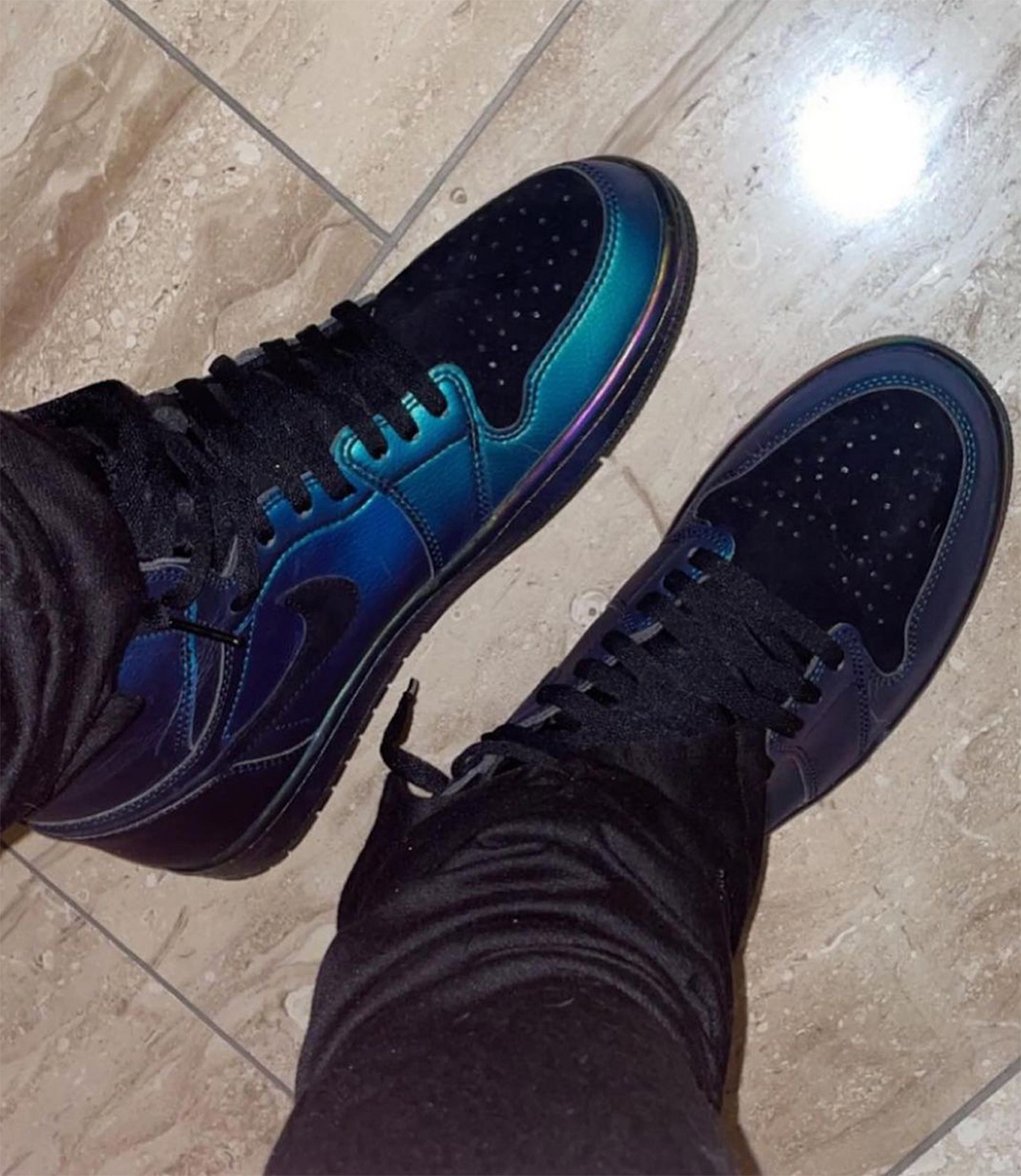 Photos: dearicamarie/zsneakerheadz