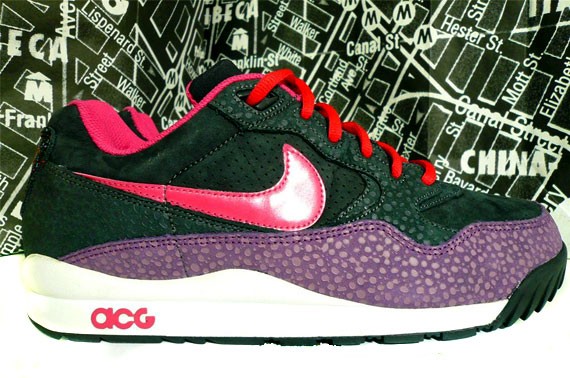 Photos: Mzayco
The Nike Safari pattern made a pretty nice comeback this year with the new colorways of the Air Safari as part of the Tech Pack, it also graced the Air Max 1s from the same pack. The latest use of it saw it on the much hyped Nike Blazer x DQM pack. Earlier this year, Nike made an Air Wildwood also in the unique pattern, featuring a charcoal and purple Safari pattern. It also features a sharp pink swoosh and lining along with red laces. No word on availability or if these will make it into production.
Style: 329890-561
Color: Mulberry/Black/Anthracite/Berry
Update: We just learned that this will be dropping early November 2008.
More photos below…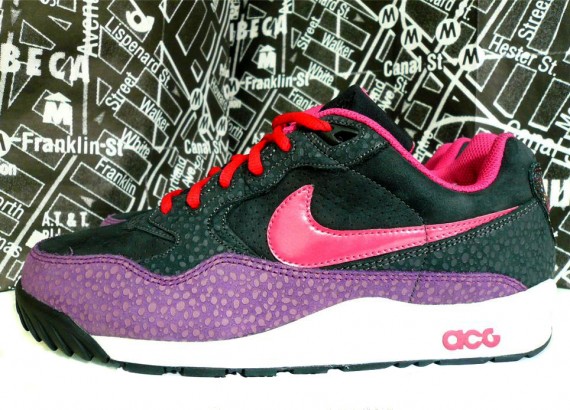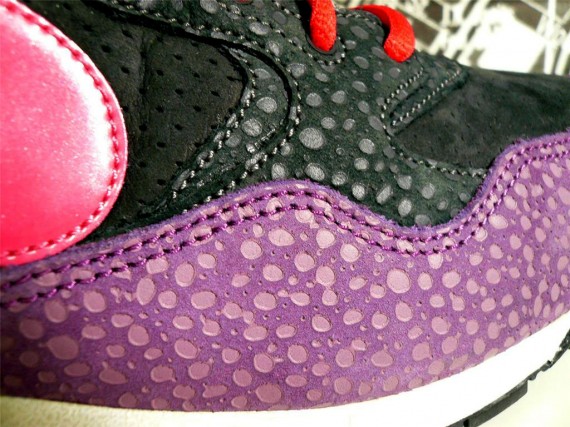 —
BELOW ARE THE CURRENT LISTINGS FOR THESE KICKS ON EBAY:
[If kicks below are a random assortment, desired kicks are not currently available on eBay.]