352204
Sneaker News Weekly Rewind: 9/1 – 9/7
How was your Labor Day? While you were able to relax and enjoy the day off the Sneaker News team made sure that it wasn't a slow one in terms of your favorite footwear, keeping you updated on all the pertinent news out there for the three day weekend and well into the no-wearing-white season. The epic ShoeZeum makes its new home in Las Vegas with our guys on the ground covering the event. The LeBron X keeps poking its head up, the latest getting away from the 'Heat' for a moment with a chilly blue look. Elsewhere in signature sneakers Carmelo Anthony and Chris Paul both get a surprise release date for their next iterations with Jordan Brand. A custom creator cuts up his pair of Air Jordan IV's and pours milk inside them (don't try this at home). Nike SB plants itself firmly in the headlines once again with another obvious Air Jordan-esque pair, with collaborator Brooklyn Projects whipping up a 'Concord' looking Dunk Low.
SoleFly out in Miami joins the rarefied air of sneaker spots to lock down a collabo with Jordan Brand, coloring up a Jordan Spiz'ike with a local Miami Hurricanes look. Celebs show up in droves to the MTV Video Music Awards, with a select few among them making some sneakerhead moves ('Supreme' Dunks, 'Golden Moment' Air Jordan VII's, and more). Of course for the celebs we can't forget Whoopi Goldberg, who turned heads on The View with her Foamposite selection. Bape brings their camo look back to a pair of adidas along with UNDFTD, Ronnie Fieg teases his next New Balance release, and Patrick Ewing makes sure you're getting your bang for your buck on those Ewing 33 Hi retros. Click through for all these awesome headlines and more in this edition of the Sneaker News Weekly Rewind!
THIS WEEK IN AIR JORDAN NEWS
The Air Jordan V on tap for next year continues to turn heads and Jordan Brand reaches out to Miami sneaker boutique SOLEFLY for a rare collaboration project.
CONTINUE TO:

—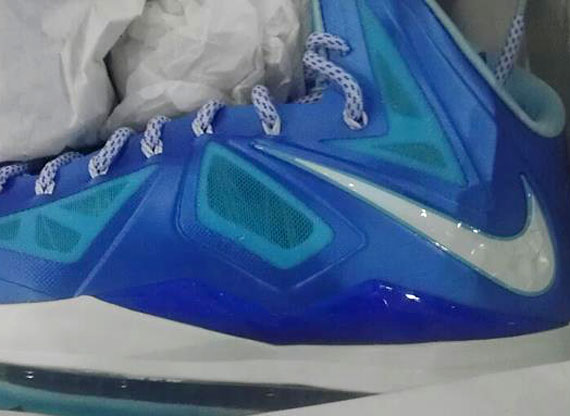 Another of the Nike LeBron X+ pops up, this time rocking a cool blue look. Also, King James shows us some goodies in the form of his 'Think Pink' pair of nines.
CONTINUE TO:

—
THIS WEEK IN POSITE NEWS

The Nike Air Max Hyperposite continues to get graphic as we show off a camo colorway that's in the works.
CONTINUE TO:

—
Nike SB reminds us of last summer's 'Space Jam' dunk with an awesome Air Jordan XI 'Concord' style Dunk Low that's in the works.
CONTINUE TO:

–
The Nike Air Force 1 continues to have a birthday that's anything but normal, pairing up with the Foamposite technology and also sporting quit the flashy look over on the NIKE iD side of things.
CONTINUE TO:

–
THIS WEEK IN CELEBRITY FEET
Stars of all sorts head out to the VMAs with Frank Ocean, Mac Miller, Kevin Hart, and more holding things down sneaker wise. Also, one of the more bizarre celeb feet moments shows up with Whoopi Goldberg rocking Foams.
CONTINUE TO:

–
SNEAKER NEWS VISITS SHOEZEUM LAS VEGAS
We revisit the mother of all sneaker collections as the ShoeZeum opens its doors out in Las Vegas.
CONTINUE TO:

–
NIKE AIR MAX 97 HYPERFUSE "SILVER BULLET"
The Nike Air Max 97 signs up as the next model to get the Hyperfuse treatment on a beloved OG colorway.
CONTINUE TO:

—
BAPE x UNDFTD x ADIDAS ZX 5000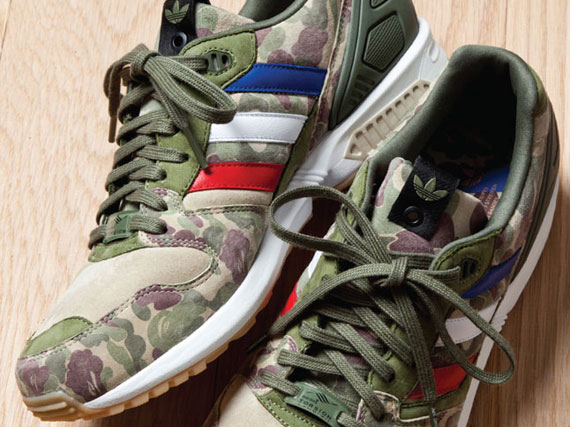 adidas and Bape get back together again, bringing UNDFTD into the mix in what is looking like quite a powerful pair.
CONTINUE TO:

—
NIKE AIR CURRENT – UPCOMING COLORWAYS
The Nike Air Current serves up more neoprene goodness included a sole speckled 'Heat' looking pair.
CONTINUE TO:

—
THIS WEEK IN AIR MAX 1 NEWS
The awesome MAX 100 dedication project continues and Sneaker News takes a look at some premium releases that are in the works for Tinker Hatfield's classic.
CONTINUE TO:

—
THIS WEEK IN VANS NEWS
Vans gets extra smart with a warm set of tweed sneakers (with hats to match)
CONTINUE TO:

–
THIS WEEK IN CUSTOM SNEAKERS
One of the craziest customs in a minute comes in the form of an Air Jordan IV styled after the Wheaties boxes that MJ so often graced…with actual cereal inside.
CONTINUE TO:

—
THIS WEEK IN NEW BALANCE NEWS
Ronnie Fieg promises some big-N heat to compete with the awesome inline stuff on its way.
CONTINUE TO:

—
EWING 33 HI PACKER SHOES RELEASE RECAP
Patrick Ewing makes his way around the tri-state area for the much anticipated Ewing Athletics bringback.
CONTINUE TO:

Ewing 33 Hi Packer Shoes Release Recap
—
THIS WEEK IN AIR JORDAN PE'S, OG'S & SAMPLES
The Air Jordan V shows up in a variety of samples and outtakes, along with a precious PE pair for Mike with his autograph and everything.
CONTINUE TO:

—
CLASSICS REVISITED: AIR FORCE 1 LOW WEEK – PART 2
As a testament to the limitless heat that the Uptwon is packing we're back with another Classics Revisited week for the Nike Air Force 1 Low.
CONTINUE TO:

—