437526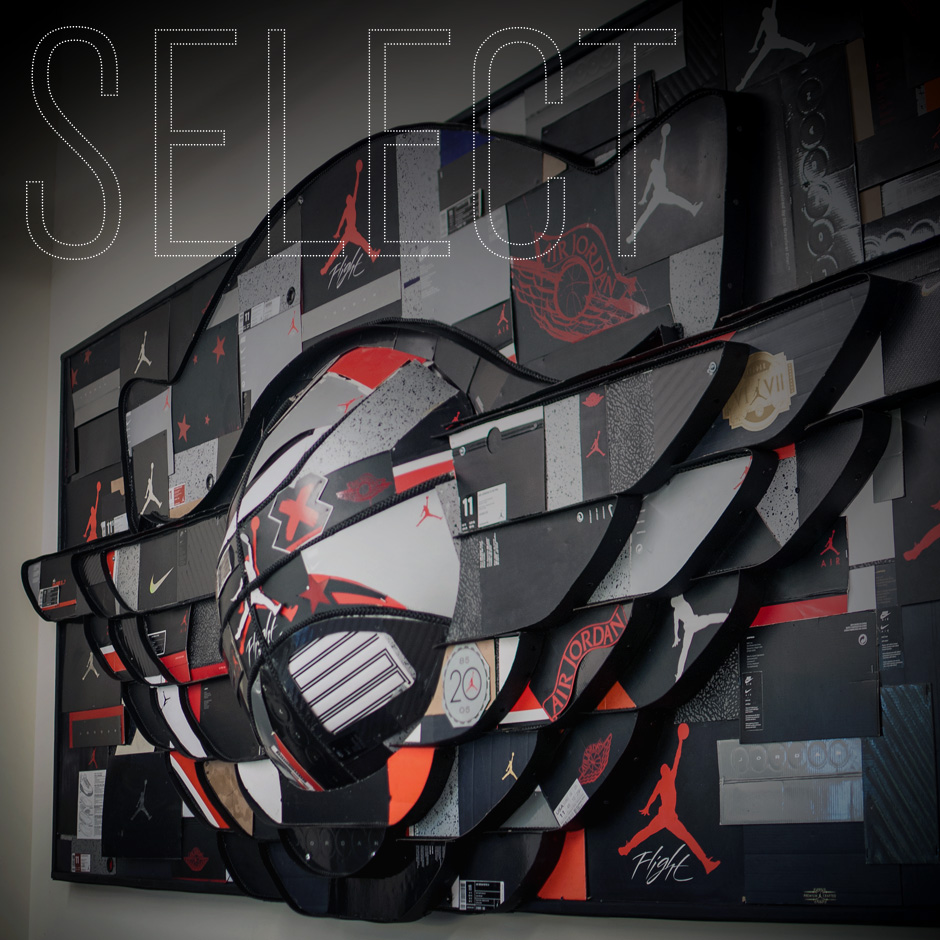 SELECT Sneaker Art: The Wings Wall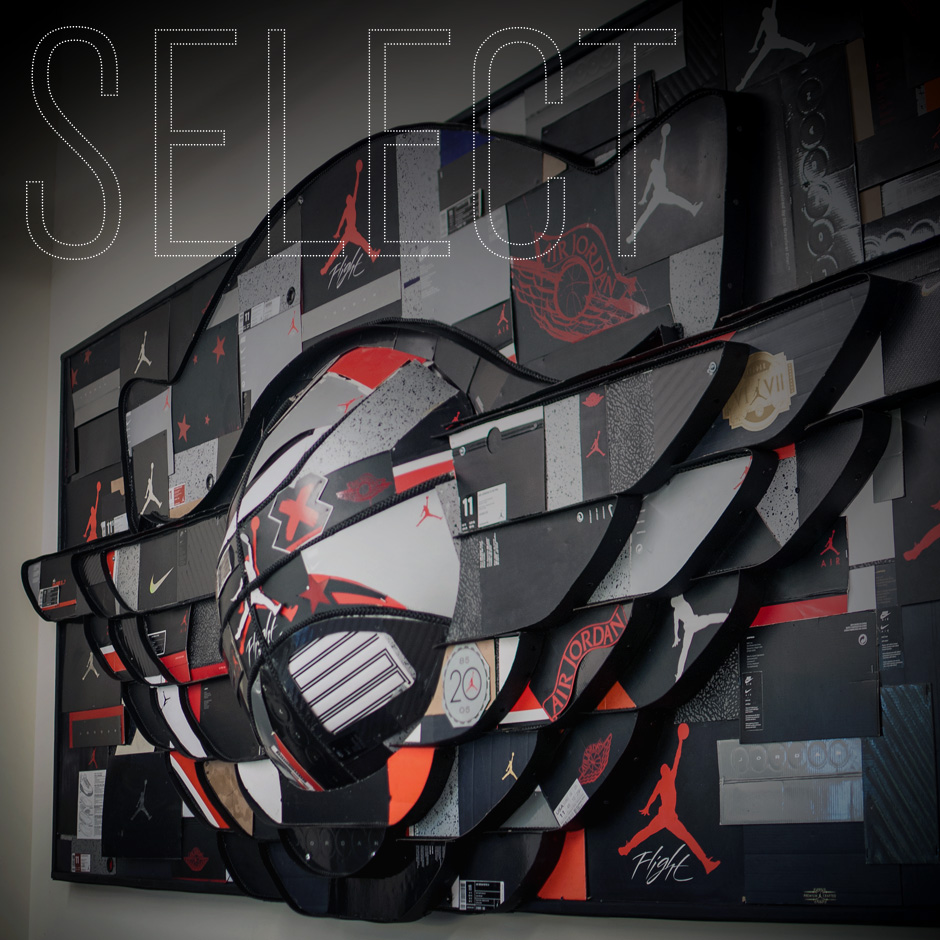 Since the earliest days of sneaker collecting, figuring out what to do with your shoeboxes has been a longstanding dilemma. Obviously, the shoes found inside are the real prize, but it's not always so easy to just toss the box in the trash. Even though you can't wear a shoebox, some would consider it to be a vital piece of the total package, leaving them with a longing sense of incompletion to possess a treasured pair devoid of its proper home. For others, it's an expendable piece of potential clutter, with many opting for shoe racks or the increasingly popular clear plastic containers. To further complicate the situation, brands have seriously amped up their packaging games in recent years, making some of these "stash or trash" calls exceedingly difficult to make thanks to a dizzying variety of special edition boxes for all sorts of different sub-collections, occasions and high-profile releases.
But regardless of how cool some of these boxes may be, if you've been at this long enough, eventually it comes to a point where they're just taking up too much room and something needs to be done. Rather than put them out to the curb, Nes Hernandez, the man behind sneaker-focused t-shirt brand, The Freshnes, came up with one of the most creative solutions we've ever seen, so naturally, we had to show it to all of our readers.
In the name of clearing out some space, Nes originally wanted to do a large collage using a variety of Air Jordan box panels. When he threw the idea out to his father-in-law, Mario Gonzales, an
experienced craftsman with a construction background, the concept evolved into something much more ambitious. Mario had already whipped up some nice stuff for Nes in the past, like some showcase racks for his shoes and a massive "23" wall unit which is featured at his Black Ribbon Sports retail spot in Lancaster, California, so he was thinking a little bigger than just a collage for his latest project.
Using 15 different types of Air Jordan boxes (35 boxes total), Mario spent the better part of a month creating the incredible "Wings Wall", a huge three-dimensional replica of the iconic "Wings" logo that appeared on the Air Jordan 1 and II. Visually stunning at a glance, a closer look will reveal a bevvy of intricate details and aesthetic touches that go far beyond just gluing some box tops together. Careful cut-outs and complicated overlays are sprinkled throughout, with Nes's size 11/11.5 size labels appearing all over. Rather than to sign his masterpiece with a standard artist signature, Mario cleverly included a lone size 8 label as his calling card.
Measuring eight feet wide and four high, the Wings Wall sits above Nes's desk at The Freshnes as a source of daily inspiration, but luckily, he was willing to share a detailed look with all of us! Keep reading for a full gallery of images as well as info on how to contact Mario Gonzalez to see if he can bring your own sneaker craft creations to life.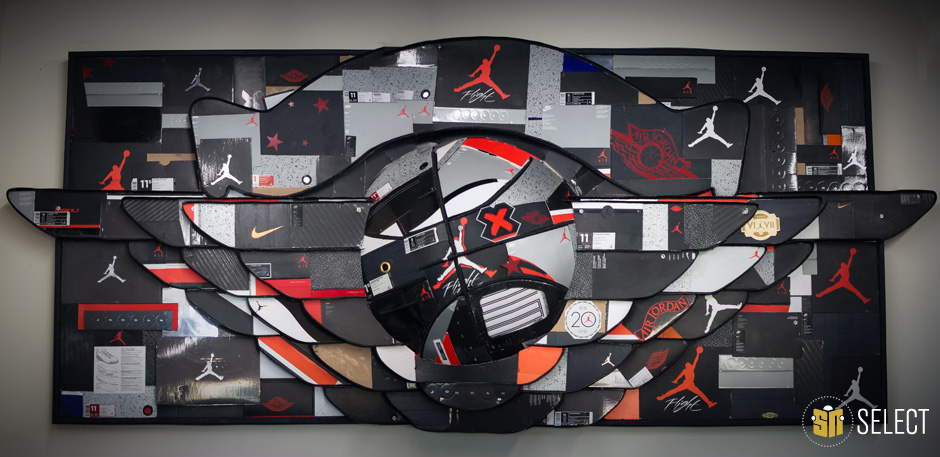 Mario Gonzales, creator of the "Wings Wall" has been in talks with a few people who have seen it on The Freshnes's Instagram account and requested their own commissioned work. If you have an idea for a piece of wall art or display and are willing to pay for
the kind of hard work that goes into something like this, you can contact Mario at mario@thefreshnes.com. Be prepared to provide your own boxes and DO NOT waste this man's time if you're not serious about it and ready and able to pay for his services.