438036
ASICS Gel Lyte V: By Popular Demand
When it comes to classic running catalogs, Asics can go toe to toe with any brand, but unlike many of their competitors, they have barely scratched the surface when it comes to retro resurrections. Asics is a performance running brand first and foremost and that's where their primary focus is when bringing new product into the market. However, many of their classic models from the 80s and 90s are still beloved by a once cult audience that seems to be growing by the day. The strong followings in Europe and Asia through the years have prompted Asics to keep models like the Gel Lyte III, Gel Saga II, GT-II and Gel Lyte Speed circulating overseas in various new and old iterations, but it wasn't until fairly recently that the demand really exploded in the States.
It would be impossible to ignore Ronnie Fieg's influence as the biggest impetus for the brand's surging popularity in the U.S. From his early designs for David Z. to his later branch-out to his own Kith store/brand, Fieg has continually found ways to reinvigorate interest in the brand among the sneaker enthusiast community. While other eagerly-received collabs with Patta and Alife have kept their retro models dabbling in the spotlight, it was Ronnie's continued involvement with Asics that made them a must-have for so many consumers, to the point that now, each release is practically an instant sell-out.
The recent spike in popularity made it a no-brainer to expand distribution of their retro styles across the States, but that wasn't the only impact felt. Realizing their opportunity to claim a larger segment of the retro runner market, Asics is now dipping back into their rich archives for some more classic silhouettes just begging to be reanimated for a present day comeback. We've caught wind of plans to bring back some forgotten treasures like the GT-Cool and original Kayano Trainer, but preceding them will be the return of the Gel Lyte V.
Originally released in 1993, the Gel Lyte V was a favorite of marathon runners for it's lightweight frame and superior cushioning. The shoe featured three different Gel packs in the midsole for extra comfort and the tongue abandoned the "split" construction for the type of neoprene sockliner that was being utilized by many sneaker companies at the time for its improved lockdown fit. After floating in relative obscurity for years, the Gel Lyte V will reemerge this fall, fully equipped with a timeless look that will fit right in with the other already warmly regarded members of the Asics classics family. Get better acquainted with the first two colorways in the gallery ahead and stay tuned for more on the upcoming 90s Asics revival here on SN Select.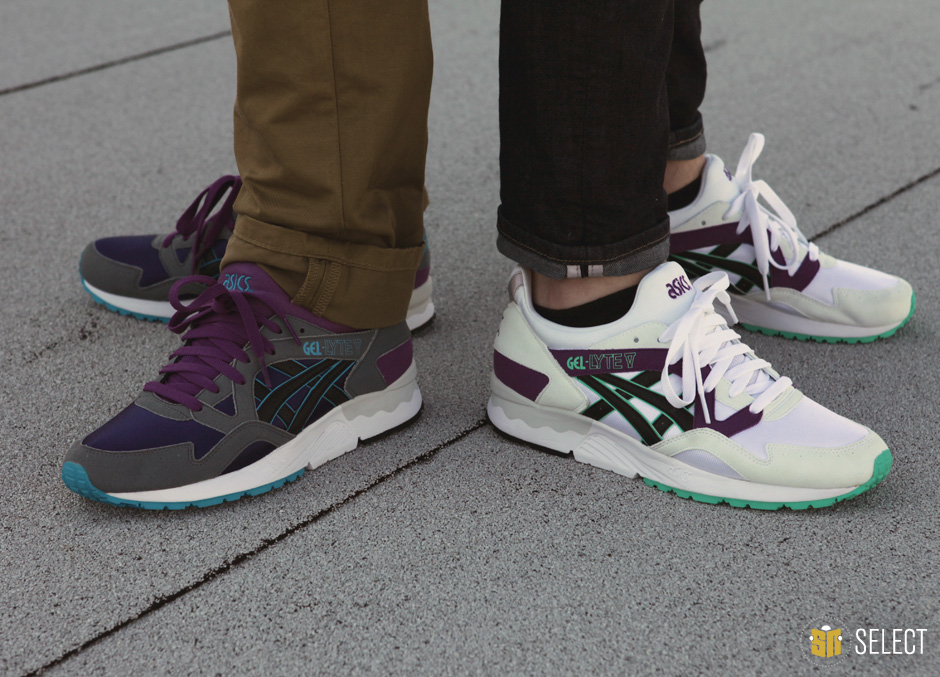 RELEASE INFO
You can expect both colorways seen here to release in the U.S. in early October for a price of $110. In addition to these, look out for the "Brazil" edition to hit shelves in 2014, along with a few intriguing collaborative versions also on the way.