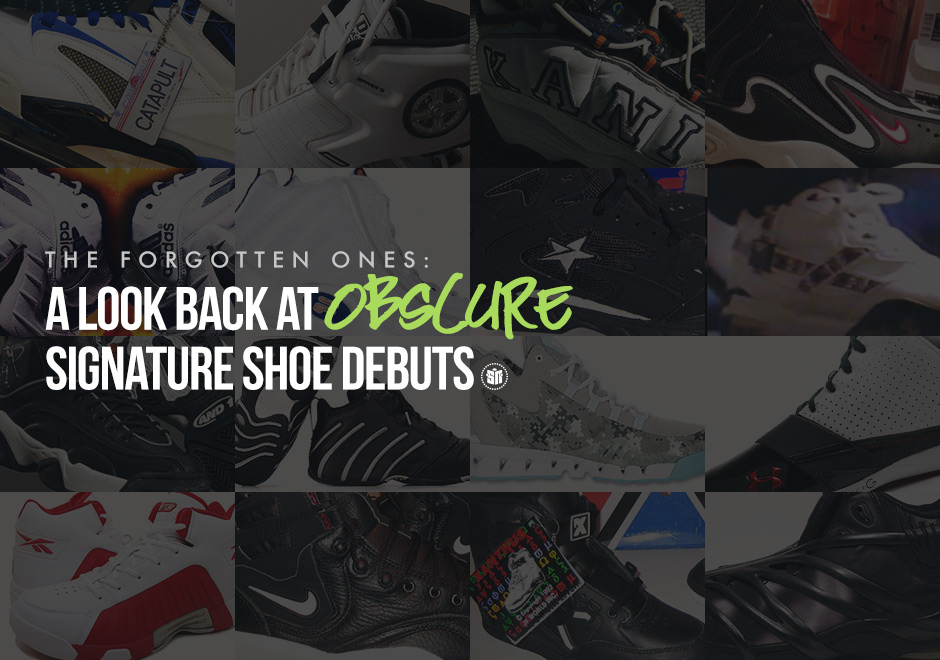 Damian Lillard's new signature shoe from adidas, the D Lillard 1, marks the fourth new signature model for NBA players this season alone. Lillard joins John Wall, Kyrie Irving and Steph Curry as the latest signature players, and with the addition of Nike's "Big Three" of Kobe, LeBron and KD; Jordan Brand's Chris Paul and Carmelo Anthony; and various other signature athletes like Dwyane Wade and Derrick Rose, the NBA has more players with signature kicks than its had in quite a few years. In fact, you have to go all the way back to the 1990's to find as large a crop of signature models on the NBA floor.
Back then, it seemed like everybody had their own shoe. Of course, you know about guys like Michael Jordan, Penny Hardaway, Charles Barkley, and Scottie Pippen who had successful signature lines. And you younger readers may even be aware of Larry Johnson's (and Grandmama's) signature shoes from Converse or Kobe's late '90s run with adidas. But that's all only the tip of the iceberg. To illustrate the sheer amount of signature kicks from the 90's, we've compiled this list of some of the most obscure signature basketball shoes from the decade, along with a few forgotten signature kicks from the 21st century as an added bonus.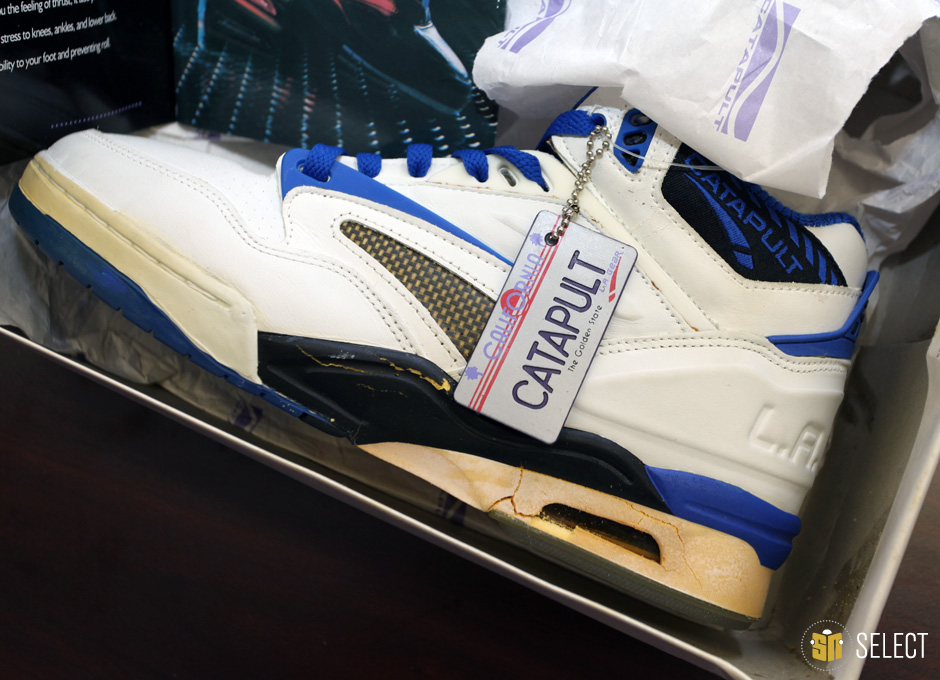 LA Gear Catapult for Karl Malone – 1991
Budget sneaker brand LA Gear was a major player in the early '90s when they even scored all-time great power forward Karl Malone as an endorser for their new Catapult technology sneaker line. The Mailman would go even more obscure after LA Gear, signing on with APEX for more signature sneakers later in his career.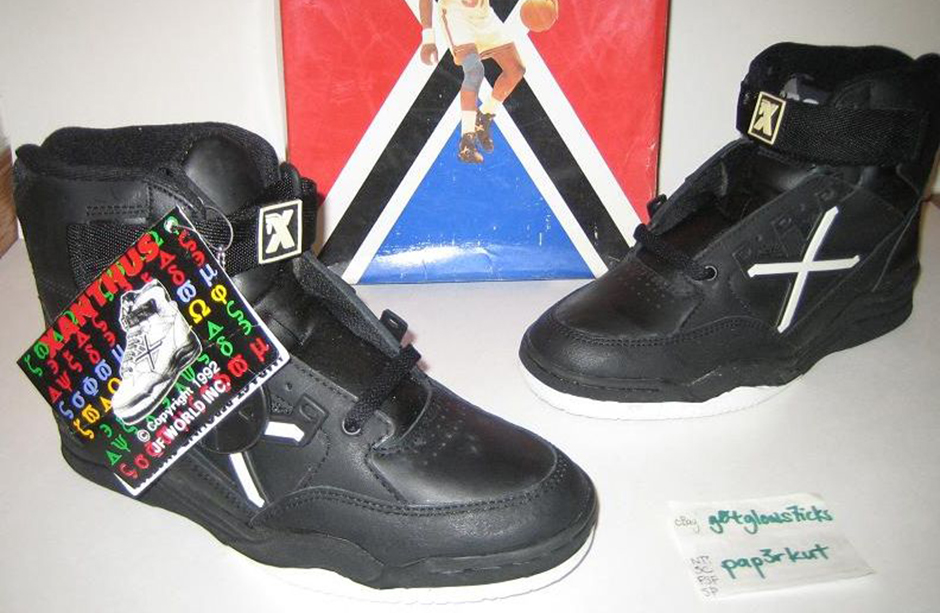 Xanthus X-Pro – 1992
NBA tough guy "X-Man" Xavier McDaniel and a sneaker company whose name began with the letter X were obviously a match made in heaven, and indeed they produced signature shoes together, beginning with the X-Pro. Not exactly the most technologically advanced sneaker even by 1992's standards, the Air Force 1-like X-Pro was still pretty cool, featuring big X's and a strapped high cut. All in all, they make for a nice little obscure piece of sneaker history.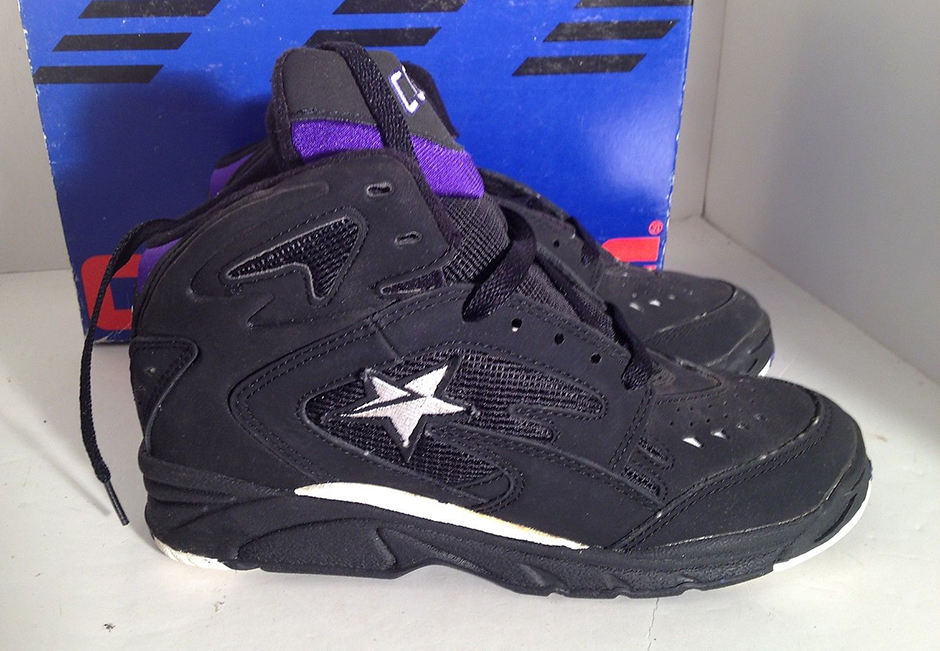 Converse Sky Rider – 1994
A budding superstar and slam dunk contest champ early in his career, Isaiah "J.R." Rider never realized his full potential due to on-court attitude and off-court behavioral problems. But before all that happened, he was awarded his own signature shoe from Converse, the REACT Juice equipped Sky Rider.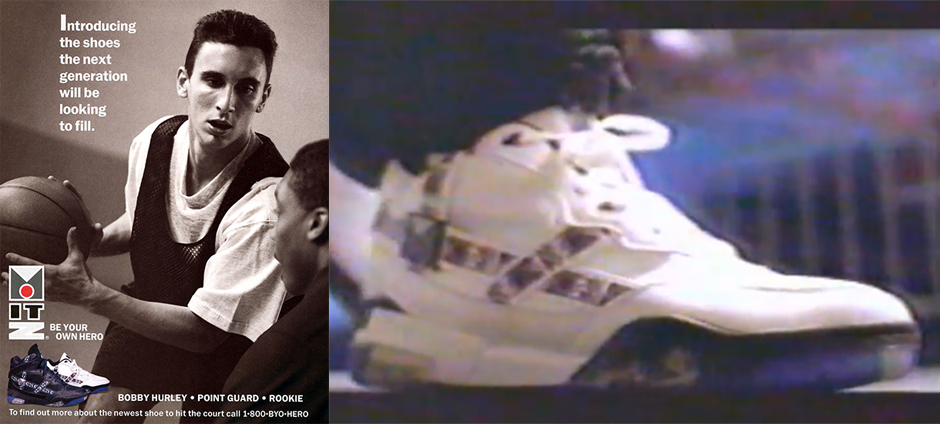 ITZ Bobby Hurley Signature – 1994
If there's only one sneaker—or even sneaker brand, for that matter—that you've never heard of on this list, we're betting it's this one. Short-lived brand ITZ (In the Zone) signed a deal with a young Bobby Hurley fresh into the NBA after his successful college career at Duke, and promptly hooked him up with a signature shoe. Unfortunately, Hurley suffered a serious car accident early in his career, and although he bounced back, never returned to the skill level he was at before the tragic accident. As for ITZ, we're not sure if anybody knows exactly where they came from or when they eventually faded away, but suffice it to say, these are about as obscure as a signature basketball shoe can get.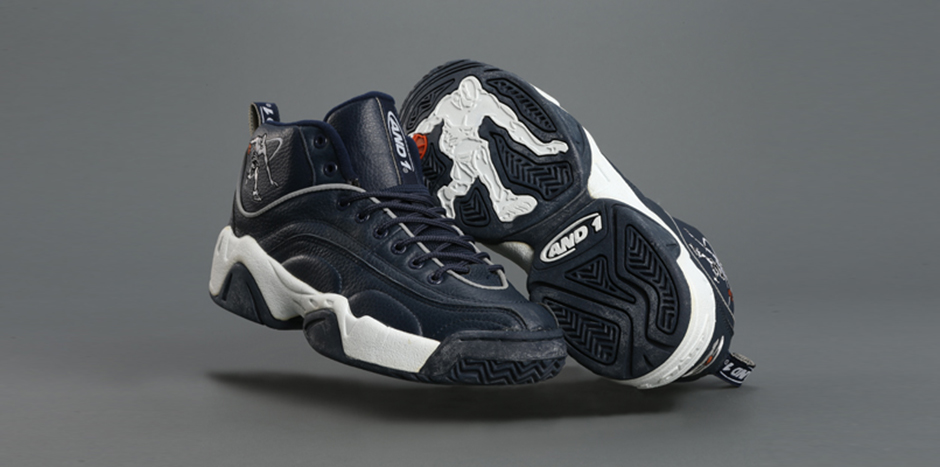 And1 Marbury – 1996
Starbury's most prominent years in the NBA were during the late '90s and early 2000's, but you can go all the way back to 1996 to find his first signature model, the And1 Stephon Marbury. Actually one of the more popular And1 sneakers ever, the Marbury 1 is set for a retro release later this year.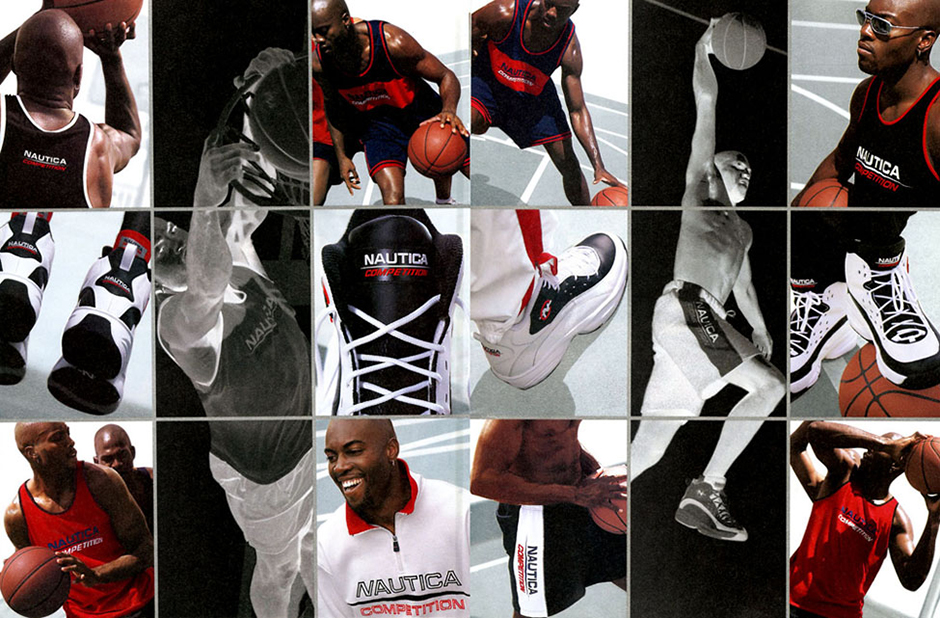 Nautica Glen Rice – 1997
Yep, that's right, even "preppie" brand Nautica go into the basketball sneaker market in the '90's, inking a deal with sharpshooter Glen Rice who quickly received his own signature model. The result was one of the most random and obscure signature hoops shoes ever.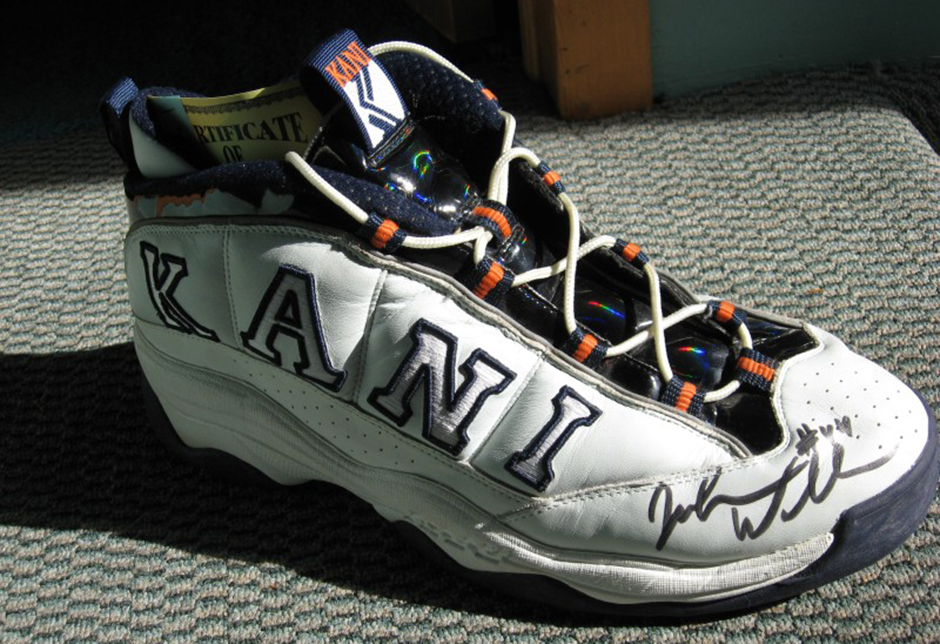 Karl Kani John Wallace – 1997
From Glen Rice's Nautica's to another unlikely signature basketball shoe, we now take a look at New York Knick John Wallace's Karl Kani signatures from 1997. Really nothing about these make sense. John Wallace wasn't even a star player, and nobody was expecting urban fashion label Karl Kani to make a performance hoops shoe. Chalk it up to just another one of those weird and amazing things that could only happen in the '90s.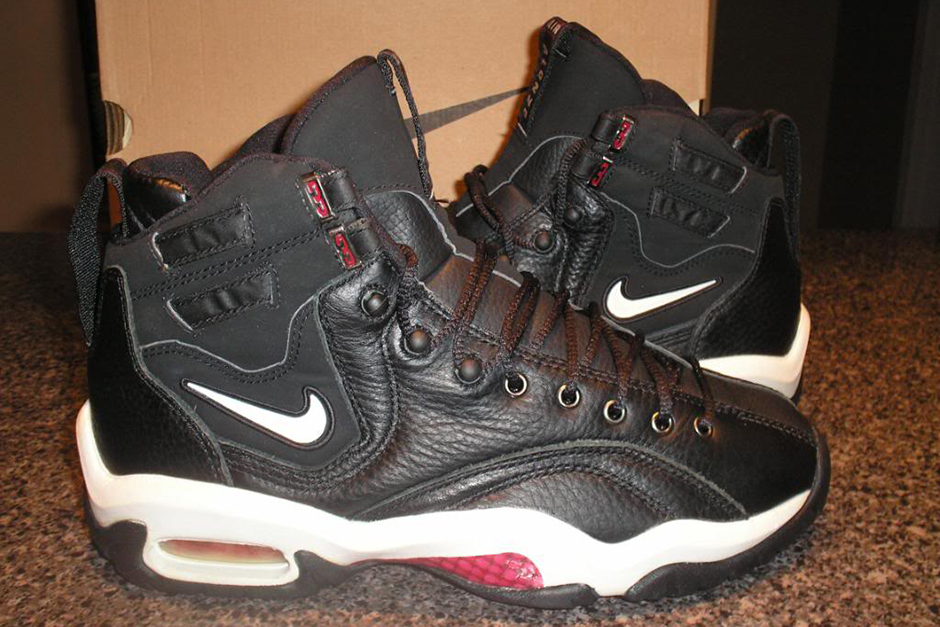 Nike Air Alonzo – 1997
Although Alonzo Mourning had been with Nike ever since he entered the NBA as the star center for the beloved Charlotte Hornets, he never received a signature shoe until 1997 after signing with the Miami Heat. One can only imagine what cool signature sneakers he could have had in Hornets teal and purple colorways when looking at this less-than impressive boot-like signature shoe. Never a hit at retail, at least Zo liked them: he continued to wear them long after general production ceased. Making a brief return to sneaker headlines again recently, Greg Oden mysteriously laced up a pair—presumably one of Zo's old pairs laying around the Heat equipment room—upon his return to the court in 2013.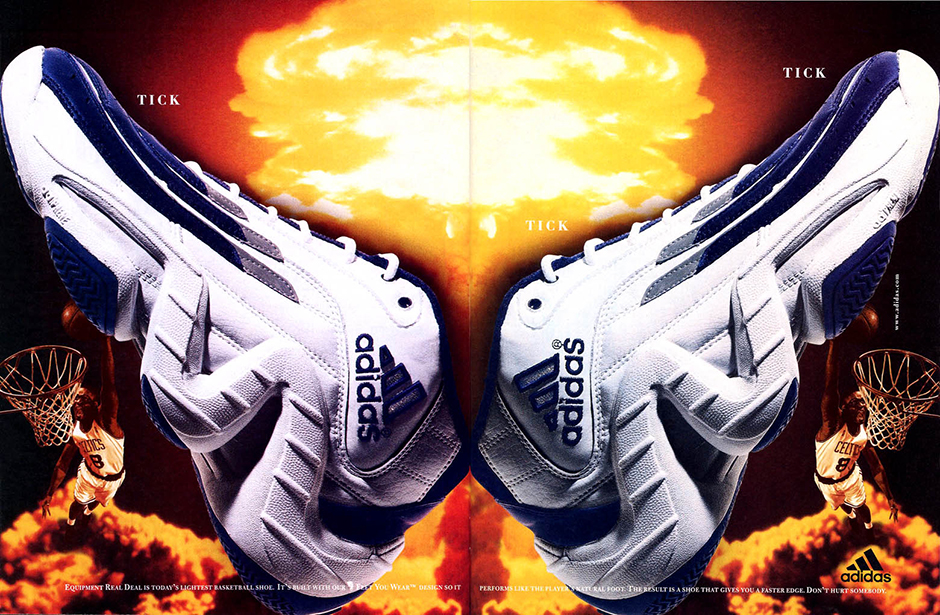 adidas Real Deal – 1998
You probably know the Real Deal, since it hit the market as one of adidas' most popular retro models in the past couple of years. What you may not have known, was it's actually the debut signature shoe of the once shimmying sharpshooter, but later bankrupt, Antoine Walker.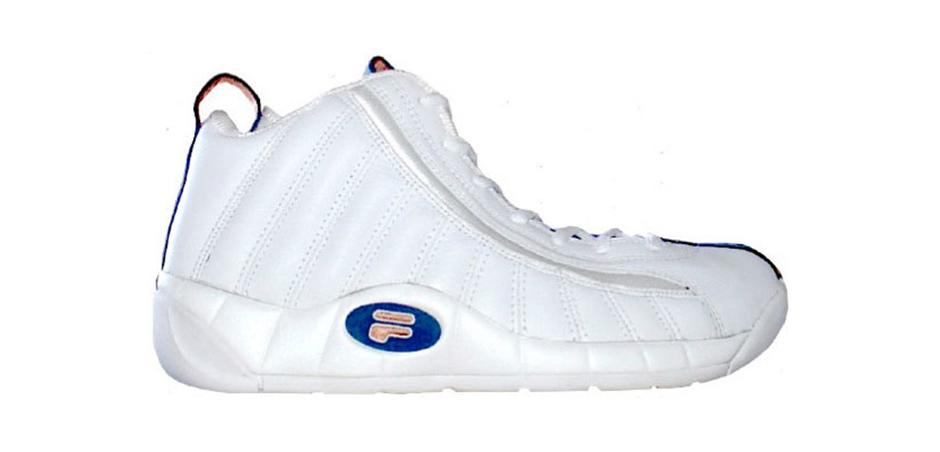 FILA Webber – 1998
Although it's highly regarded as a classic 1990s Nike hoops shoe, Chris Webber was one-and-done with the Swoosh after the Air Max CW. Rumored to leave the brand after they wouldn't produce a cheaper signature shoe that kids could actually afford, C-Webb left Nike and ended up at FILA where his 1998 signature shoe was produced. He didn't last long at FILA either, though, and eventually wound up with Dada, who released the classic, chromed-out CDubbz.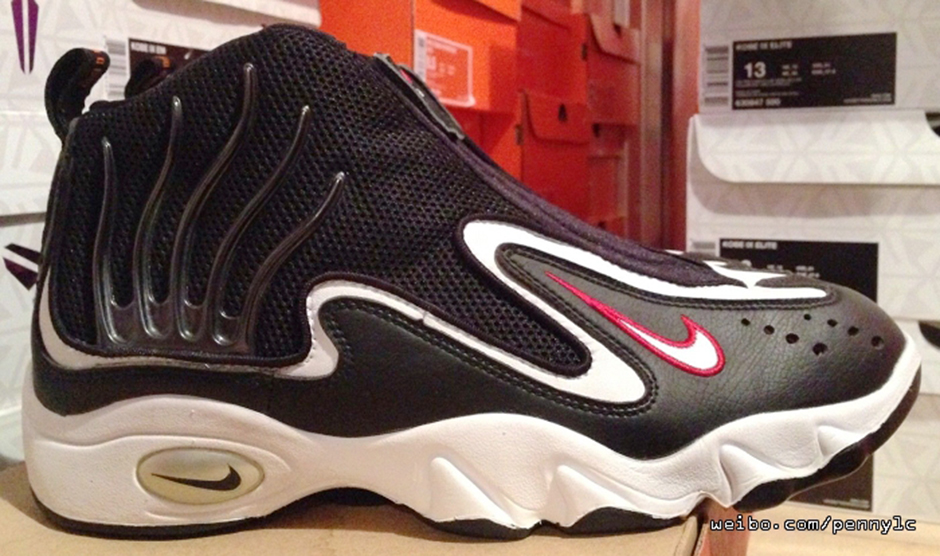 Nike Zoom T-Bug – 1998
In 1998 Miami Heat star point guard and killer-crossover aficionado Tim Hardaway had his one-and-only signature sneaker with Nike, the Zoom T-Bug. Similar to Gary Payton's Zoom Flight Glove but without the shroud, the T-Bug also utilized the "monkey paw" ankle support and Zoom Air cushioning. The T-Bug remains one of the most obscure Nike signature hoops shoes, but there are still plenty of collectors that would love to see it return.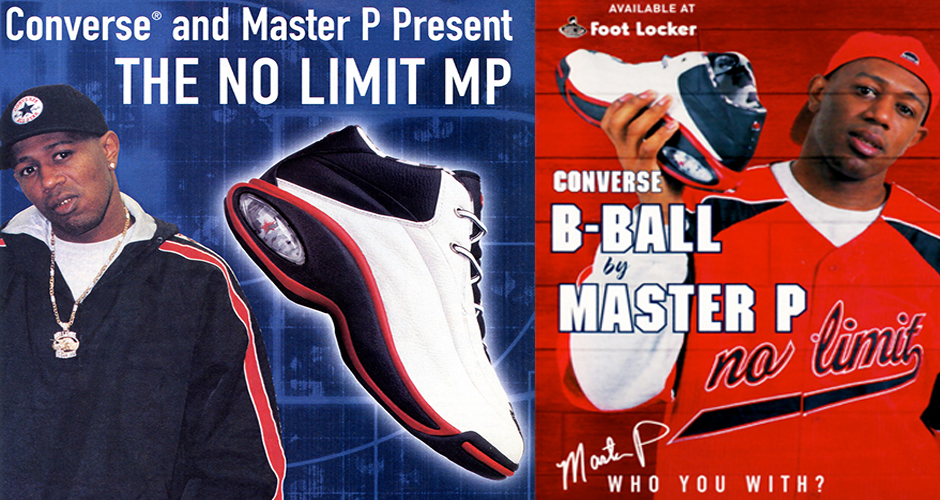 Converse No Limit MP for Master P – 1999
Only those that are 'bout it 'bout it remember this shoe from Master P and Converse. Ughhhhhh!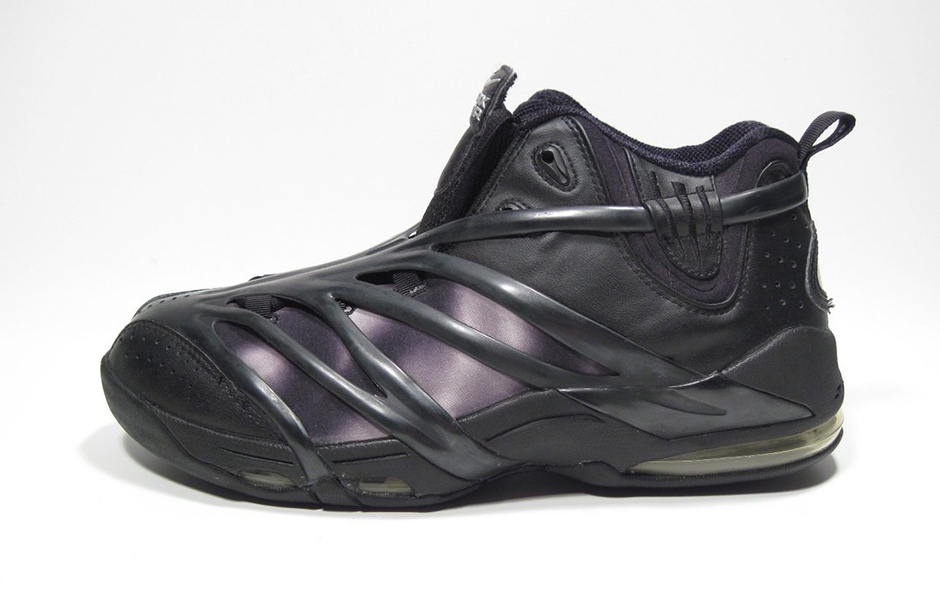 Nike Air Max Duncan – 2000
Everybody knows the Nike Air Total Foamposite Max worn by Tim Duncan early in his career, but many forget (or never even knew) about Timmy's first official signature shoe from 2000, the Air Max Duncan. Featuring the short-lived Elastic Foot Web technology, the Air Max Duncan does have a fairly forgettable design and was never a hit at retail, so it's really no wonder it's been suffering in obscurity. Even less remember the Air Max Duncan II.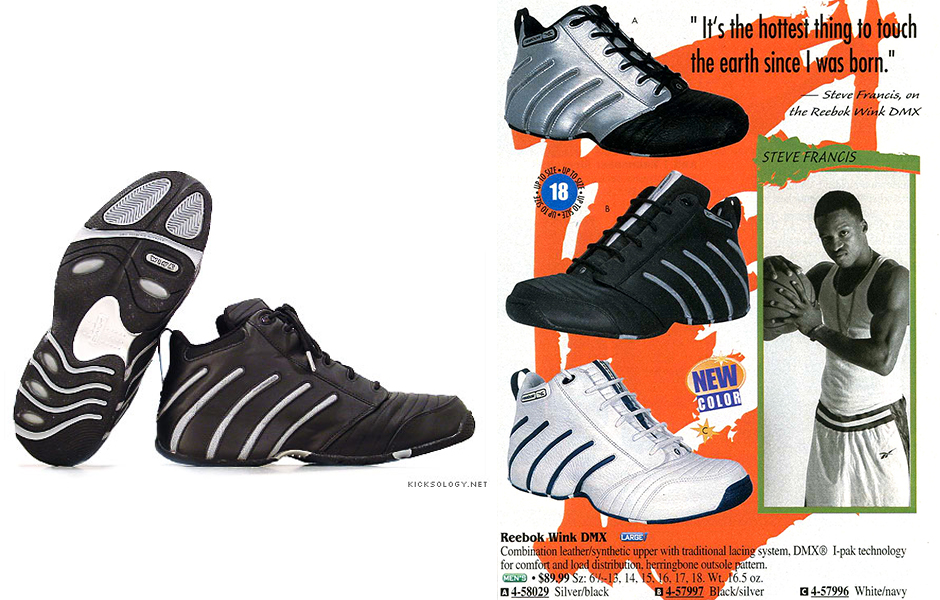 Reebok Wink DMX – 2001
One of those stories of an NBA superstar who burned out quickly, Steve Francis was the little man with the big hops running the point for the Houston Rockets in the late '90s and early 2000's. The younger readers might not even know his name at this point, but believe us, he was good. Good enough to earn a signature shoe with Reebok, in fact, which Stevie Franchise himself declared as "The hottest thing to touch the earth since I was born."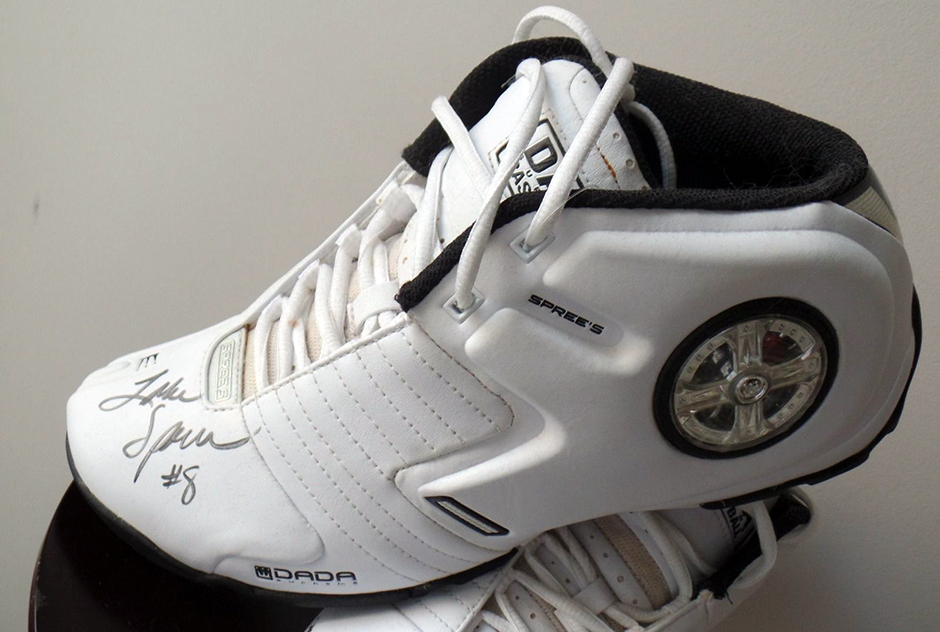 Dada Sprewell Spinners – 2004
OK, so Latrell Sprewell's notorious Dada signature shoes complete with built in spinner rims aren't actually that obscure. Everybody knows them. But we just couldn't help including them in this feature. Dada who had a brief yet serious run in pro hoops in the early 2000's had to be on here somewhere, and we could have picked Chris Webber's CDubbz, but these are just so much more entertaining.
Reebok High Post – 2004
Despite Yao Ming's international appeal and absolute super-stardom in his home country of China, his signature shoe with Reebok never really took off and has become almost totally forgotten. Our theory is that it suffers from releasing in a pretty low point of Reebok's design history for basketball. Had a Yao Ming sneaker released in a different time and place for Reebok, it could have been one of their best selling shoes ever.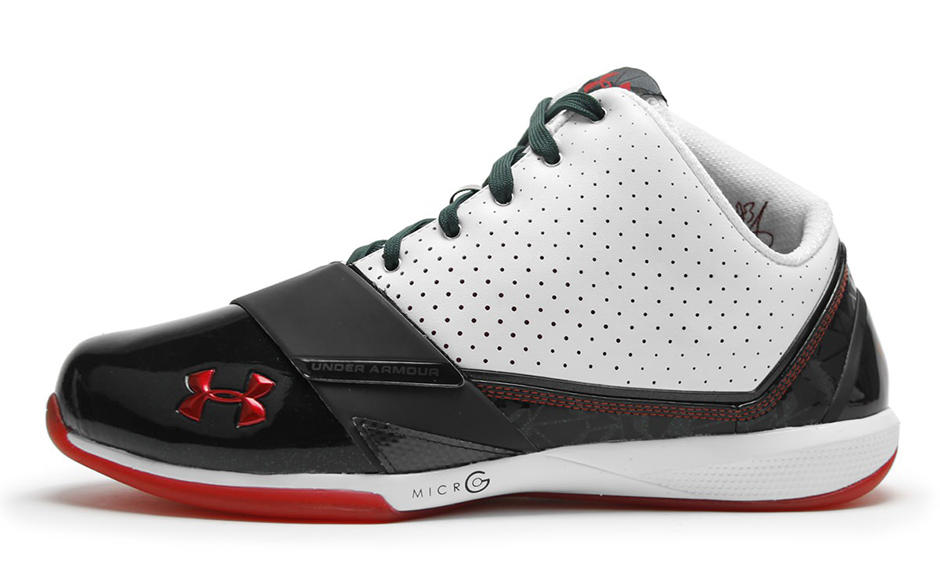 Under Armour Micro G Black Ice – 2010
Remember how much hype surrounded Brandon Jennings when he first entered the league? Much of that was thanks to Under Armour, who pushed him hard as their first signature athlete. He's proved to be a solid player, but not quite at the level deserving of that early hype. UA has since abandoned his signature line, leaving the Micro G Black Ice his nice, yet already forgotten signature model.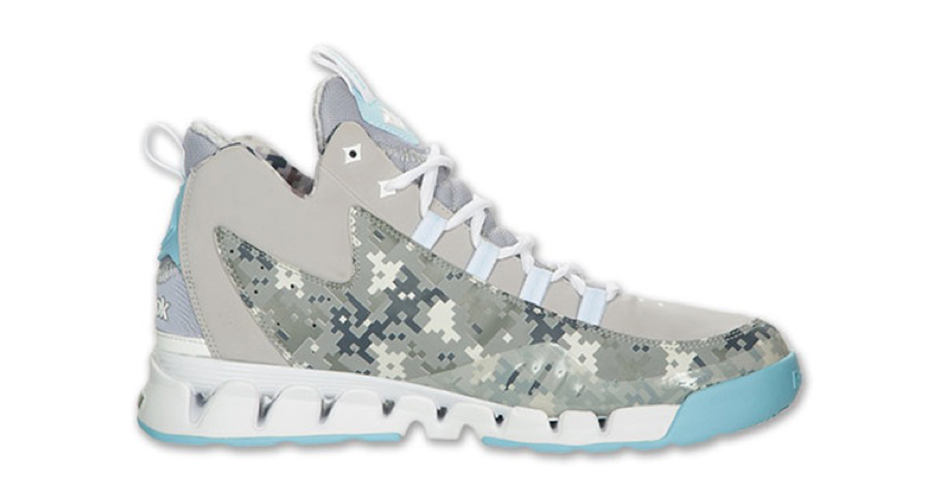 Reebok ZigEscape – 2012
Only three years old but already forgotten, Reebok's signature for John Wall, the ZigEscape, was the final run for the ill-fated Zig technology in basketball. J-Wall's with adidas now, where he's enjoying his first successful signature shoe.