Nike's retro game is on fire lately, but over the last decade, there have been a few "misses" that had us scratching our heads and wanting more. Re-releasing a sneaker is an obvious financial investment for a brand, but if not much return can be made, it's understandable why a one-off retro isn't exactly worth it (where else would an Air Max 96 outsole be used?). That said, all of the shoes on this list were, in their original form, cherished by many, which is why the anti-climactic releases of the pseudo-retros might not be remembered kindly. Check out these twenty trolling retros by Nike below and let us know which of these you remember the most!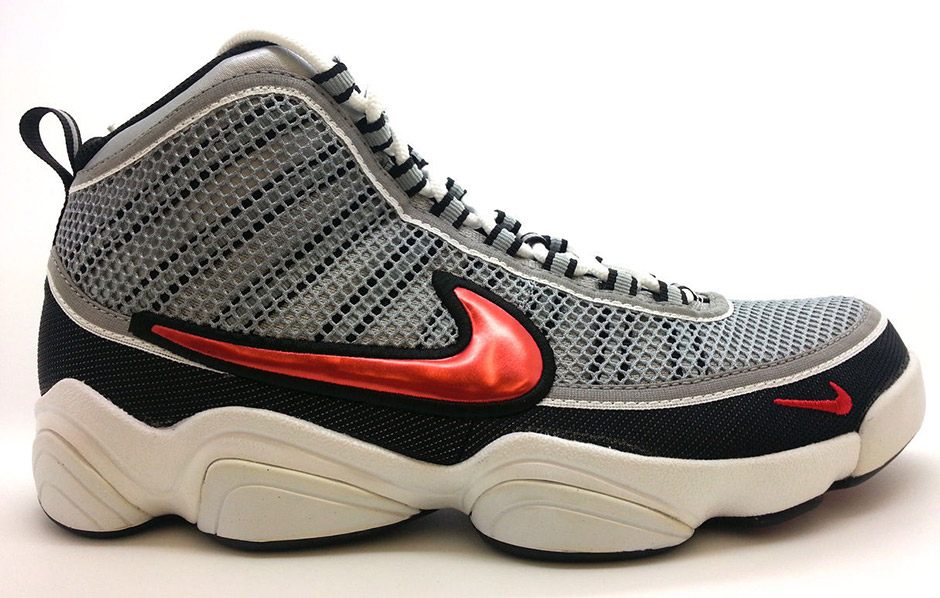 Nike Zoom Don (2000)
The Nike Zoom Spiridon is touted as one of the the brand's most comfortable sneakers in history. After its original release in '97 and retro release 2005, Nike chose to bring back the full-length Zoom unit as a basketball shoe called the Nike Zoom Don, a sneaker that hit outlets for as low as $20. The Spiridons have yet to see the light of day since.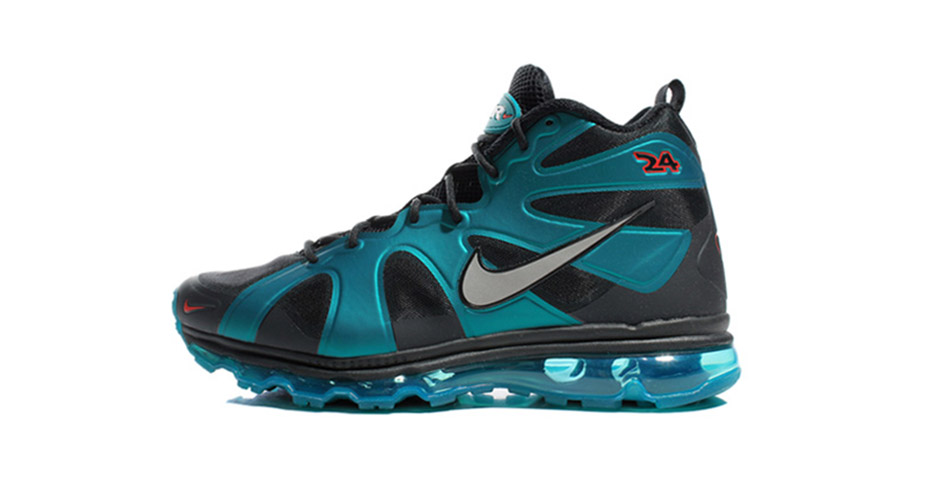 Nike Air Max Fury (2012)
The bold design of the Air Diamond Fury easily goes down as one of the greatest Nike Training sneakers ever, but when it finally "came back" in 2012 slapped on a full-length Air Max running shoe tooling and constructed with a Hyperfuse upper, it's biggest fans were left in awe…but not the good kind of awe. Rumor has it that the Diamond Fury will be returning sometime soon in original form, so we'll pretend like the Fury Max never happened if they do.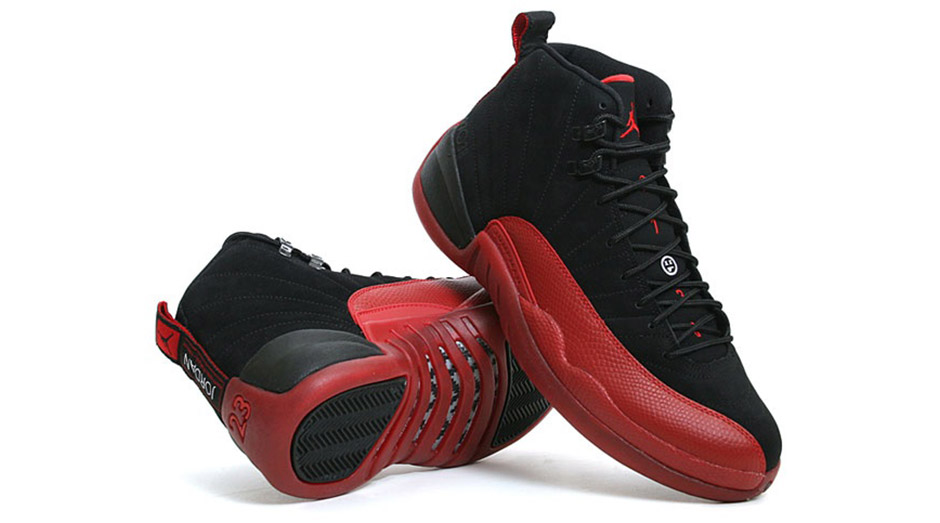 Air Jordan 12 Retro "Flu Game" (2009)
The overall reception to the Flu Game 12s in late 2009 were mixed. Many wanted the original leather uppers without the extraneous detailing, while others embraced that Jordan Brand was giving a new dimension to historic Air Jordans. A true retro form would've been appreciated a bit more.
Nike Auto Trainer SC (2010)
At the time, the Air Trainer SC II was near the top (if not the very top) of every sneakerhead's retro wishlist. Instead, Nike brought a slimmed down version with a vulcanized sole. The shoes were not a hit, but luckily the actual Air Trainer SC II High was brought back a year later.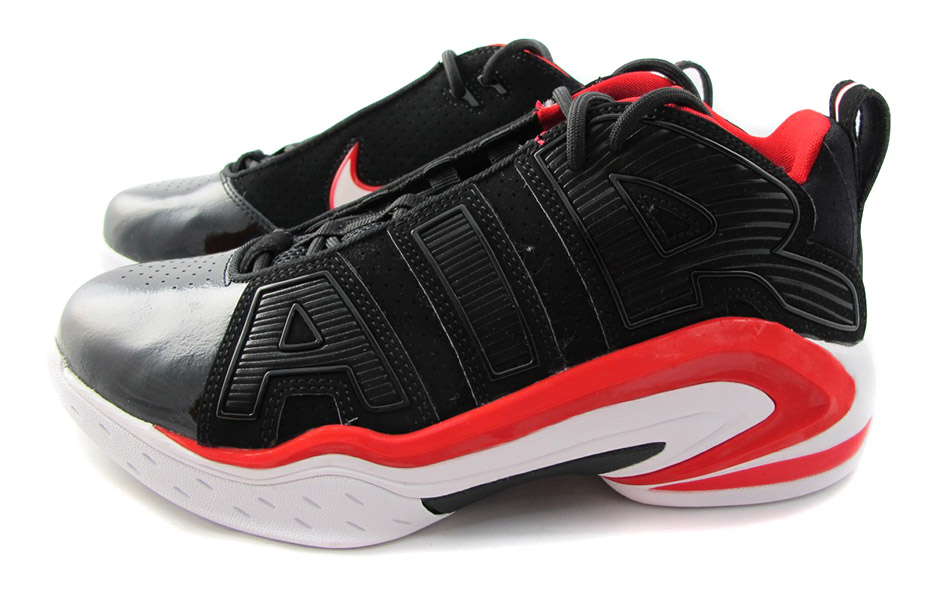 Nike Air Max A Lot (2010)
The Air Max A Lot was an attempt at an Air Pippen hybrid of sorts, what with the oversized "AIR" on the upper and midsole design being the primary Pippen features of this funky design. There's probably not a soul in the world that would rather have these than a straight up retro of the Air More Uptempo or Air Pippen 2.
Nike Air Tech Challenge Hybrid (2009/2014)
The Air Tech Challenge Hybrid has been mostly accepted, since the sneakers it combines, the Air Tech Challenge ¾ and Air Tech Challenge IV, are both amazing designs. What makes it able to be considered a "troll" shoe, however, is the fact that the Air Tech Challenge IV, one of the coolest Agassi shoes ever, has still never been retroed. Many collectors are under the opinion that if you're going to do a hybrid shoe, please do the originals it came from first! We'll all keep patiently waiting. And no, the recently released low-top version in a muted colorway does not count.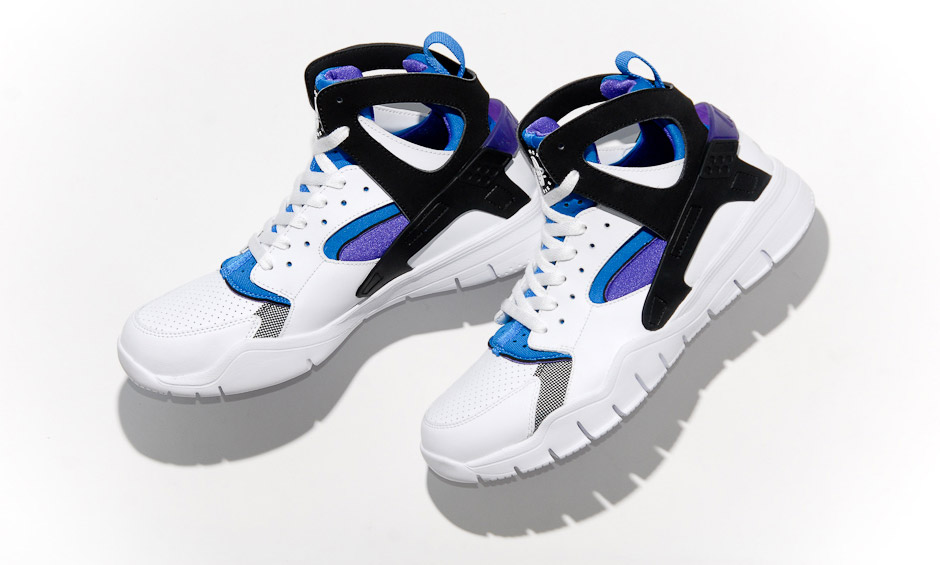 Nike Free Flight Huarache (2012)
The Nike Air Flight Huarache had retroed before, but by 2012 when this Free version dropped many collectors were fiending for the OG white/purple/blue colorway in its true form. Some were satisfied by the modified Free outsole, while others were left wondering why Nike had to change up one of the most iconic basketball models in their archives. Luckily for all those with the latter opinion, the true to form Flight Huarache released in the summer of 2014.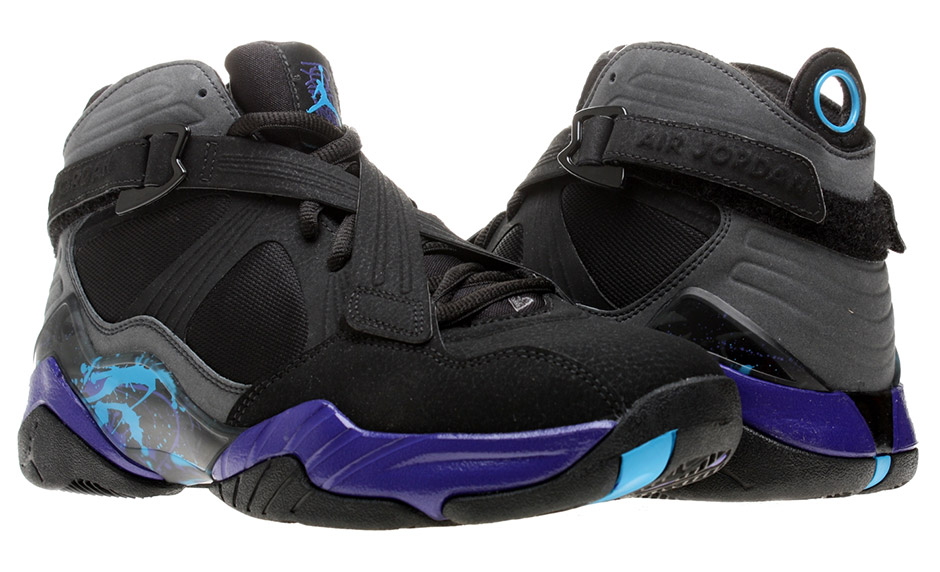 Air Jordan 8.0 "Aqua" (2012)
It's understandable that Jordan Brand wanted to springboard off the success of the Air Jordans, but to debut the 8.0 with the beloved "Aqua" was rather anti-climactic. The Aqua 8s have yet to release since they last showed up in 2007, but fortunately are confirmed for later this year.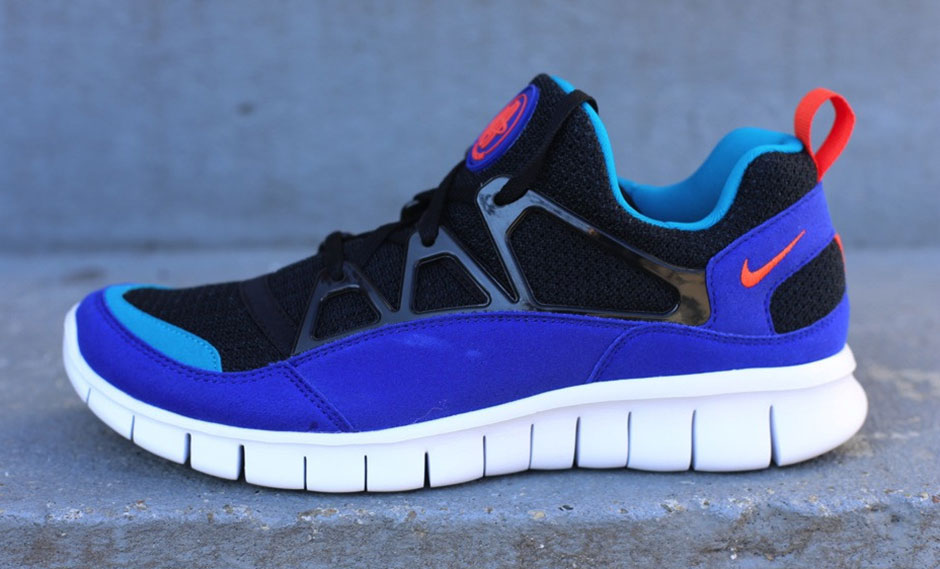 Nike Free Huarache Light (2013)
Huarache runners were tough to come by as is. The "Light" counterpart was even tougher. In mid-late 2012, there were some rumblings about a Huarache Light return, but we were stopped in our tracks when the shoes featured a Free-grooved outsole instead. At least the "Ultramarine" was pretty accurate, right?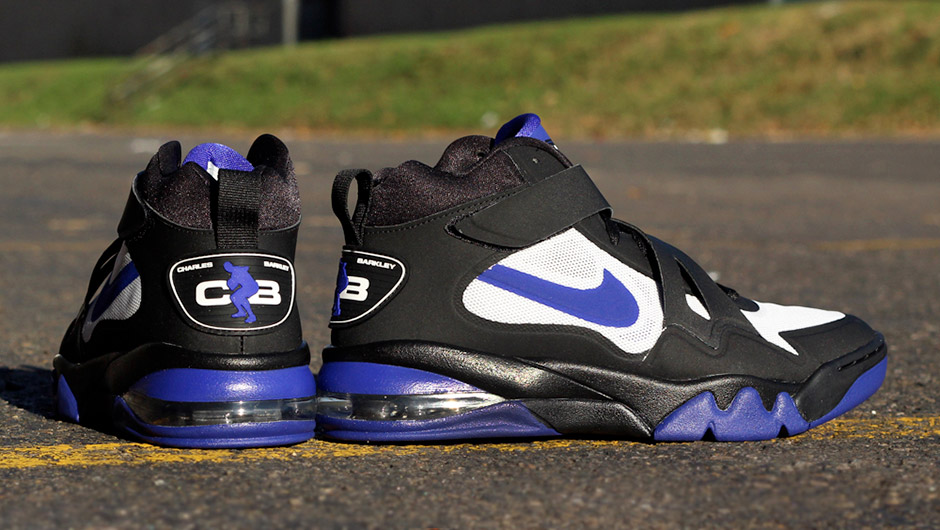 Nike Air Force Max CB 2 Hyperfuse (2013)
Originally called the Nike Air Force Max CB, the first signature shoe for Charles Barkley that explicitly showed his name/logo, the Air Force Max CB 2 Hyperfuse rebuilt the upper with a seamless Hyperfuse upper, spurning the much more welcoming leather and nubuck materials. These, like many of the shoes listed in this feature, came and went without making much positive noise.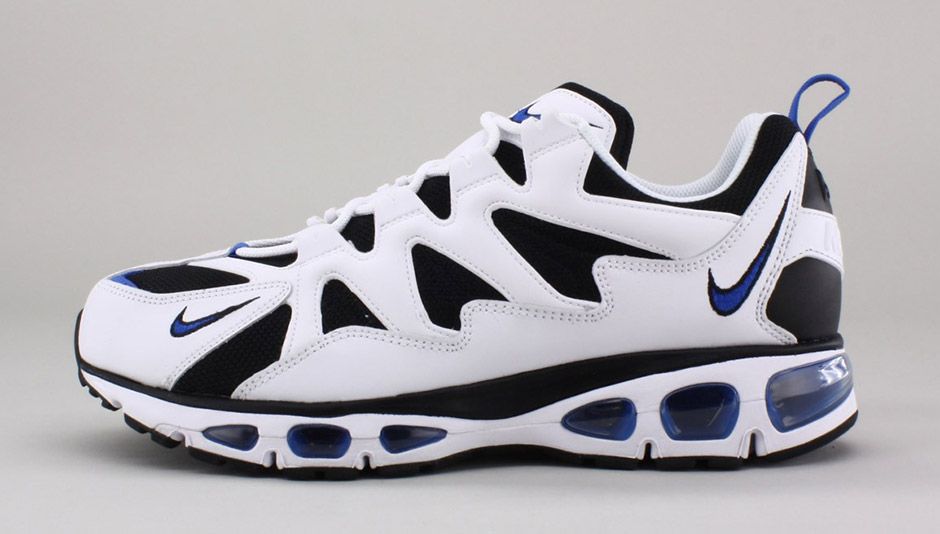 Nike Air Max Tailwind 96-12 (2012)
The Tailwind family tree is one of the more under-appreciated lineages in the Nike running catalog. One of the more well-remembered ones was the Air Max Tailwind 2 from 1996, which Nike brought back in 2012 with one of the worst midsoles in history from the Air Max Tailwind+ 3.
Nike Air Force 180 Mid (2013)
We understand why Nike might've stopped short with the Air Force 180 Mid. The original version featured an air pump module on the collar, and production, even for a defunct mold, would've cost too much. However, the Air Command Force, a relative of sorts of the Air Force 180 High, eventually hit stores in 2015.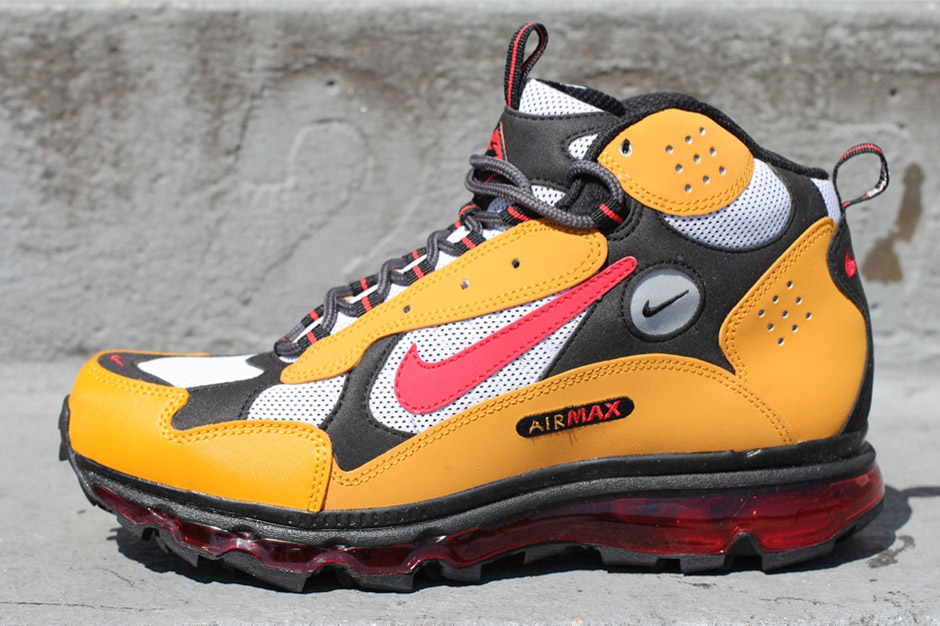 Nike Air Max Sertig (2012)
Another banger from 2012. One of the more popular off-road sneakers from the 90s was the Terra Sertig mid-top sneaker, which Nike chose to give a full-length Air Max unit to— much to the dismay of all of its cult fans.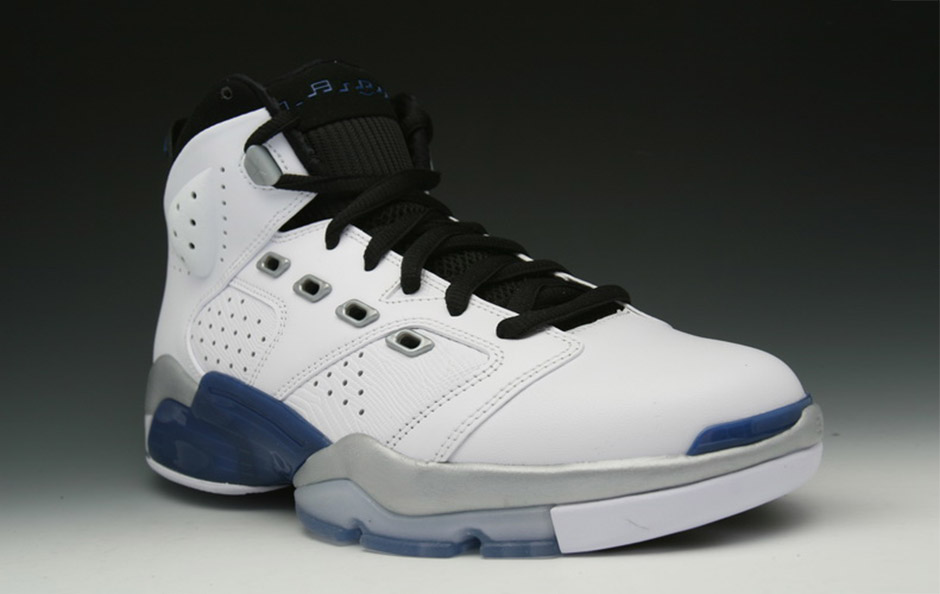 Air Jordan 6-17-23 (2011)
Quite honestly, the Air Jordan 6-17-23 was one of the better Jordan hybrids in history. But why this was a "troll" move is that the Jordan fans were waiting for a retro of the Air Jordan XVII, only to be disappointed that the famed "College Blue" was used for something else.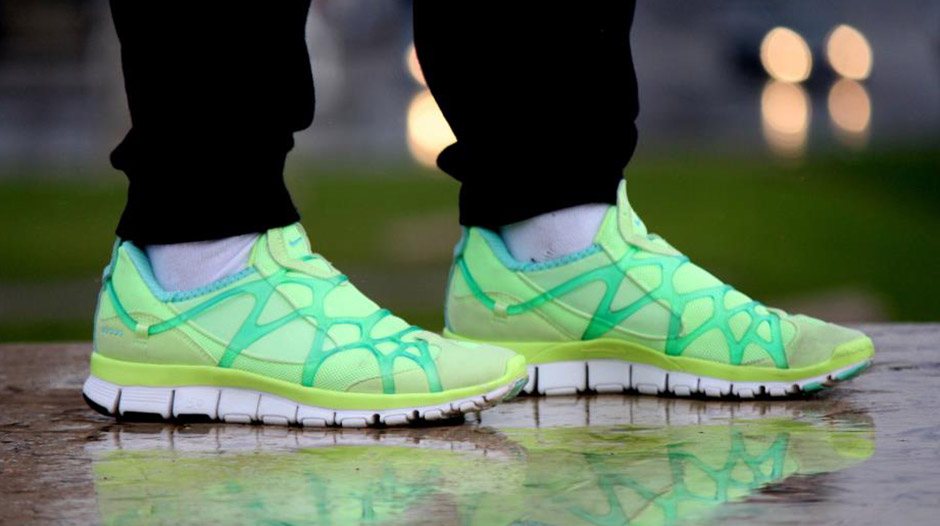 Nike Kukini Free (2012)
It's questionable how many people are out there waiting for a return of the original Air Kukini—the laceless running shoe with Foot Web technology with funky graphics from 2000—so when it returned with a Free outsole it didn't really garner that much attention. But those who were waiting for it probably weren't that excited about the absence of the original visible Air tooling, not to mention the awesome water graphic colorway.
Nike Zoom Talaria 2014 (2014)
If there is ONE shoe Nike Running fans have been waiting and waiting for, it's the Zoom Talaria in its original tennis ball-esque neon felt colorway. So when the shoe was brought back in 2014, the slight tooling modifications were acceptable, but the fact that it still didn't ever drop in Volt was not
Nike Air Up '14 (2014)
When the Air Up came back in early 2014, it was one of the few shoes left that core Nike Basketball fans were waiting for. However, the wavy shoe made famous by Penny Hardaway was done a major disservice by returning with a shiny, seamless vac-tech construction instead of the original leather and nubuck. Some fans had been waiting so long for the shoe to come back they bought it in the OG "Orlando" colorway anyway, but were left feeling at least a little unsatisfied.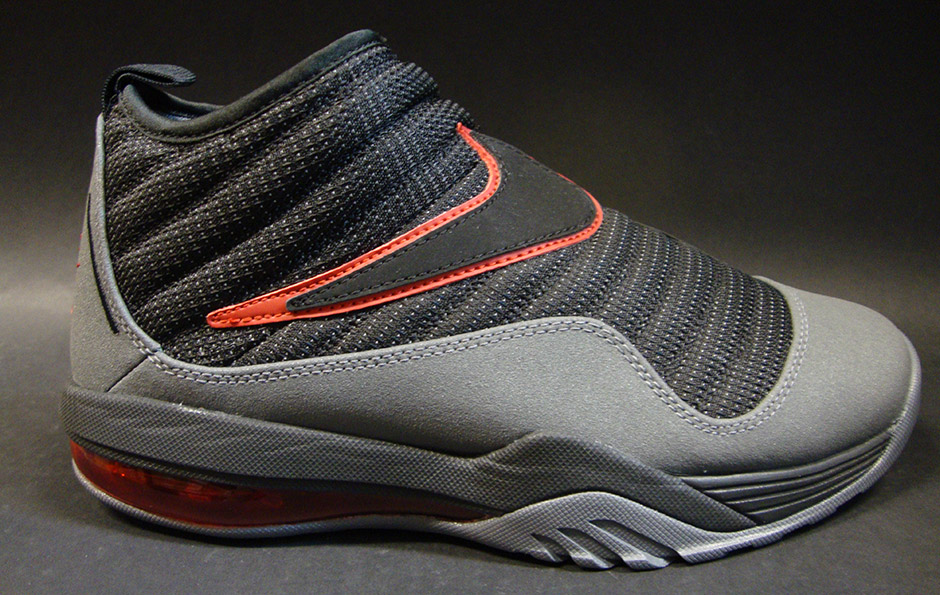 Nike Air Max Shake Evolve (2012)
Like the Air Up, the Nike Air Shake NDESTRUKT—the almost indestructible asymmetrically laced hoops shoe worn by Dennis Rodman in 1996—is another certified classic that's never gotten a proper retro release. Instead of returning in original form, the silhouette came back in 2012 in a modified, Air Max-equipped version. Not a terrible shoe in its own right, but it somehow seemed much less appealing when you keep in mind the beloved original hasn't came back.
Nike Air Max 96+ Evolve (2012)
The Air Max 96 was never included in Nike's selection of Air Max pillars, so it was expected that the shoe would never re-release. However, we were severely trolled in 2012 when Nike chose to reconstitute the upper above a weird Max/Free sole, releasing it as the Air Max 96+ Evolve.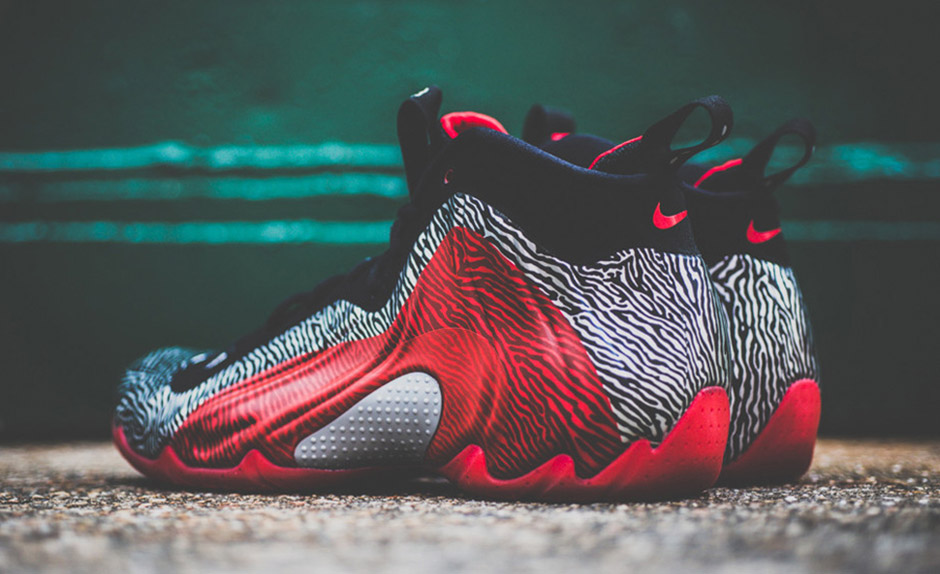 Nike Flightposite Exposed (2013)
The Nike Air Flightposite from 1999 was a shoe made famous for its futuristic design including a zipper-shrouded lace cover and iridescent Foamposite uppers. When it retroed, it had neither, with the laces "exposed" along with strange, plastic layering atop the gaudy graphics of the Posite shell.