473084
Ewing Athletics: Past, Present & Future
Ever since images of those infamous mini basketball keychains first started circulating, there has been plenty of buzz around the resurrection of the Ewing sneaker line. In an age where most brands are scrambling to bring back any halfway decent basketball models they can find in their vaults, the Ewing brand remained quietly dormant and sitting on a completely untapped goldmine of styles that were hugely popular during their early-90s heyday.
Because of the company's independent nature, it obviously wasn't as easy to bring the shoes back to the market as it is for most large brands who could just send the production specs off to their factories. Ewing Athletics needed to be rebuilt again from the ground up in almost every regard, but knowing that there was a ravenous consumer base out there hungry for '90s nostalgia made it well worth all the efforts needed to pull off the comeback.
A handful of attempts had been made over the years to get the ball rolling, but it wasn't until veteran retailer Mike Packer joined forces with Dave Goldberg, an entrepreneur with an unrivaled knowledge and passion for Ewing sneakers, that things finally aligned in a way that made enough sense to Patrick and company to take a run at it. With the necessary blessings being granted, the green light was up and the Ewing Athletics brand could finally make its long-awaited return to retail shelves.
After some viral teasers set the stage, Ewing finally gave the people what they wanted in the summer of 2012, bringing back four original colorways of the beloved 33 Hi model. The shoes received quite the warm welcome from both older and younger sneaker enthusiasts, and it didn't take long for some other versions of the classic model to follow. But with so many other silhouettes to choose from, it was only a matter of time before Ewing would expand their retro catalog.
The Focus and Guard both made their return in 2013 in a variety of original colorways, along with a handful of other 33 Hi offerings sprinkled in along the way. With the year coming to a close soon, Ewing Athletics still has some ammo left in the chamber as they will release two more versions of the 33 Hi on December 14th – the classic Mustard and a Knicks-flavored Royal/Orange. Now with a successful year and change in the rear view mirror, we caught up with the guys behind the Ewing Athletics revival to get the story on how it all came to be and where the brand will go from here, so continue on for the full interview and an up-close look at this month's upcoming 33 Hi releases.
Sneaker News:  Let's take it back to the beginning. Walk us through the logistics of resurrecting a brand and how this all came together?
Mike Packer:  The brand itself has been dormant for so long and not for a lack of people trying to approach Patrick or David Falk over the years to do it. And for whatever reason, they never really had a good feeling about it or had partners they wanted to bring it back with.
Dave Goldberg:  And also that's partly because it ended so badly the first time. So they were very cautious.
Mike:  This was a project that spinning around for a while and I was involved for a bit. Fortunately Dave and I met and came together and even once we did, it still took a lot of time to come together. But going through what we did, fortunately David and Patrick felt comfortable enough, and really at the end of the day, they took a chance on the two of us doing this. And thankfully, in retrospect now, I think we're obviously happy with where it is and where it's going and we wouldn't be able to do that without the full support of both Patrick and David.
SN:  How has it been working with Patrick and David Falk?
Mike:  It's been great. From the beginning, it's been a very straight line type relationship. We put out what our vision is and thankfully that vision has come to pass. Obviously you think you have an idea about people when you start doing business with them, but everything has exceeded our expectations by miles.
Dave:  Like Mike said, they took a shot on us, and from the initial numbers that we projected to them, we've certainly done a lot more. But we never wanted to over-promise on what we couldn't deliver, so we were very conservative with the initial estimates. we didn't really know how the market would take to it and fortunately, things have progressed pretty well.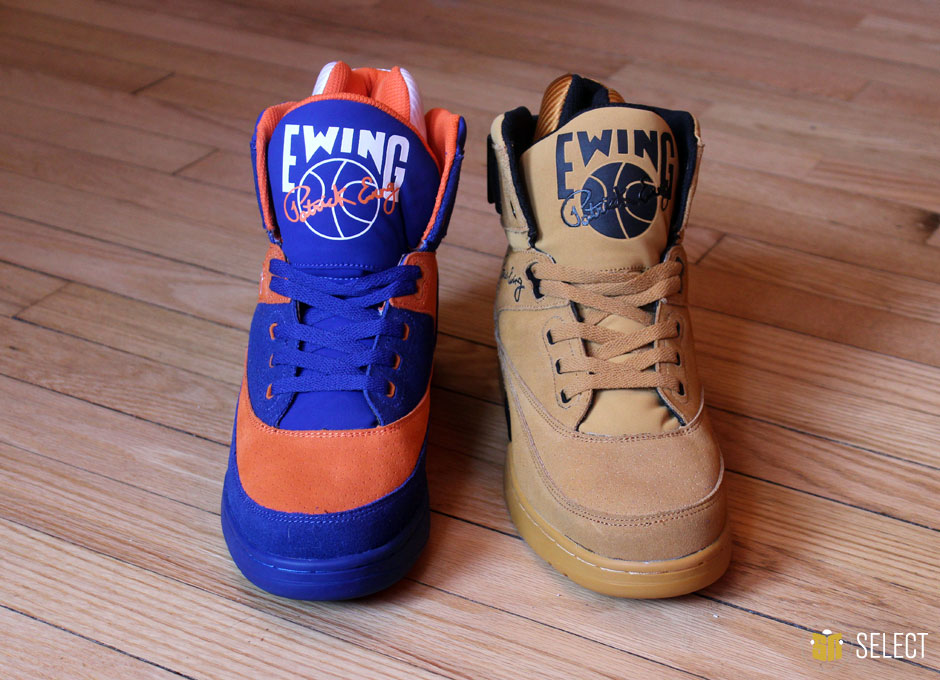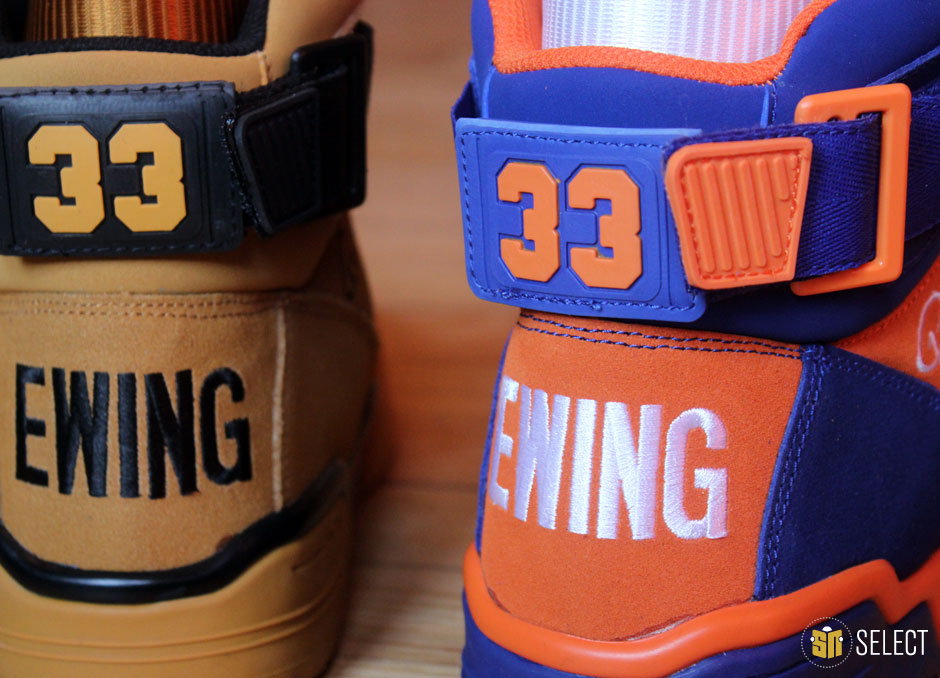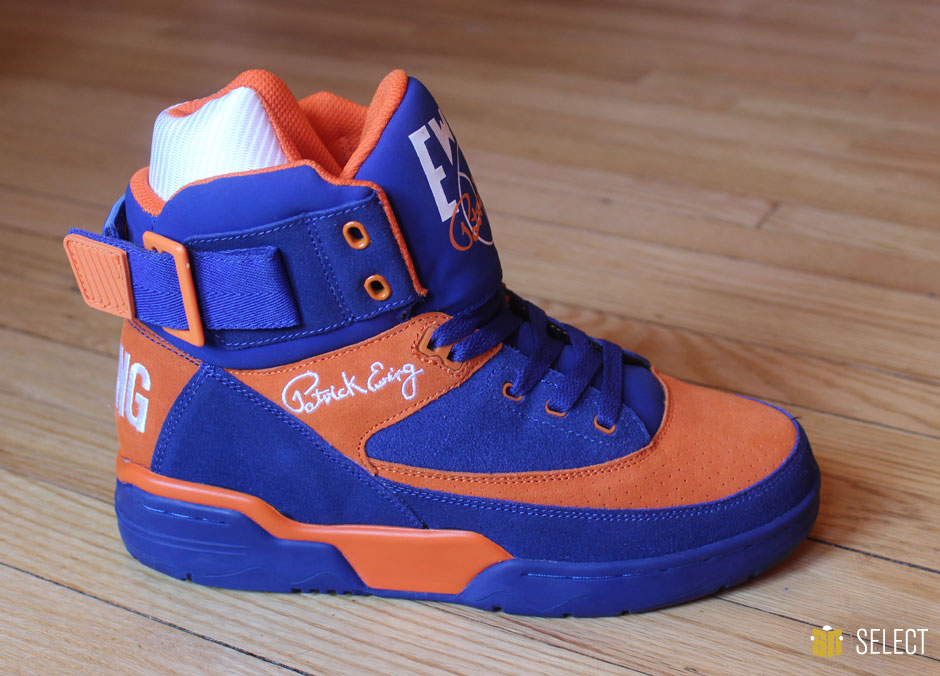 SN:  Looking back at the first year of the Ewing reincarnation, what were your expectations going into it for what the brand would and could be?
Dave:  Well, I think that the demand was a lot greater than we anticipated. You know, we knew the New York area, and older guys like myself in their early 30s who grew up on it would relate to it, but we didn't know how much today's younger consumer would relate to it. That's really been the big difference and enabled us to grow a lot more than we anticipated. The young kids really adapted to it and we were able to get the message across that this is an authentic original product. This isn't something that's just made up. This is what Patrick wore back in the day. This is what was hood on the street back in the day. And today's consumer has really been able to grasp that and appreciate it.
Mike:  I think also, it's a testament to what we saw this as, and like Dave said, it's something very authentic. And that authenticity from the models to the colors, and how the brand has found its way to the market, I think have been a very organic process. Even though we're in the days of Twitter and Instagram and people having a very short attention span with things, I think we've bridged the gap of doing that in a way where it felt organic.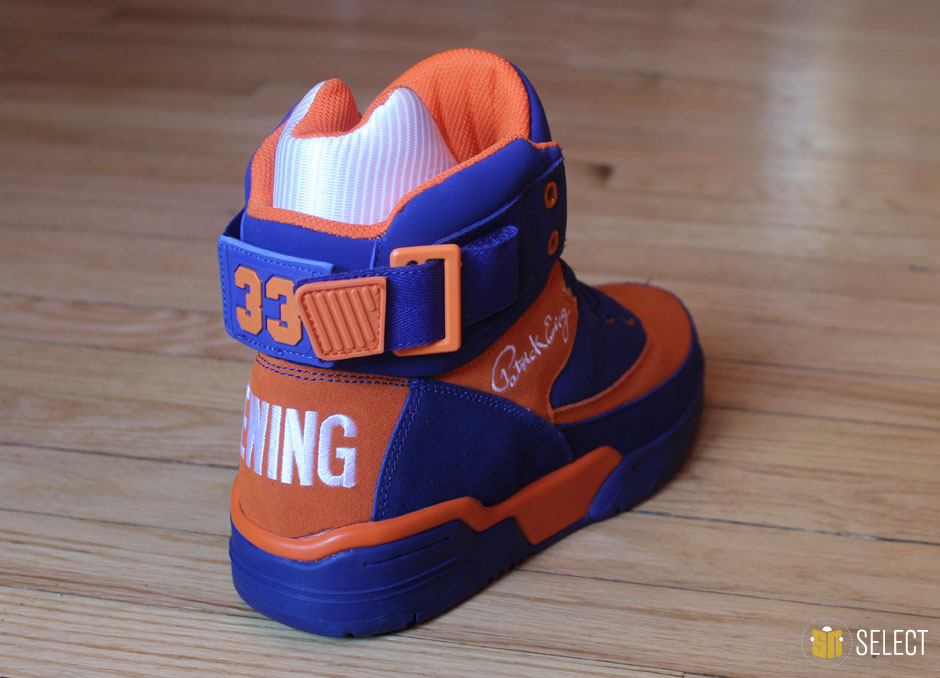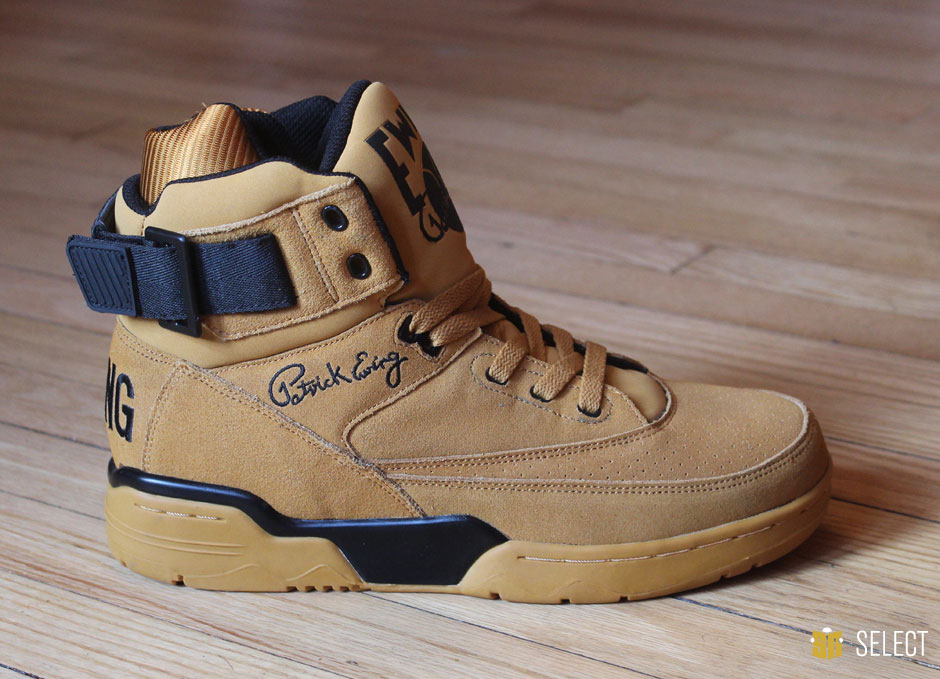 SN:  How did you approach re-introducing the brand and maintaining its integrity in today's market in a way that would feel organic?
Dave:  Really, to start at the beginning, it's the fact that all the shoes are based on the original models that we've assembled over the years. We have 300-400 pairs of the originals, so product-wise, we send it to China and it's based off the original. The colors are almost all originals. And then from there, with Mike's connections, we've been able to really have a solid top-shelf distribution tier plan, where only the top stores have it. And having these guys as partners has really shaped the image of the brand. So like I said, the young kid that doesn't know about Ewings because he wasn't around back then, but he knows that Packer Shoes has it or West has it or Wish in Atlanta has it. And that it's in those stores and not in the mall. The co-sign of those stores means something to that kid.
Mike:  With retail and the way it goes to retail, Dave mentioned the word partners and that's really how we treat this. It's not a salesman type deal, that's not how it was. The first time that we ever sort of teased this to market was literally taking the basketball keychains and putting them in the hands of people that we knew would be interested. But it was that sort of thing where we did it and it was a wink and nod and it was on from that point on. And thankfully, I think we've been able to deliver every promise that we've made. And obviously you grow to a certain extent, but we've done that with very open eyes and I think every retailer that we started with at the beginning is still with us and continues to be with us and knows the plans that we have going forward, and no one has anything but positive to say about it.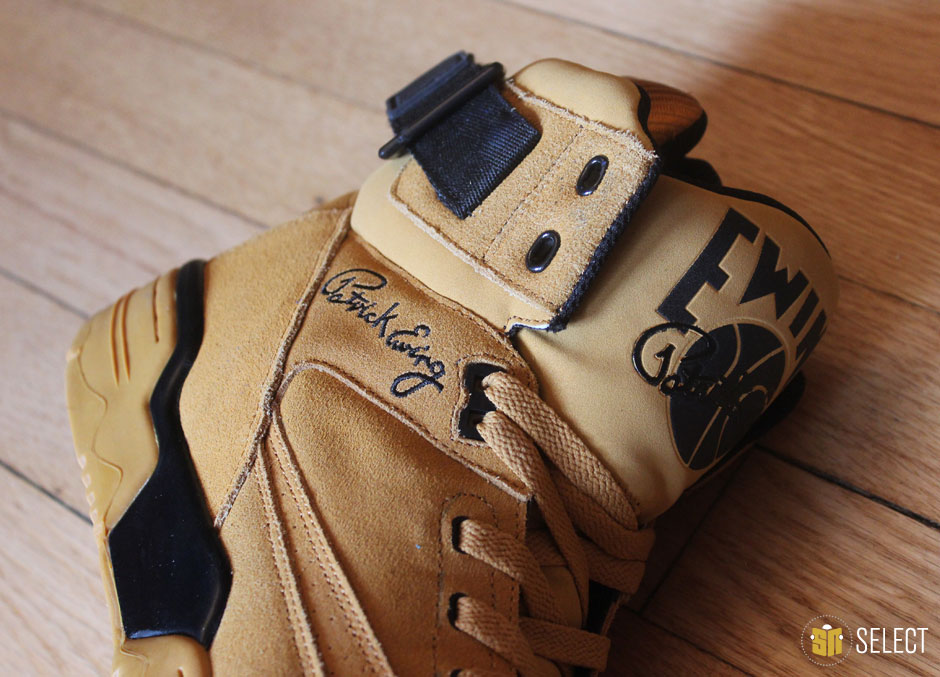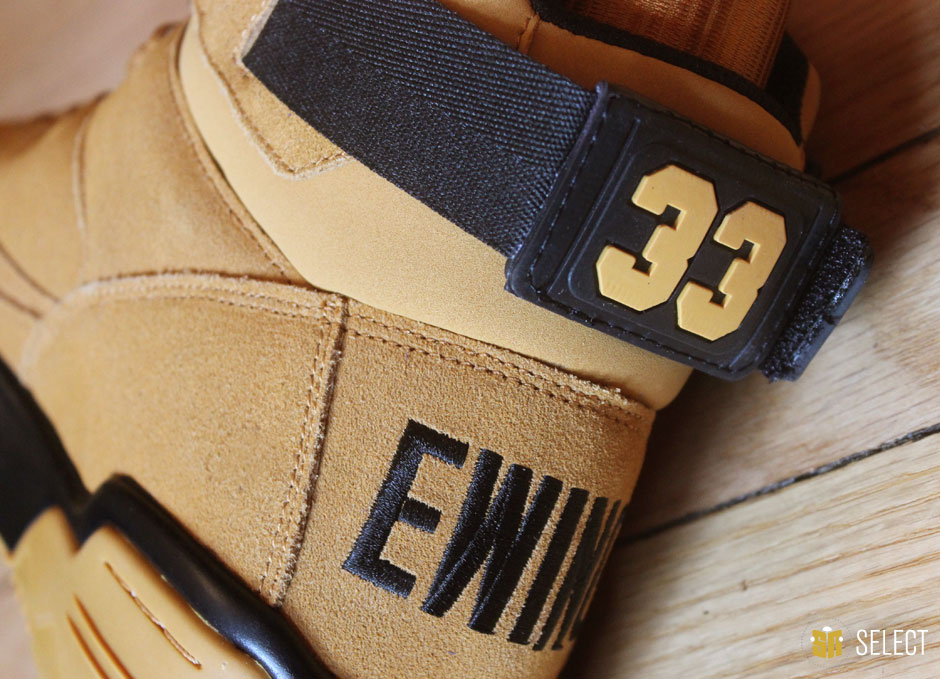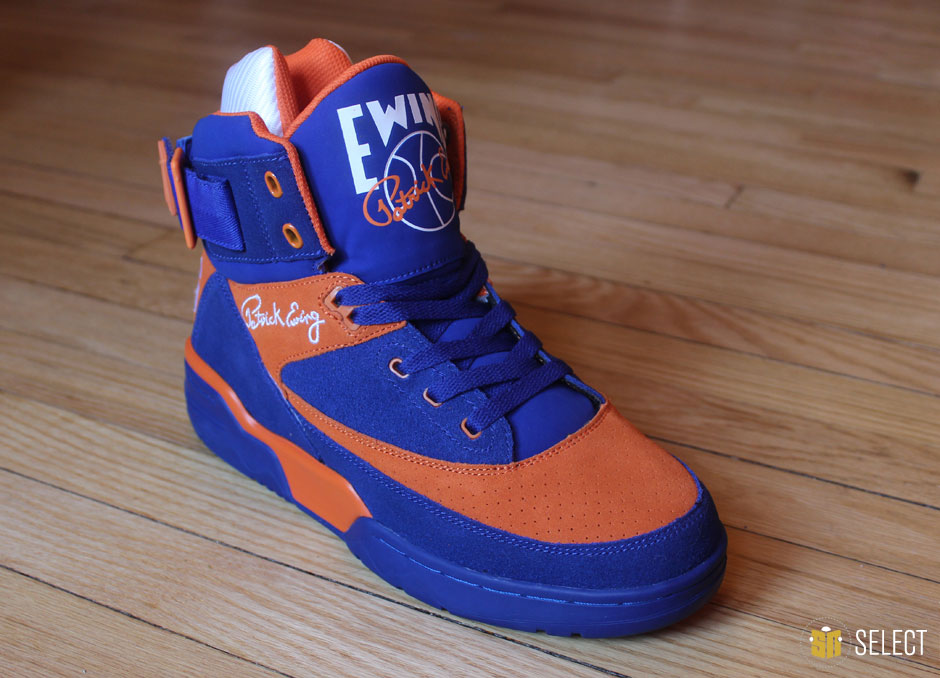 SN:  Obviously the 33 Hi was the logical starting point as the most recognizable Ewing shoe, but consumers seemed to respond well to retro versions of the Focus and Guard as well. Is it safe to assume that we'll be seeing more of the original Ewing models returning to production?
Dave:  Yes, there will definitely be more of the originals. Our main focus is on doing the shoes that Patrick actually wore on court. Back in the day, it wasn't like now where guys are switching all the time. Patrick picked one shoe to wear and he wore it for the whole season. The Ewing brand might have had 10 or 15 or 20 models a year, but he only wore one model each season. So we'll be bringing those originals that he wore back. There's so many models. A lot of what we do is just based off feedback. I always Instagram the old shoes we have laying around the office to just kinda gauge the public's perception of them and you can instantly tell when you put certain things up and people go crazy saying bring it back – we'd be dumb if we didn't take that into consideration.
SN:  Are there any models in particular that you guys get the most requests for?
Mike:  Let's just say there are a lot of models that people have had online petitions for and stuff like that over the years and like Dave said, we'd be doing the brand a disservice by not bringing them back. Back in the day, before there was the internet and how pictures go back and forth so easily and quickly now, it took 10 or 15 years for people to realize there were colors and models that came out only in Europe or only in Japan. Luckily, now with us having such an archive, we can not only bring them to life, but bring them back for people who never had them.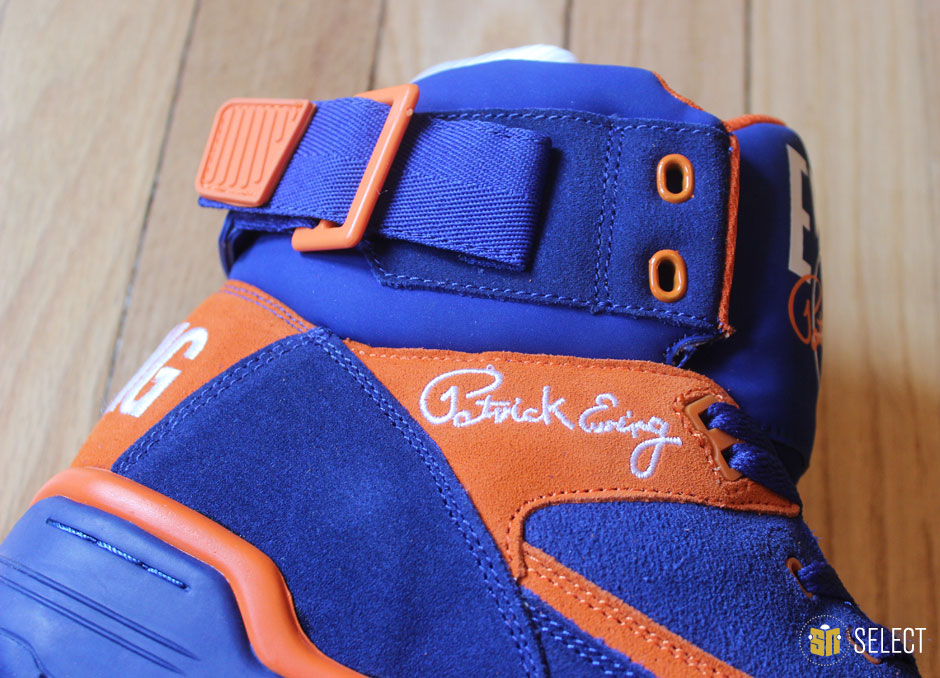 SN:  Please tell us a little about the two December colorways of the 33 Hi.
Dave:  Both of them are original colorways. With the Blue and Orange, some people don't really know it was an original, but I have a picture of the original. And the Mustard was obviously an original and it was something where literally I Instagrammed it maybe a year ago and at the time, it easily set the record for the most likes we ever had. As soon as I saw that, we had to make it. The Mustard especially, people love it because it captures that '90s Ewing flavor where they were doing the ridiculous colored suedes and no one else was doing shoes like that at the time. The Mustard was something we had to bring back. And the Blue and Orange, people think we just mashed up the original Blue suede and the Orange limited one that we did and just put it together, but this is an original colorway.
SN:  Seems like you can't go wrong with any kind of Knicks tie-in.
Mike:  You can't really get away from that. We did the Royal Blue suede one first and then we did the Orange suede 33 Hi, which had its own sorta fever pitch because it wasn't available everywhere. I don't know if it's just the materials or the colorblocking, but it's just the natural next step. It's also the type of thing where it's not gonna be readily available all over the place.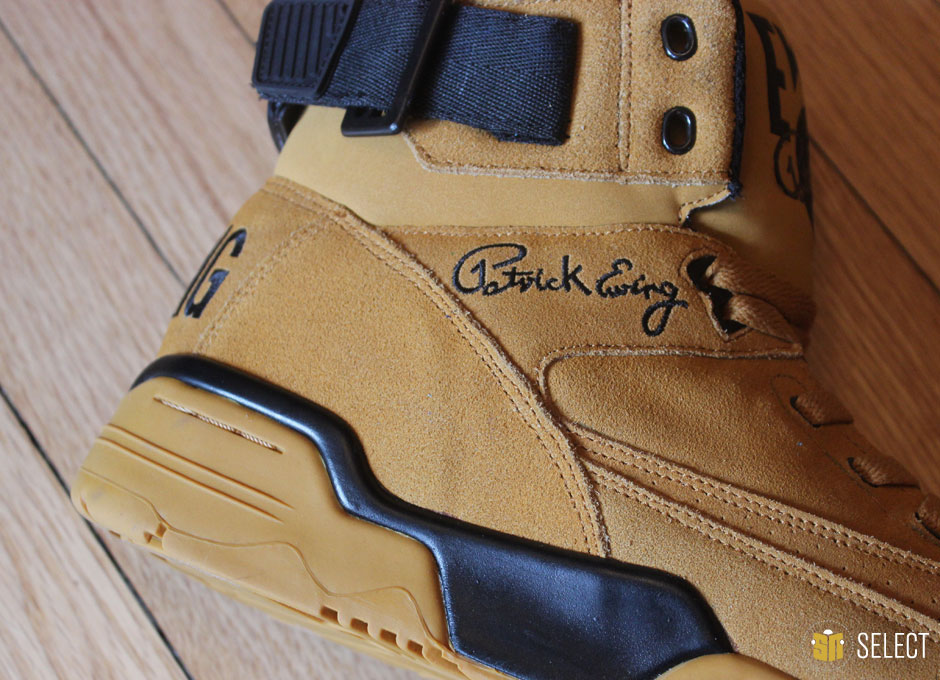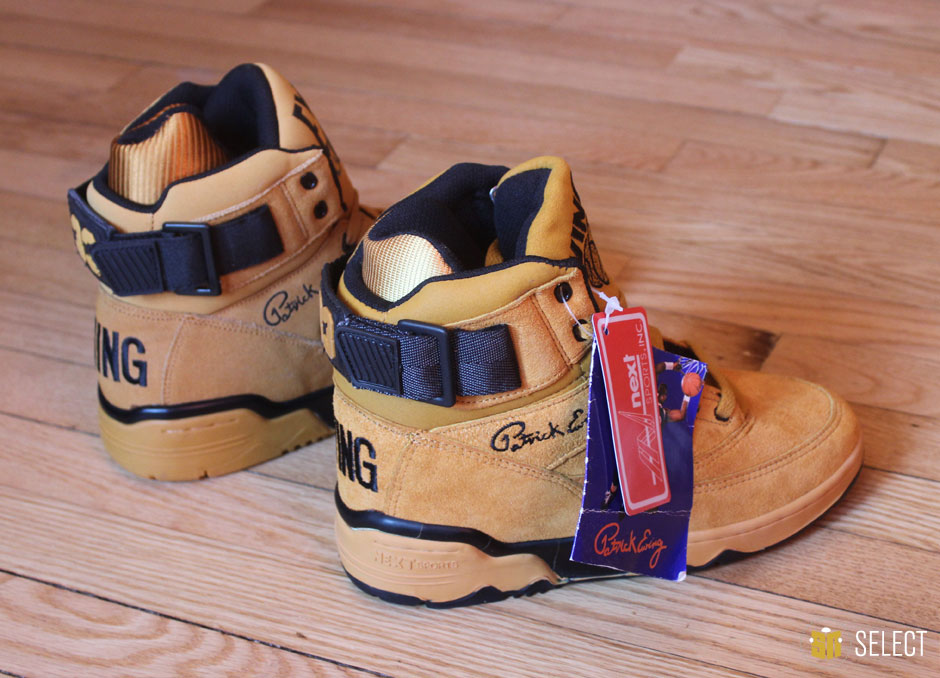 SN:  Most of the Ewing stuff that you've done so far has been based on original colorways. Will we be seeing Ewing do more stuff from scratch and even get into collaborations?
Dave:  There's definitely some collabos with some of the influential retailers we talked about before that are in the pipeline. You know, the Orange wasn't an original color. We made a special limited edition and people responded well. So there will definitely be other special commemorative editions for holidays and stuff like that, but those will be one-off one-time things.
Mike:  I think what you're asking is if we're gonna take the DNA, which we really haven't even gotten close to tapping into and do something around all that, and for now, the answer is no.
Dave:  The focus will always be on the original stuff.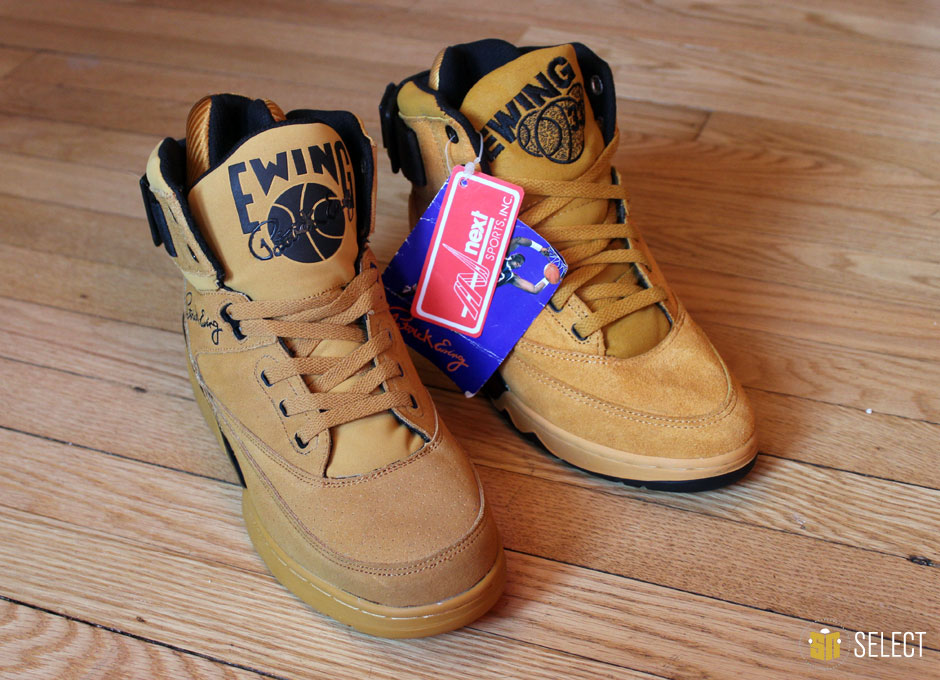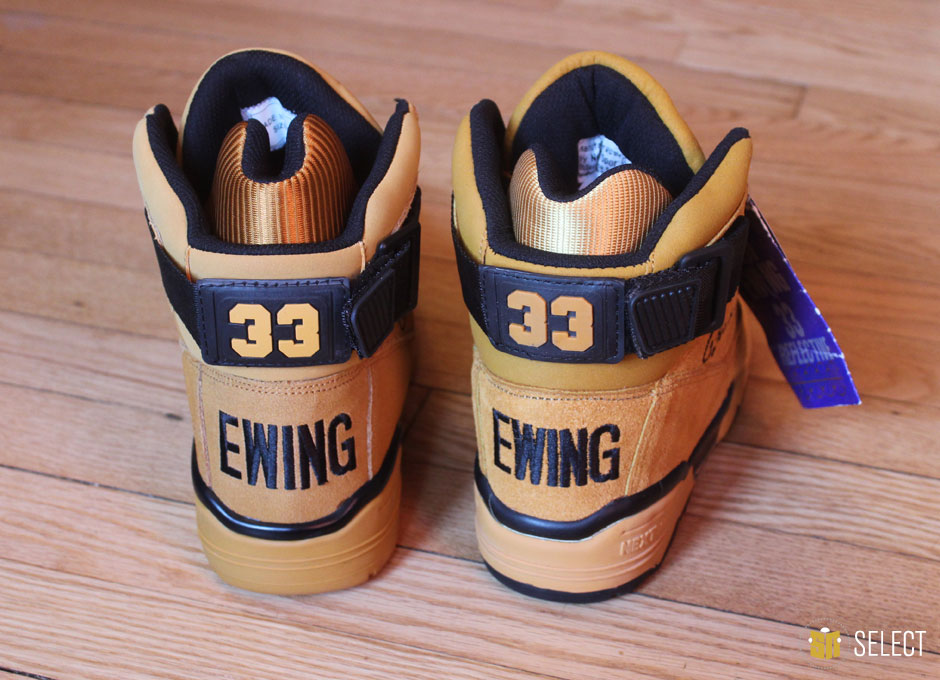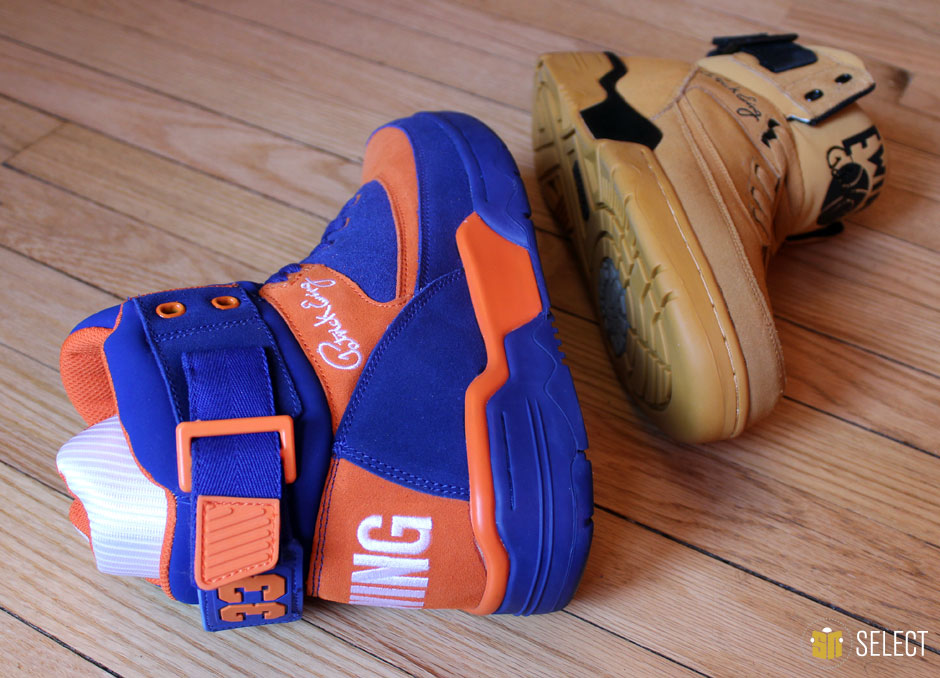 SN:  What's your vision for future of the brand and where it goes from here into 2014 and beyond?
Mike:  I really just think it's keeping things authentic. In the industry today, people talk about retro basketball or running trending, and I think that's just a product of companies really trying to pump out a lot of product and get and grasp what they think is a trend. But I think just in general, if you keep to authenticity down to materials and the way things are produced, and even the distribution, then it's not something that's a trend at all. I think it's something that can continue. And like we said before, the archive is vast and I think we've thankfully probably turned away maybe 3-5 times as much business during the year and we're not sorry for that at all. If we did that, I don't think we'd be having this same conversation right now.
Dave:  Like Mike was saying, we know what our brand is. Our brand is authentic heritage basketball. It's not a trend to us. That is the essence and DNA of our brand, so we're not gonna say – oh, we had success with this, so now we're gonna go super-heavy into running shoes or cross-training shoes, which is what the original Ewing line did back in the day and that led to their downfall. We know what we do well and we're gonna concentrate on being the best in our little niche, as opposed to trying to do everything.
We'd rather be great at one thing, which is really the core of the brand. Distribution-wise, going into this year, one thing we're really working on is – we have Canadian distribution, we have European distribution in all the top stores, and now going into 2014, we're gonna be entering into a lot of different parts of Asia. Into Japan, into Hong Kong, into China, and really mimicking that strategy as far as being in the most meaningful and exclusive doors and really trying to spread the brand worldwide.
Mike:  Which is something that on our end that has happened organically and not something that we chased. Thankfully the partners that we have worldwide know and appreciate what the brand and the shoes represent. It's very easy to go throw out a buncha numbers and try to get to that number. We've really been diligent in what our vision has been and we're grateful to our partners overseas that we have now and the ones that are to come.
—
A big thanks to Mike and Dave for taking the time to talk shop with us. Look out for these two upcoming colorways of the 33 Hi to hit Ewing retailers Saturday, December 14th in limited quantities.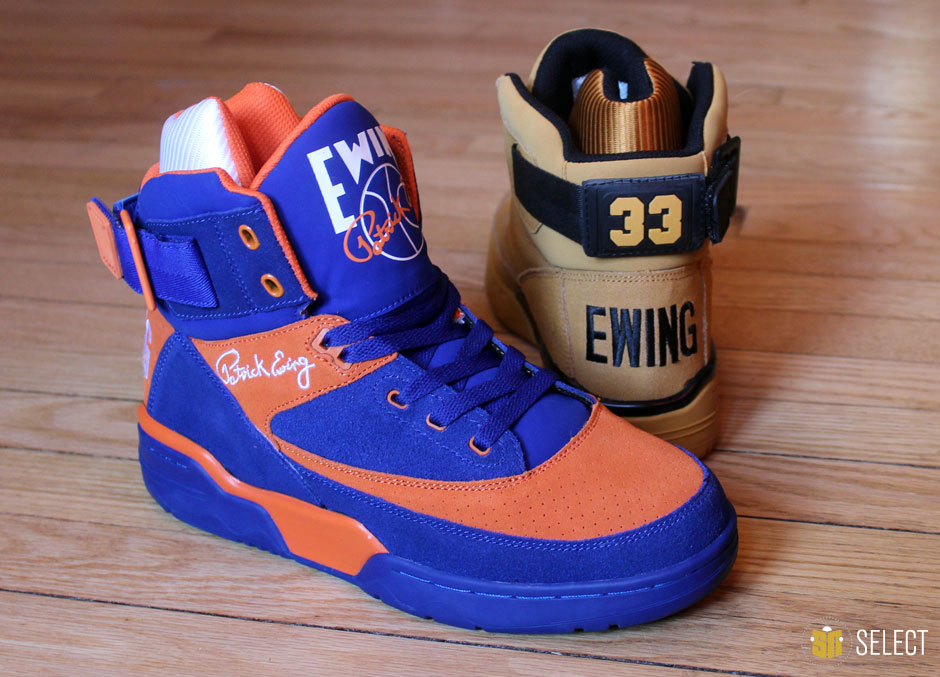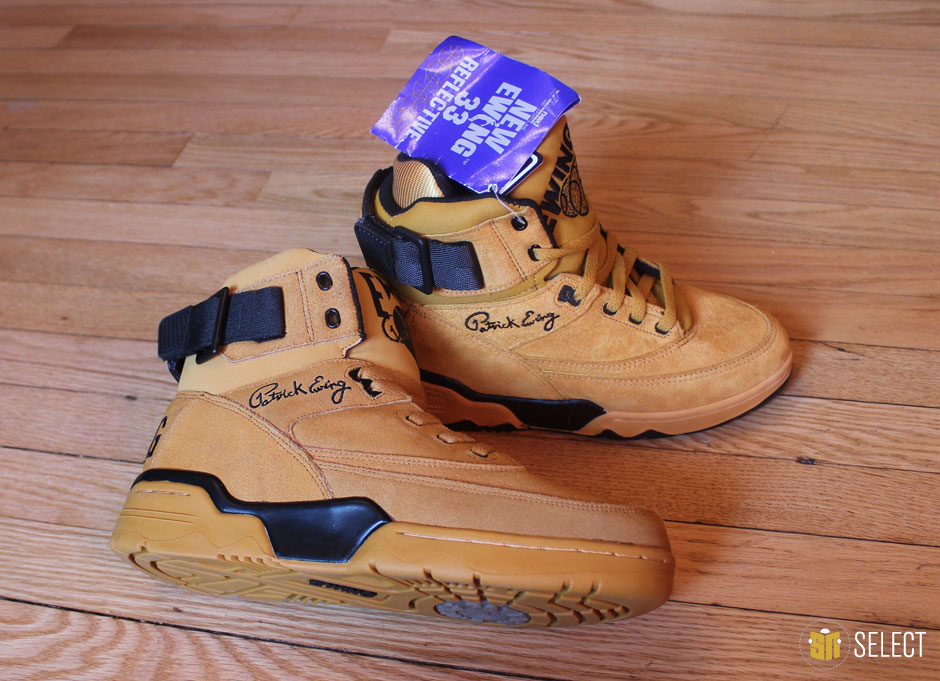 Recent Stories