The American sneaker industry was built on basketball and as the sport continued its meteoric rise in popularity, so did sales numbers for the world's biggest brands. Since the middle of the 1980s (or when Michael Jordan went to the NBA), it has been an all-out slugfest between the Swoosh and the Stripes, and a number of key moves from both sides shaped the Nike-dominated landscape we have today. Sonny Vaccaro, the most influential sports marketing executive that has ever lived, is the reason why signature shoes exist, and in ESPN's 30 for 30 documentary on
the former Nike, adidas, and Reebok employee candidly reveals some interesting details about his tenure with the big brands, his relationship with Jordan/LeBron/Kobe, and how the Beaverton brand owes a lot of its success to him. "Sole Man" is currently available for viewing through Grantland, but the short film in its entirety will air on Thursday, April 16th at 9 PM EST on ESPN. In the meantime, check out some of these awesome facts that we pulled out from the six-part series.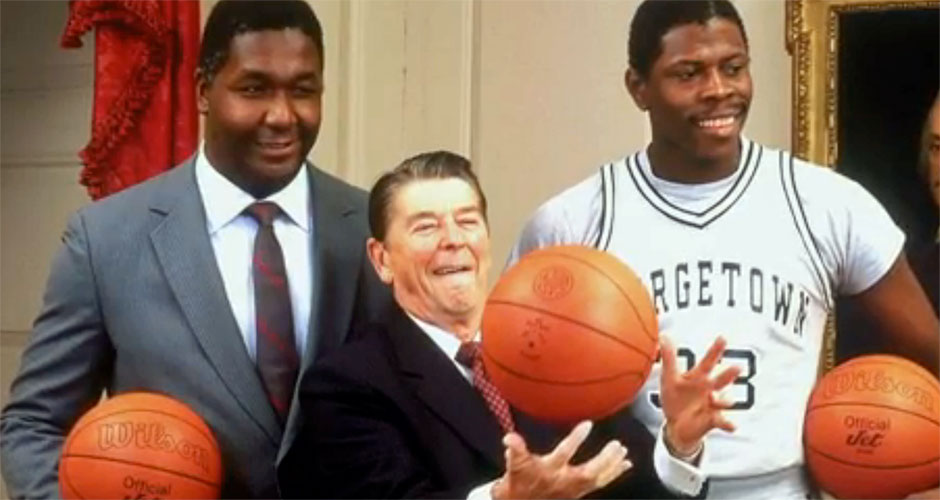 College coaches were being paid more by Nike than the schools they worked for
Sonny Vaccaro's influence in the industry came through the sport of basketball. He and certain Nike executives saw the sport as the ticket to the mainstream, and a deal was worked out where the brand would pay coaches to convince their players to wear Nike. At the time, many teams were buying equipment from brands like Converse, so the prospect of extra income as well as free equipment was irresistible. Jim Boeheim, Jerry Tarkanian, John Calhoun, and John Thompson are among the notable coaches there were part of this deal.
Through Sonny Vaccaro, Nike indirectly controlled the college recruiting game
College coaches and recruiters relied heavily on the ABCD basketball camp for getting first-hand looks at the top high-school basketball players in the nation. Coaches who already "bought in" to Nike's endorsement offer were given first access through Sonny, who was a prominent figure during these summer events. The schools who did not accept Nike's endorsement offers were "shut out" in a sense and coaches who were not connected with Nike through this deal sought the partnership to get better access to the upcoming talents. Sonny's influence on the young basketball players was certainly felt; players like Chris Webber noted that he only wanted to go to a "Nike school".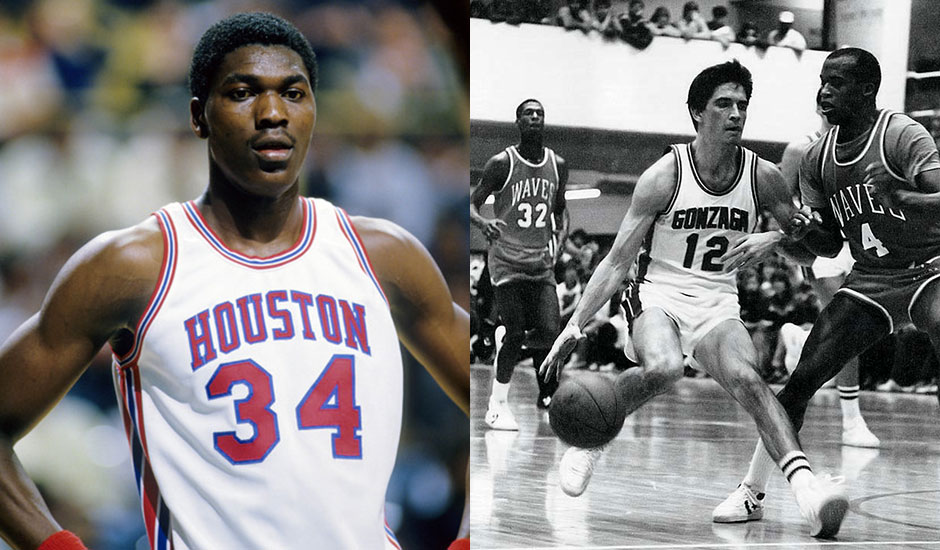 Nike almost passed on offering a contract to Michael Jordan
In 1984, the second "phase" of Nike Basketball would be championed by the idea of a signature athlete, a figure who would act as the chief marketing tool for the brand. During a clandestine meeting off the Nike campus, the bigwigs at Nike leaned toward paying Olajuwon, Barkley, and Stockton to be chief endorsers of the brand from that stacked draft class.
Signature Shoes, Not Money, Convinced Michael to Sign With Nike
Michael Jordan has later stated that his choice to join Nike was not only the lucrative contract, but that adidas had looked toward spending money in different directions. However, Vaccaro states that during his first-ever meeting with MJ, which took place at a Tony Roma's restaurant in Santa Monica, he immediately knew Michael would join Nike because of the promise of a signature shoe.
Jordan Wasn't A Fan of "Bred"
Peter Moore selected an unprecedented color-combo of black, red, and white for the first Air Jordan sneaker. Upon seeing the design, Jordan expressed his disapproval of the color because it was "the devil's colors" and desired to wear Carolina blue during games. That, of course, would not happen, but the Carolina color way was created.
The success of Nike as a company hinged on Jordan
Nike's sales numbers were not very high and they were certainly the underdogs compared to Converse and adidas. With so much invested in Michael, the future of the brand would be determined by Jordan's success. Nike's annual sales were about $150 million, while the Air Jordan 1 along was $100 million. Simply put, Nike might exist if Jordan was a flop.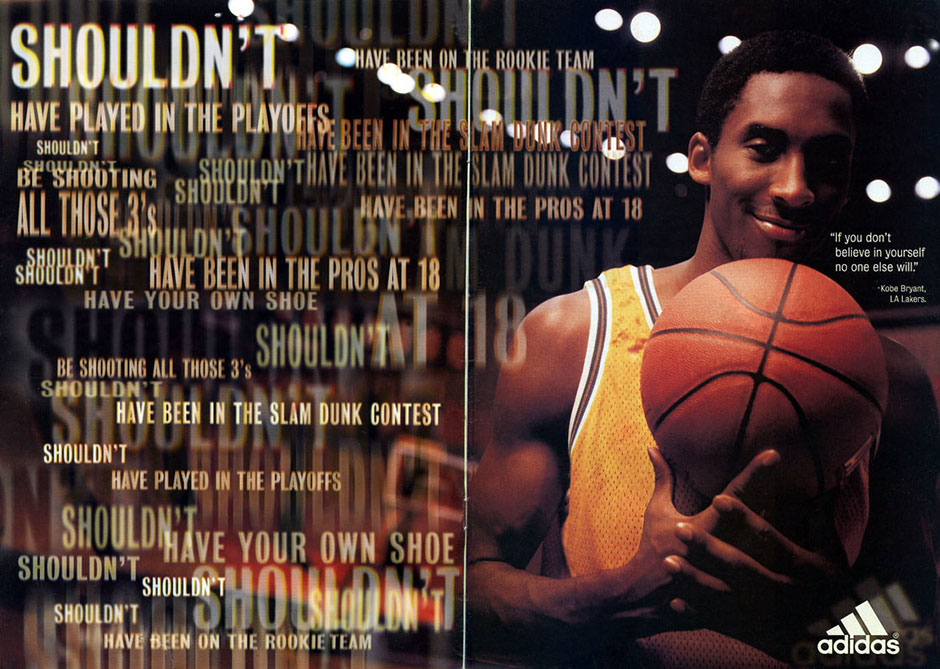 adidas Made High School Ballers Into Stars
After Sonny was fired by Nike, he was contacted by Peter Moore (former Nike Creative Director and adidas North America CEO) to work for adidas. Because adidas didn't have the money to compete with Nike on a professional and college basketball level, Sonny pointed the three-stripes to the high-school ranks. Through some inside info from Kobe's father Joe, Sonny learned that Kobe was going straight to the NBA. Using that knowledge, adidas offered him a $1 million per year contract that included his own signature shoe, and the day Kobe graduated, he officially signed with adidas. After his deal with adidas ended, Kobe went on to sign with Nike.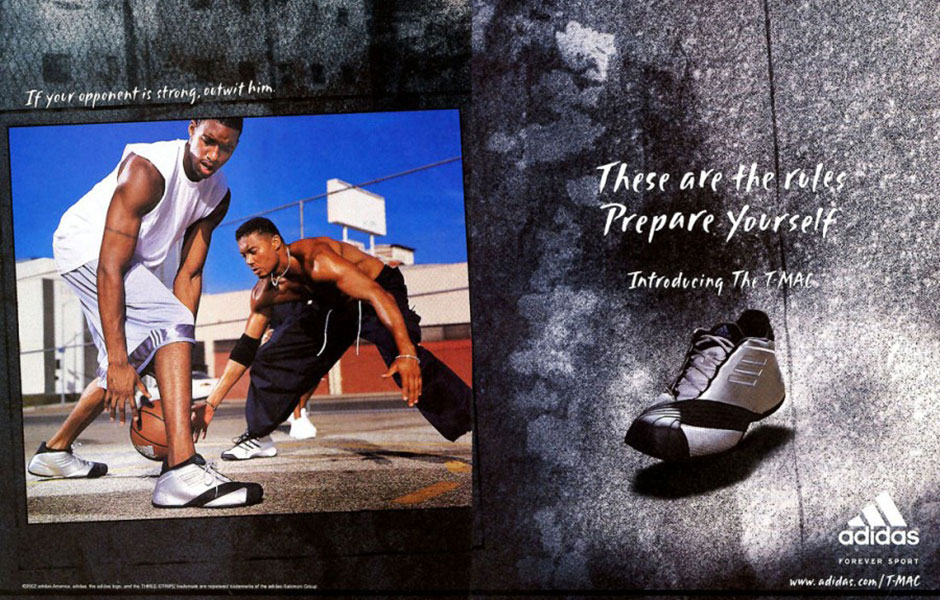 The bidding war between Nike and adidas for Tracy McGrady was insane
Nike didn't show much interest in Kobe because of his high school status, but things changed when Tracy McGrady came into the mix. What resulted was adidas signing yet another future NBA star from the high school ranks, with a contract that paid him around $1.7 million a year and his high school coach $150,000 for six years. The adidas T-Mac signature line was arguably the most successful from the brand.
adidas f&%$ed up by low-balling LeBron
Sonny Vaccaro had a great relationship with LeBron James and his family, and according to him and industry experts, LeBron was ready and willing to sign with adidas so long as the contract reflected what was in some ways "promised" to the future superstar. Instead, the final contract offer was based on $7 million guaranteed a year with incentives potentially bringing it over $10 million. This offer was not what Sonny had advised adidas and due to this mistake, LeBron signed with Nike. Since 2003, LeBron's rookie year, Nike sales have skyrocketed while adidas has continued to struggle with the U.S. market.
adidas had a signature shoe ready for LeBron James
Had adidas picked up LeBron onto their roster, a signature shoe was ready for him – according to this official presentation booklet that was unveiled to the James family during adidas' original pitch.