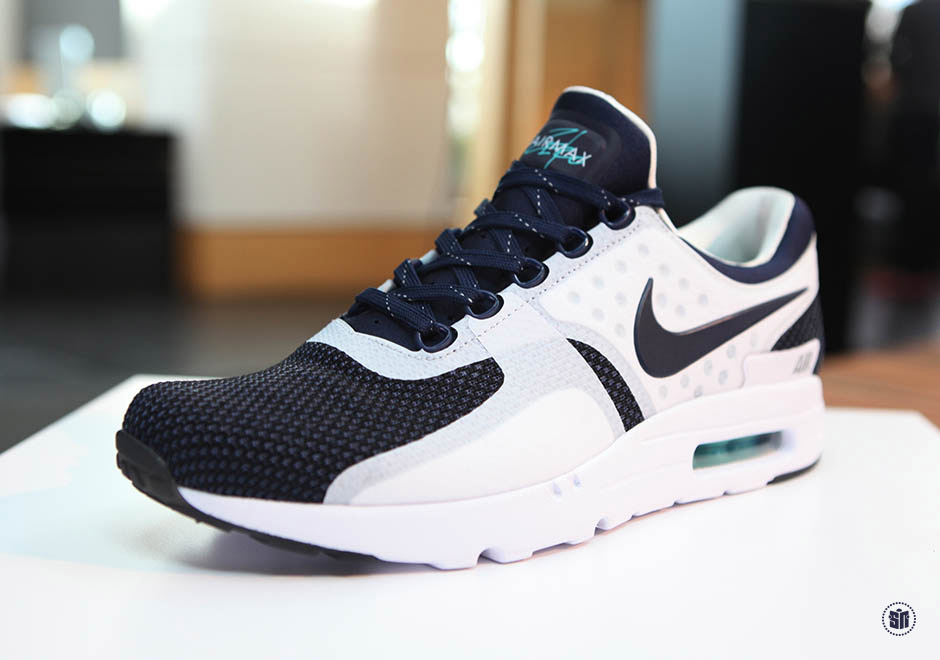 Earlier today, Nike officially unveiled the Air Max Zero to the public eye while revealing the incredible story behind the shoe's inception. This silhouette was almost entirely based on one of Tinker Hatfield's original sketches, but the incredible part of this whole saga is that the sketch in question was created almost thirty years ago and predates the Air Max 1. The legendary designer had been regularly pumping out next-level creations on paper that were deemed unfit for production simply because they were too advanced, so imagine all the other "scrapped" ideas that are buried somewhere on campus!
So how was this piece of Tinker history unearthed? The Nike Sportswear design team visited the Archives for some inspiration for the upcoming Air Max Day and upon seeing the sketch, they chose to bring it to life given the historic backstory. Designer Graeme McMillan took charge and created the Air Max Zero using the Air Max 1 Ultra outsole and some of Nike's latest technology and design cues for the upper, with Tinker himself noting that had he been tasked with the Air Max Zero, he would've made many of the same decisions.
The Nike Air Max Zero will be available on Air Max Day (Thursday, March 26th) with a pre-order on Sunday, March 22nd at nike.com/sportswear.