Sneaker prices have been steadily rising along with demand with cost of manufacturing, but things will get interesting when the Remastered Jordans come to play in 2015. We recently learned of a retail price for these higher-grade Jays ($190 for those of you still in the dark), so we were inspired to look back at some of the most expensively priced Air Jordan Retros in history. This immediately excludes original Air Jordans and any sneaker that was included in a two-pair Pack, so don't expect to see any Defining Moments Package releases or the Air Jordan XVII/XX9 here.
Instead, you'll see a plethora of Jordan releases that were dropped in recent years, but there are several in here that may surprise you when considering the era during which the particular selection released. A lot of the lower-priced shoes on this list were rather high during the times, while others have the opposite effect and appear to be too expensive. In any case, continue on below to get a recap of some of the most expensive Jordan Retro releases in history and let us know which of these surprise you the most.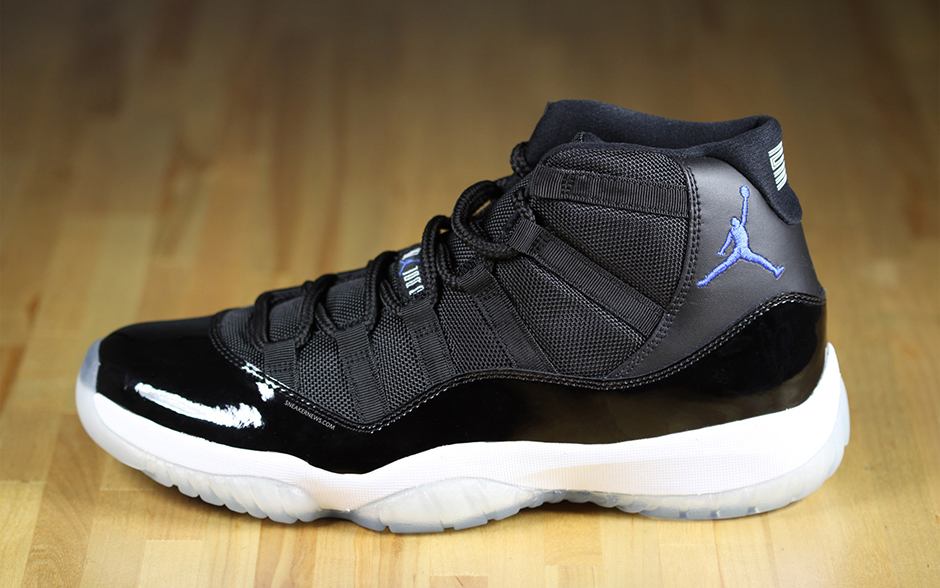 Air Jordan 11 "Space Jam" – 2009 – $175
$175 for a pair of Retro Jordans was an incredibly high number at the time, but the brand justified that price with two things. For one, it's the Space Jams, for cryin' out loud. Two, it introduced a brand new packaging system that included the slide-out box, plastic cover, and hard shoe trees.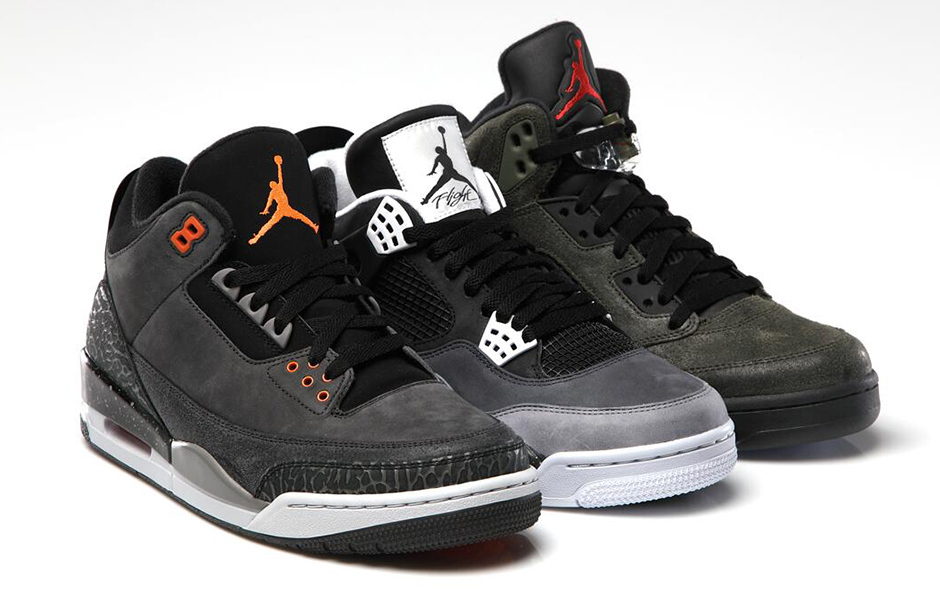 Air Jordan "Fear" Pack – 2013 – $175
For $175, you could get yourself in a pair of the Air Jordan 3 or Air Jordan 4 "Fear". These numbers were $15 higher than other Retro releases of that year, but what made this trio a bit puzzling was that the Air Jordan 5 "Fear" was cheaper than the other two ($160).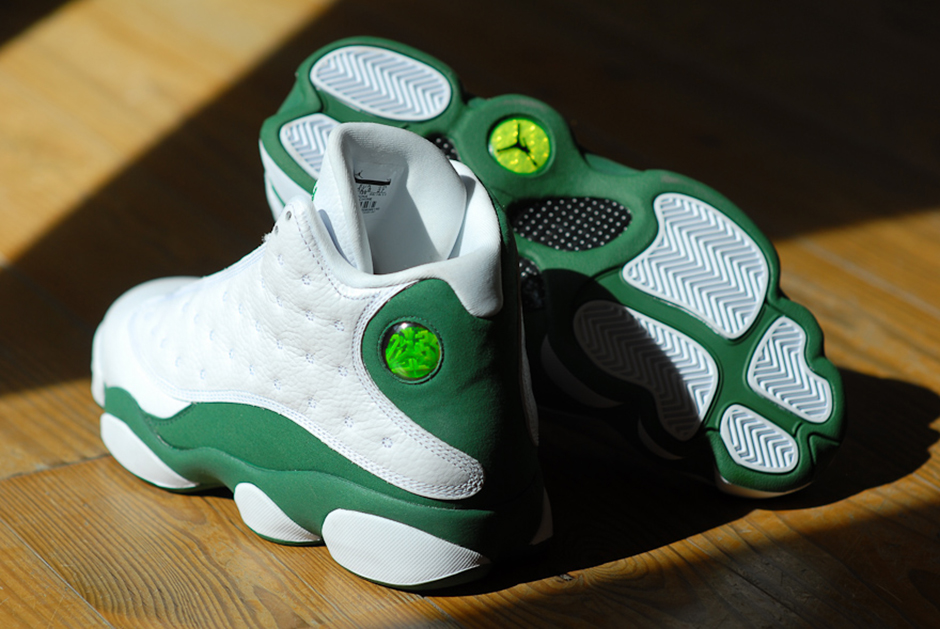 Air Jordan 13 "Ray Allen" – 2011 – $175
Jordan Brand celebrated Ray Allen's historic three-pointer record with a special release of the Air Jordan 13 Retro. These $175 sneakers were available in limited quantity at select stores.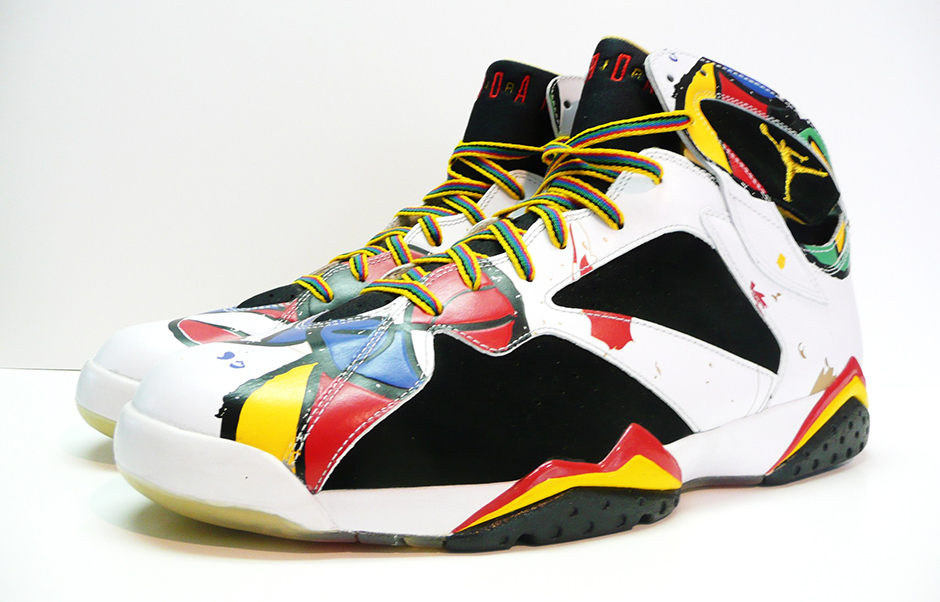 Air Jordan 7 "Miro" – 2008 – $175
Jordans exclusive to one city in the world? We can see why these Olympic-inspired Air Jordan 7s were priced at $175.
Air Jordan 5 & 9 Doernbecher – 2012, 2013 – $175
The two most expensive Doernbecher Jordans were last year's Air Jordan 5 and 2012's Air Jordan 9. It was made clear by the MSRP that the Doernbecher Jordans were one of the most prized of the year.
Air Jordan Bin 23 Collection – 2010/2011 – $175
Did Jordan Brand forget about the Bin 23 releases? These super high-end Retros were the "Remastered" Jordans before any of the 2015 releases came to light. Extremely limited in number (each pair was individually numbered), the Bin 23 Jordans featured in-depth concepts, luxurious materials and packaging, and overall sense of "better" quality – all for $175 a piece.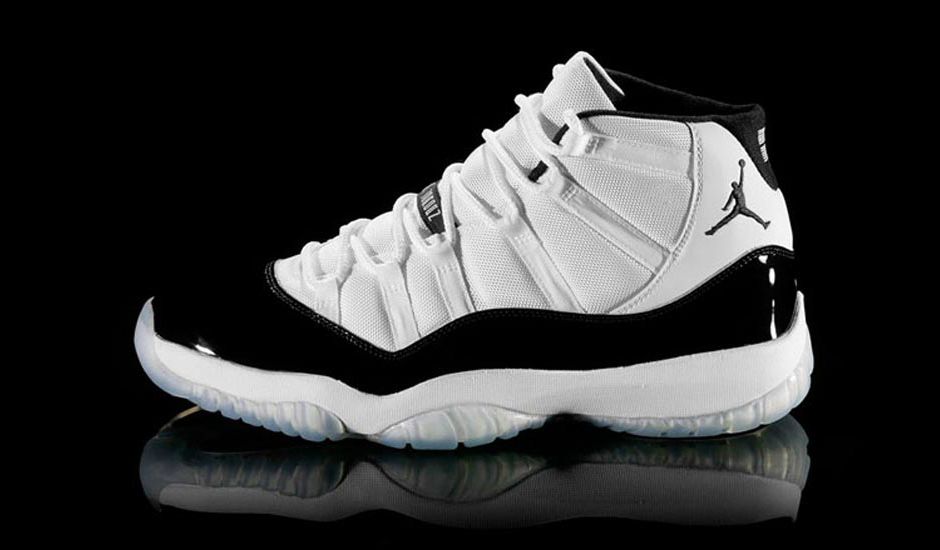 Air Jordan 11 "Concord" & "Cool Grey – 2010/2011 – $180
We now enter $180 territory – a certain first for the Air Jordan 11 Retro. Following the dope packaging of the Space Jams of 2009, Jordan Brand did the same for the Cool Grey (2010) and Concord (2011), only both were $5 more.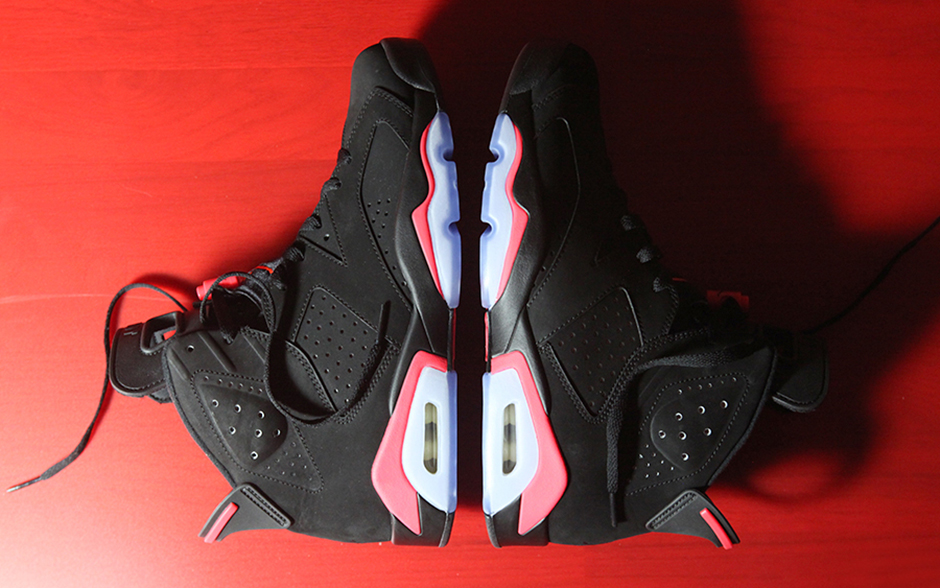 Air Jordan 6 "Infrared" – 2014 – $185
It's all but certain that the Air Jordan 6 "Infrared" will be priced at $185, but given the prices of Retros this year, $185 isn't so bad. Even at that price, expect them to fly off the shelves quickly.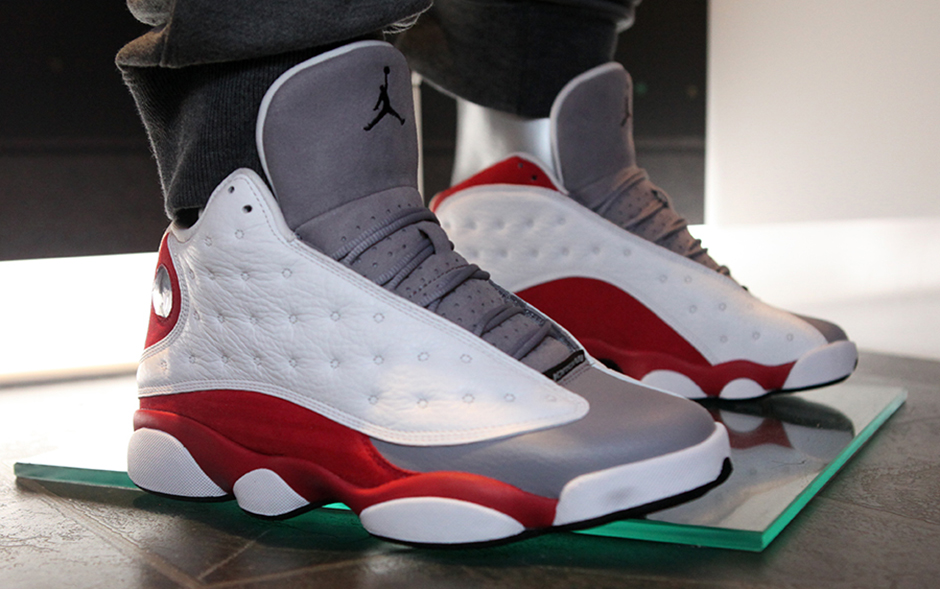 Air Jordan 13 "Grey Toe" – 2014 – $185
We're still figuring out why this Retro pair is $15 more than the "Hologram" joints that dropped in October, but unfortunately these aren't even the most expensive Air Jordan 13 to have dropped this year.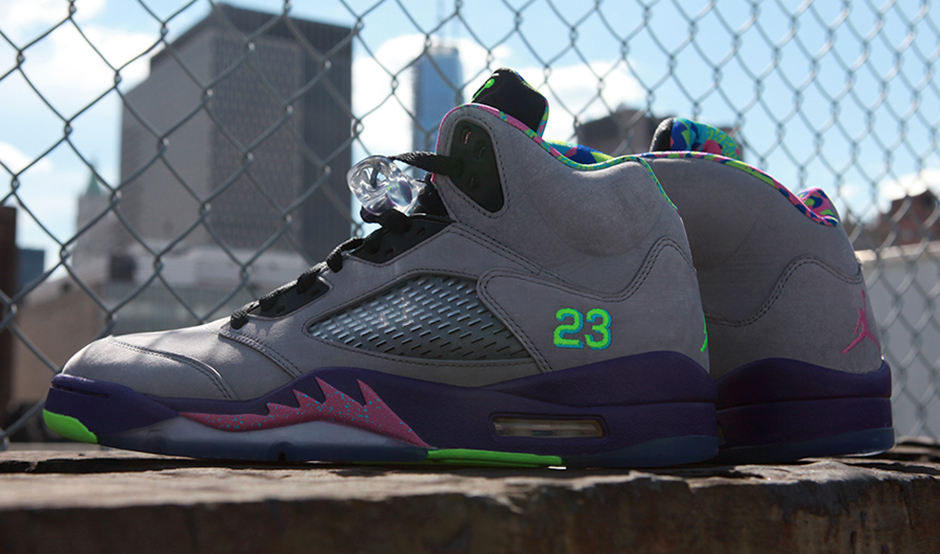 Air Jordan 5 "Bel-Air" – 2013 – $185
We must say that this energetic Air Jordan 5 release was one of Jordan Brand's best efforts in terms of telling a story of an era rather than an MJ plotline. $185 meant you needed to have Philip Banks money, though.
Air Jordan 11 "Gamma Blue", "Legend Blue", & "Bred"
Elevens crept up another $5 for the "Bred", "Gamma Blue", and upcoming "Legend Blue" drops. The public did not appreciate that the 2012 Breds did not come with that special packaging, but why complain about a box?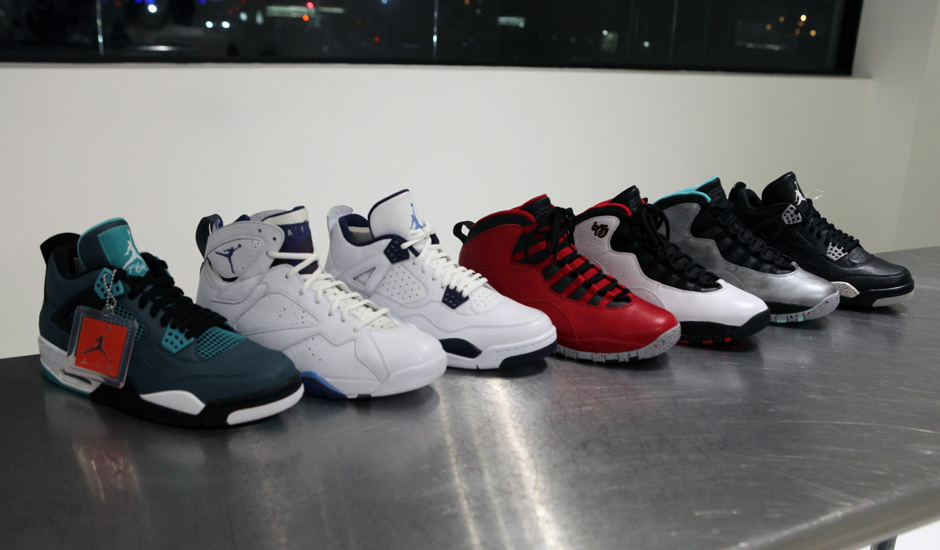 Remastered Jordans – 2015 – $190
Recent news pegs the Remastered Jordans at $190. We're promised a massive upgrade in quality for not much more than the current going rate, so that figure is one we will be willing to deal with.
Air Jordan 14 "Ferrari" – 2014 – $200
$200 for Jordans, and we're not shopping at Flight Club or eBay. Jordan Brand went next-level with these Air Jordan 14s, bringing a one-piece red suede upper and a carbon-fiber midsole for one of the most incredible Retro concepts ever.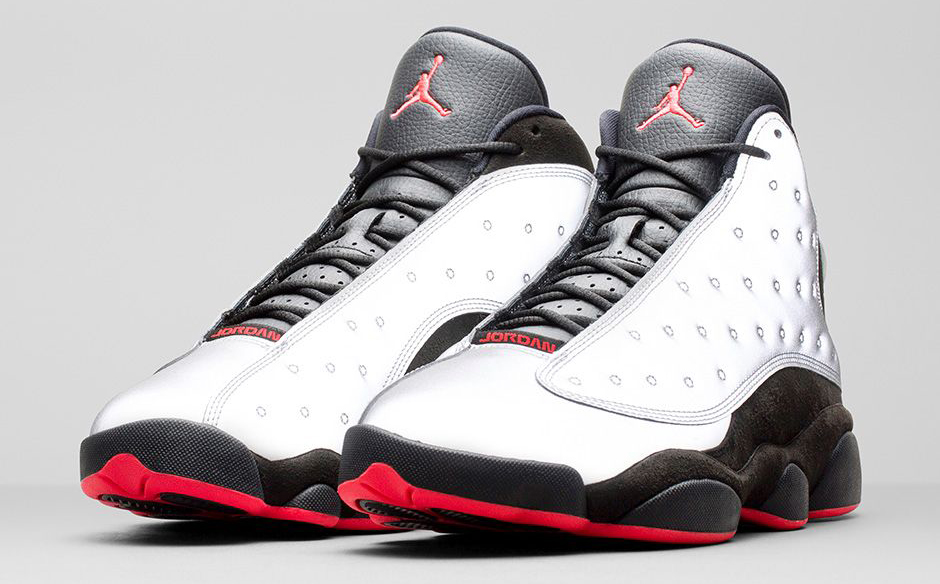 Air Jordan 13 "Reflective" – 2014 – $200
The shiny reflective uppers are always a welcome addition to almost any sneaker, but at a $30 increase from the going rate for Retros? That's a tough pill to swallow, but the shoes sold out fast anyway.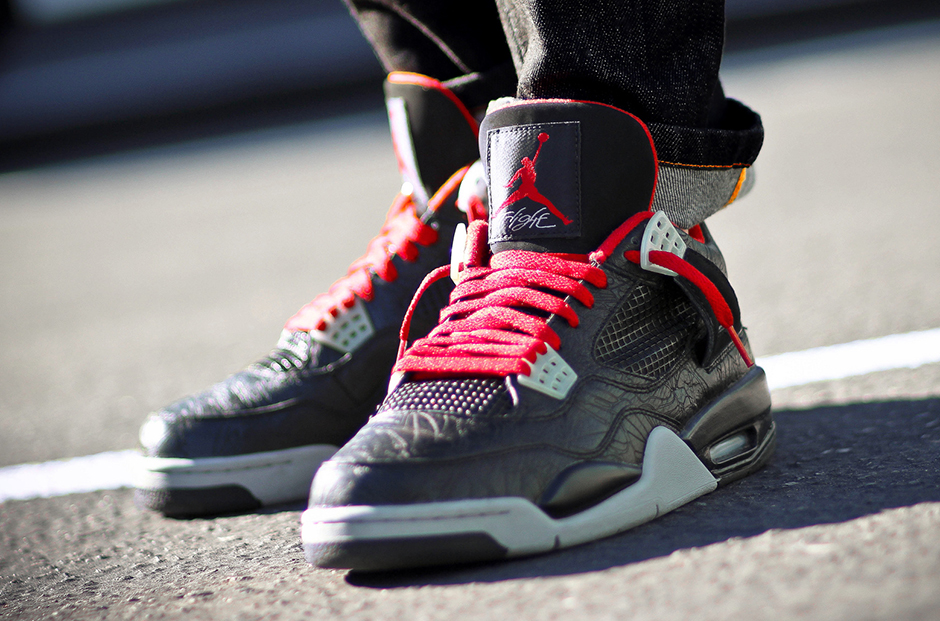 Air Jordan 4 "Laser" – 2005 – $200
$200 was a really high number for Retro Jordans in 2005, but the brand evened things out by adding a t-shirt and hat with both pairs. If you were to assume, say, $25 for the hat and $35 for the t-shirt, you're only paying $140 for the Retro. Go math! Photo: kccampbell
Air Jordan 12 "Nubuck" – 2003 – $200
Similar to the Laser IVs, the Nubuck 12s came packaged with some extra goodies to make up for the high price-tag. These came with a hoodie and a hat, so you could argue the actual price of the shoes were less. Still, you had to fork over $200 to get your hands on the shoes.
Air Jordan 3 '88 – 2013 – $200
Dreams do come true. Jordan Brand brought back Nike Air on the Air Jordan III during the 2013 All-Star Weekend to celebrate the 25th Anniversary of the free-throw line dunk.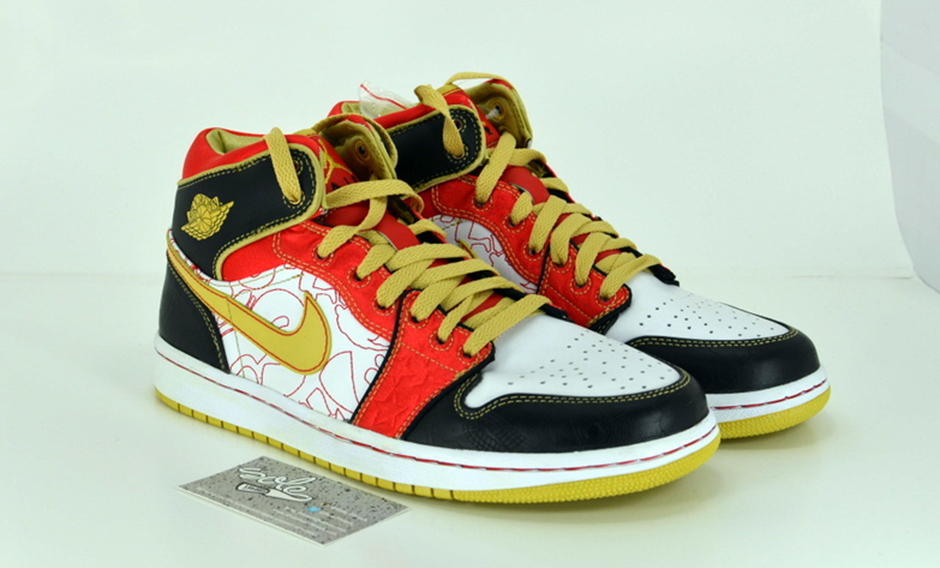 Air Jordan 1 Mid XQ – 2007 – $205
These Shanghai-exclusive AJ1 Mids are one of the most limited Jordans to ever release. The price, which at the time equaled to roughly $205 USD, was easily one of the most expensive to date.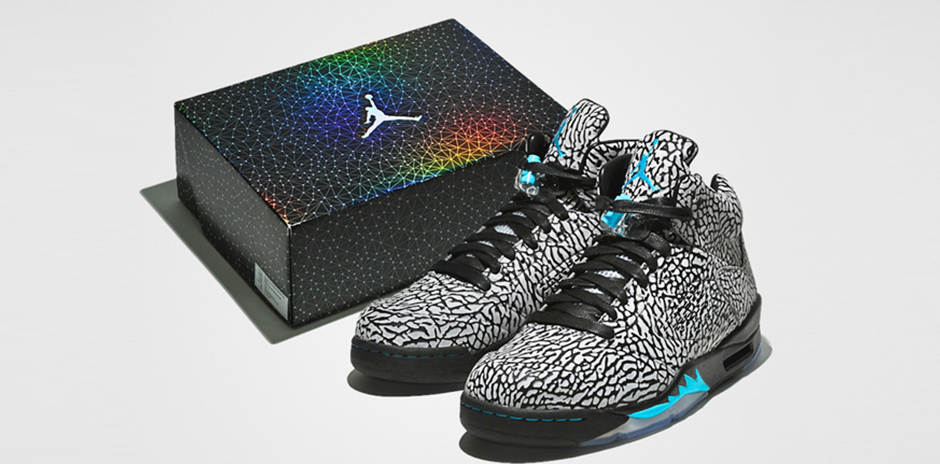 Air Jordan 3Lab5 & 5Lab3 – 2013-2014 – $225
The Air Jordan Elements broke out onto the scene in September of 2013, with the all-elephant print Air Jordan 5 leading the way. $225 was the retail price for these elevated Retros, and we figure the price won't ever go down (unless it's an Air Jordan 1).
Air Jordan 6 "Slam Dunk", "Champagne", & "Cigar" – 2014 – $250
The Year of the VI was a great one thanks to these three storytelling energy concepts. Getting a pair wasn't easy, but even if you were presented with the opportunity to, we know you hesitated at that $250 price.
Air Jordan 4 "Lightning" – 2006 – $250
This online only release opened the door to higher-priced "packages" of Jordan gear. Along with the all-yellow Jordans was a white "Rare Air" t-shirt.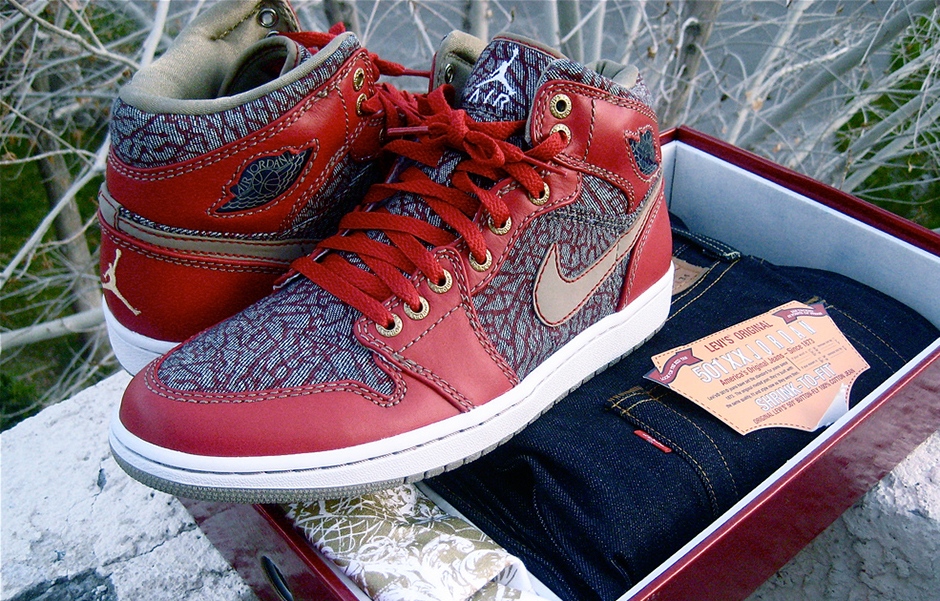 Levi's x Air Jordan 1 – 2008 – $395
Not surprised to see these bundle packs rank so high on this list. $395 netted you these incredible Air Jordan 1s as well as a pair of Jordan-approved Levi's jeans that were damn near too big for anyone to ever wear casually. Photo: jtay1739
Air Jordan 4 "Thunder" – 2006 – $500
We've arrived at the single most expensive pair of Jordan Retros, folks. $500 got you the black/yellow "Thunder" (which hit stores again in 2012) and a pretty sweet jacket.