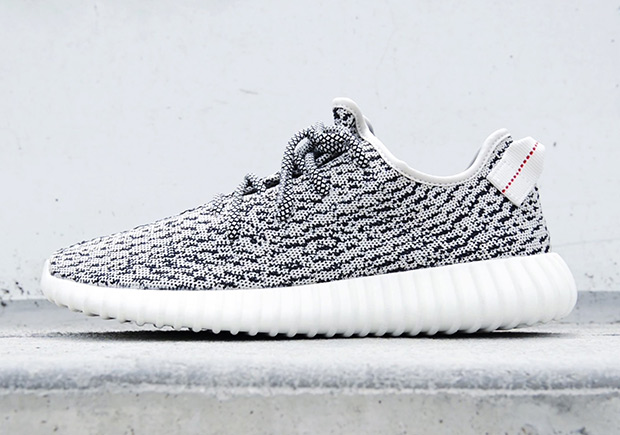 Last night we ran a story from reddit about a customer who claimed to have purchased counterfeit Yeezy Boost 350 shoes from sneaker consignment shop kolorblind in San Diego. The customer, Redditor intensetrash26, claims to have purchased counterfeits and was not offered a full refund. The consignment shop went on delete a photo they had posted of the customer while blocking him as well as deleting comments made by others in support. kolorblind reached out to us for their side of the story; the customer purchased the shoes brand new on September 11th, 2016 and 38 days later, called the store claiming the shoes were counterfeit. The shop owner responded immediately and invited him to the store on Monday to get things sorted out.
After inspecting the shoes, kolorblind offered $1,000 in store credit. The shoes had been worn since they were initially purchased and the customer attempted to clean them with a sneaker cleaning product. The customer rejected the store credit offer, but the question remains – are the shoes counterfeit and if so, how did it end up at a sneaker consignment shop? Now that both sides of the story have been presented, what are your thoughts? Read their statement to us below.
On September 11, 2016, Mathias came into Kolorblind Shoes with his mother and purchased a Brand New DeadStock 100% Authentic Adidas Yeezy Boost 350 Turtle Dove for $1,728 after taxes.

38 Days later (October 19th), he calls up the store and says, "I just had the Yeezy's legit checked and they came back false." I replied with, "let me give you my personal number and we will get this straightened out asap." Later that day I called and told him to stop by on Monday with the shoes so we can start the process.

When he arrived at the store today, he presented the shoes and I knew then, something else was going on. The shoes have been worn numerous times and appeared to have some substance dropped on them that he ineffectively tried to clean ruining the uppers of the shoes. As the Store Manager for the last 2+ years and an avid sneaker enthusiast for the past 14+ years, this was not the same shoe we sold him 38 Days earlier.

Our first goal as a business is customer satisfaction. In this impossible situation, we decided to offer a store credit of $1,000 and just eat the loss, for which they declined. After we declined to refund at that point, they started to get upset. We get it though, everyone is looking for a come up at someone else's expense, we just decided not to lay down this time and take it. This bait and switch routine happens all the time and as the business, we never get a fair shake. We are here for the people, to help them get done what they don't have time for, nothing more.