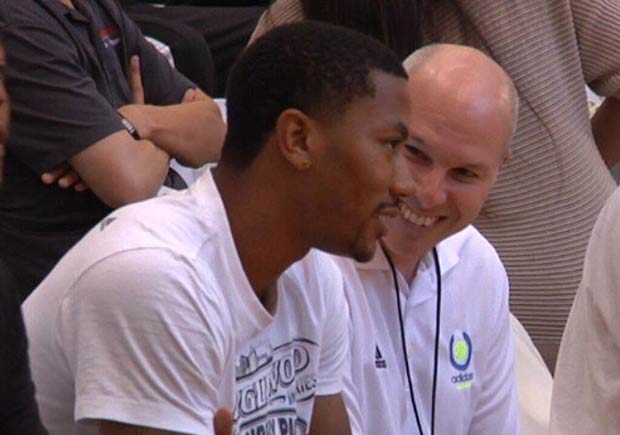 adidas Hoops' Director of Global Marketing Jim Gatto is one of the ten individuals charged in a massive corruption scandal within college basketball. The FBI claims that adidas' Gatto paid hundreds of thousands of dollars in bribes to funnel top prospects to adidas sponsored colleges, including college sports powerhouse Louisville. In FBI documents, Gatto conspired with several individuals on a massive illegal bribery scheme, which included an attempt to pay one player and his family $100,000 to get him to a school of Gatto's choice. Another player was paid $150,000 with the expectation that the player would sign with Adidas when he went to the NBA. There's no telling just how far back Gatto's bribes have gone, and if he's had any influence on adidas' current roster of athletes.
The FBI says:
""The investigation has revealed multiple instances of bribes paid by athlete advisors, including financial advisors and business managers, as well as high-level apparel company employees, and facilitated by coaches employed by NCAA division 1 universities, to student-athletes playing at or bound for NCAA D-1 universities, and the families of such athletes, in exchange for a commitment by those athletes to matriculate at a specific university and a promise to ultimately sign agreements to be represented by the bribe-payors once the athletes enter the NBA."
Other notable individuals charged in the scandal are Chuck Person of Auburn University, Emanuel Richardson of the University of Arizona, Tony Bland of the University of Southern California and Lamont Evans of Oklahoma State. Person had a length career in the NBA.