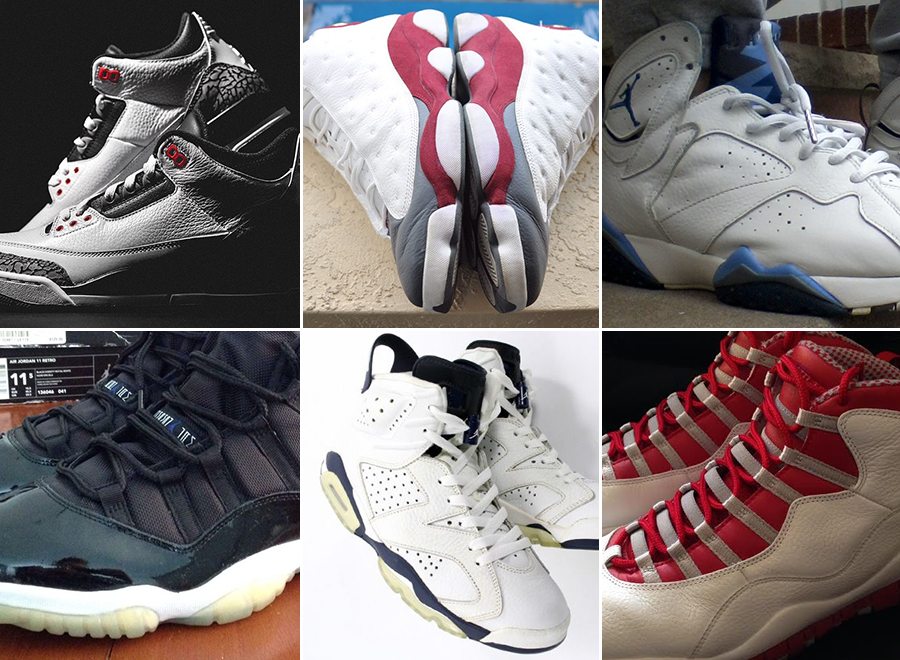 With Air Jordans and just about every other sneaker you'd want to collect, the original releases are among the most valuable. OG Jordans have the mystique of premium quality from a bygone era. The top-notch materials themselves along with the fact that those classic pairs feature the 'NIKE AIR' branding that remains elusive on Retros, means that serious sneakerheads have either worn or stockpiled every pair out there with demand well exceeding supply. Just a few days ago, we saw the asking price for an original set of Air Jordan VIs with fully wearable sole swaps average over $1000/pair.
With a market sufficiently robust to support these kinds of transactions, Nike/Jordan recognize that people want more opportunities to get their hands on some of those elusive styles. Accordingly, they've found a perfect balance in recent years that allows the originals to retain their peak value while still offering the style to more buyers: create new styles that follow familiar patterns and color palettes but hadn't released with the OGs for whatever reason. Let's take a look back at the ten best almost-OG Air Jordans ever released:
'Midnight Navy' Air Jordan VI (October 2000)
The Air Jordan 6 has fewer retros on record than almost every other pair in the Legacy. It ushered in this new era of new styles conforming with the established aesthetic with one of the first Retro+ colorways putting a darker spin on the original 'Sport Blue' style that will finally make its first retro appearance later this year.

'Space Jam' Air Jordan XI (December 2000)
Many people consider the 'Space Jam' 11 an original colorway, and that makes sense to some extent because the film hit theaters not too long after Michael Jordan wore the Elevens en route to his fourth NBA title. MJ obviously had his Space Jams earlier than that for filming, as well as his '45' pair seen in the 1995 NBA Playoffs, but this colorway saw its first release in 2000 amid that first generation of Retro+ introductions. Simply put, it should've released in '96.

'French Blue' Air Jordan VII (December 2002)
One of two Jordan 7 releases a week and a half before Christmas 2012, the 'French Blue' edition hit stores alongside the OG Raptors. The white leather design isn't a 1992 original but its UNC Tar Heels colorway could have easily fit right in.

'Grey Toe' Air Jordan XIII (January 2005)
History remembers the 'Grey Toe' 13 as a New Jersey Nets colorway thanks to Jason Kidd. We also remember that a few of the greatest Air Jordans ever released mix in grey with the Chicago Bulls colors, and that this design was initially an iteration of that concept. A sample pair that for whatever reason did not release along with the other 1997-98 OGs (the 'Bulls' pair presumably in its place), this one started a year responsible for a third of this list.

'Varsity Red' Air Jordan X (September 2005)
The last of seven Jordan 10s released in '05 was one we could easily picture within an alternate reality wherein Michael Jordan stayed with the Bulls and wore this colorway during the season leading up to his fifth consecutive NBA Championship.

'Chartreuse' Air Jordan XIV (September 2005)
The Air Jordan 14 is best remembered for the 'Last Shot', but collectors already have at least one pair of those and are asking where the 'Oxides' and 'Indiglos' are. In 2005, we got fairly close to the former, as a slightly yellower and more vibrant Chartreuse green replaced the original 1999 Oxide shade on a white leather colorway with black sole that was otherwise identical to the OGs. This look was sufficiently popular that JB revisited the rarely used Chartreuse for a Light Charcoal edition the following year.

'University Blue' Air Jordan V (August 2006)
After three of the first four Air Jordans turned to royal blue colorways for their 'lifestyle' or non-Bulls colorways, Nike tapped in to the trends of the time with the beloved 'Grape' Fives. This University Blue edition debuted in 2006 could have beaten 1998's 'Navy' XIII Lows to the punch as the first UNC 'away' Air Jordans had they released along the originals. The black nubuck colorway certainly fits in given the OG 'Black/Metallic' pair, which is tied for most retros of any of the OG Jays.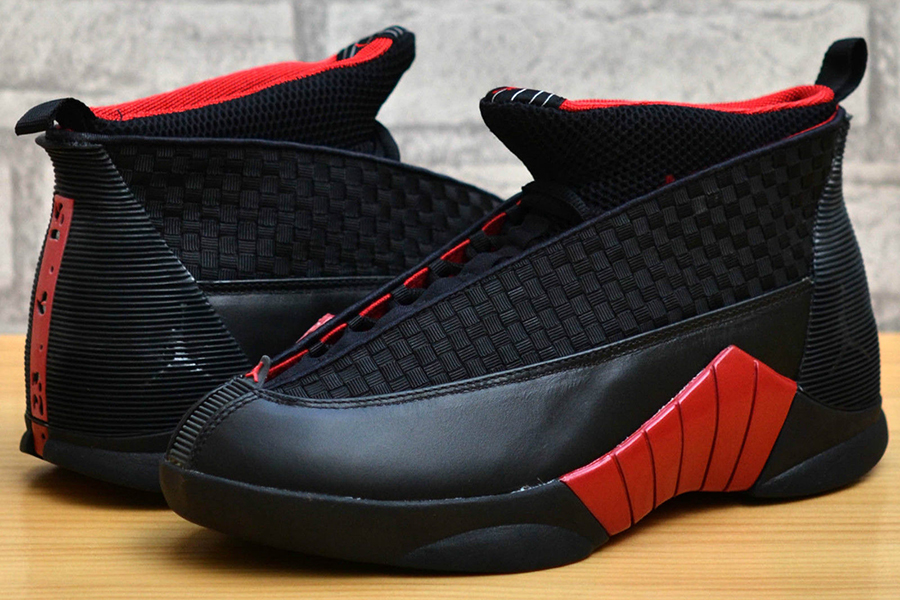 'CDP' Air Jordan XV (November 2008)
Owing to the constituent models' distinctive designs, the November Countdown Pack might have been 2008's most polarizing. The Jordan 15 half of the 8/15 pairing was similar to the original black edition we remember best by Michael Jordan not wearing them after his second retirement, but opted for a red midsole section we might have seen in the 2000 Playoffs had MJ come back for two more Chicago seasons.

'Infrared 23' Air Jordan III (March 2014)
Releasing this weekend is a colorway fairly similar to the original 1988 'White/Cement' Jordan 3s. It's no coincidence that this style is also the only one to have returned with the original 'NIKE AIR' branding (on last year's Retro '88) — the overwhelming consensus is that the WC3 is one of the greatest sneakers of all time. This new iteration will not surpass the original, but it will give us a fresh new way to enjoy a beloved style.
"Concord" Air Jordan 11 Low (May 2014)
Nike went the low-top route in '96 by introducing the Air Jordan XI IE Low. Had the brand gone with the original patent leather, this 'Concord' based colorway would be a perfect fit. What's more is that Michael Jordan wore a PE version of the Concord Low during the Championship Parade!