955961
Are Jordans Worth it? In short, yes, as many avid sneakerheads would agree without any hesitation… But, in its current state, there are certainly caveats to the market, a few negative points that could easily discourage newcomers from taking part in the culture.
It all stems back to 1985, the very early beginnings of Jordan Brand before it became what we know of it today. In the past 35 years or so, the Jumpman has gradually become one of the largest, most recognizable imprints in the world, begetting fans for either Michael Jordan's esteemed career or its large roster of notable releases. And while certainly composed of many, many expensive standouts, what you pay for the logo depends entirely on what you're looking to pick up. Costs could be as little as $90 USD for a simple GR or as high as a couple thousand for very limited, very special collaborations.
That's the name of the game these days: Collaborations. Though Jordan Brand has an on-going roster of GRs at the ready every month, most of the public directs their attention and their money to exclusive and hard to acquire collaborative releases. The Dior Jordan 1, for example, retailed for an insanely premium $2,000 USD price tag and it now goes for far more on the resell market, around $8,000+ depending on the size.
In terms of its profitability, the luxurious pair is definitely "Worth It," but for its innate value, that depends entirely on your personal means and your willingness to pay. Offerings made in partnership with names the like Travis Scott, UNION LA, and Off-White are certainly more reasonable at what they charge (roughly $170 USD+ depending), but as they are just as sought after, it's become extremely difficult — some would say impossible — to secure a pair without paying resale prices. But if you happen to take that rare W, then know you spent your money well as value will often begin to rise.
"
That's the name of the game these days: Collaborations."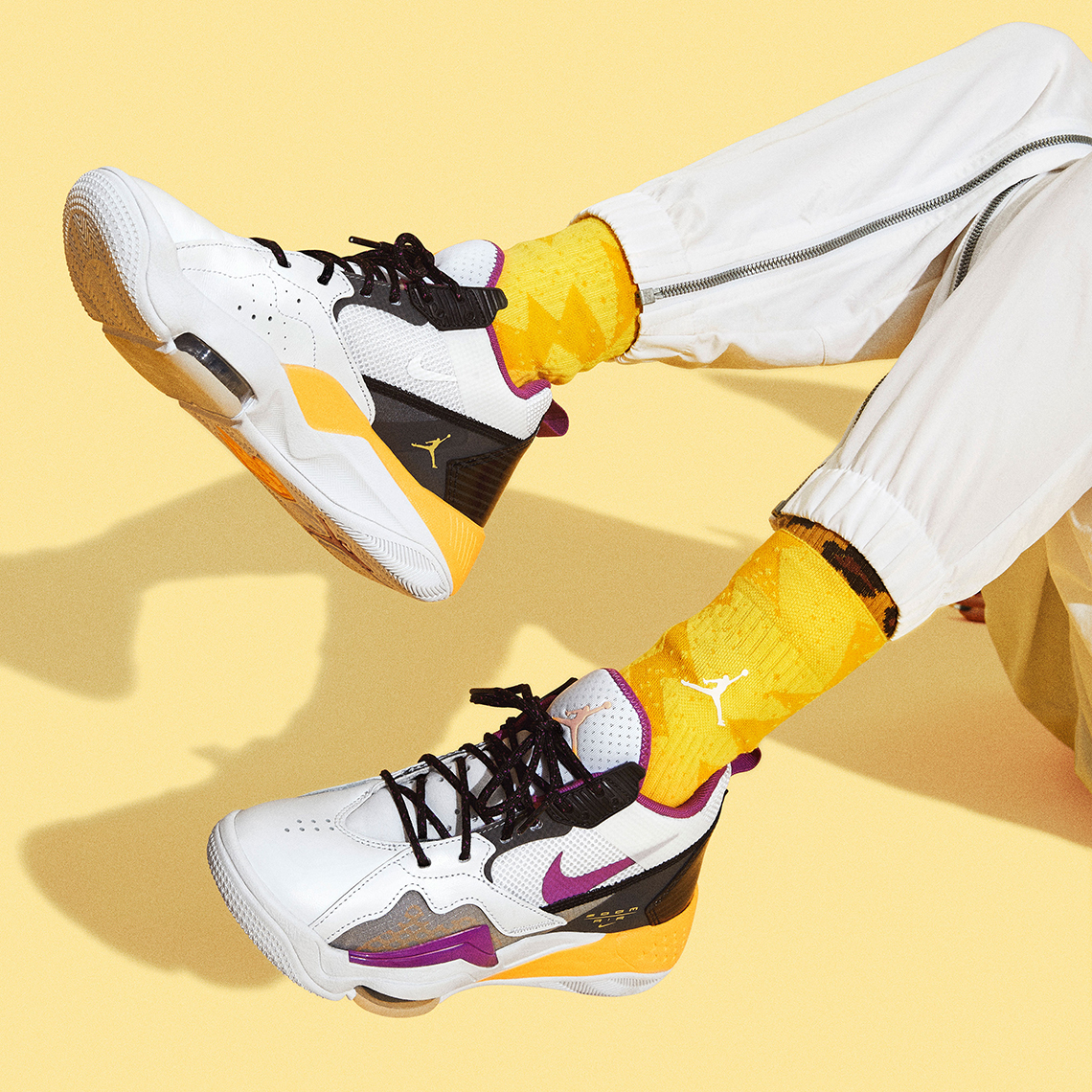 If it's worth it to you to pay MSRP, then there's always general releases.
From the Air Jordan 1 to the newly debuted Air Jordan 34, there's always something to be had at retailers like Finish Line, Dick's, Foot Locker, and others. Even Nike.com has a small selection of Jordans on hand, but what's in stock will vary greatly depending on the design.
Versatile colorways and special Retros will generally sell out faster than most — in the extreme cases, certain colorways can sell out just as quickly as any of the aforementioned collaborations. Air Jordan 1 Mids, though, sit on the storefront for around $115 near constantly, and the brand will often sprinkle standouts like the upcoming Jordan 1 CO.JP Midnight Navy or the Air Jordan 5 Oregon throughout the year's key seasons at much lower, though still possible quantities.
Your sneaker closet/storage situation is probably insane. Can you share a quick picture of what that looks like?
To summarize: yes — Jordans are definitely worth it.
If you don't want to miss out on a colorway you may never be able to acquire in the future, it's certainly worth it to try your hand at a few of hottest drops on Nike SNKRS. At most of their respective retail prices, the quality is — especially recently — of a sturdy, robust caliber. Even the handful of more mass-produced pairs offer up similar leathers; and if you pick up a Triple White Jordan 1 Mid or a Bred Jordan Zoom 92, then you'll be able to secure an everyday pair you can easily wear for a solid amount of time.
Also, if you're willing to wait, you might even be able to snag a pair for your rotation on sale — something that effectively doubles perceived "worth." Throughout the year, Nike and its large network of retailers will discount old season releases, making those near $200 dollar shoes a fraction of their original cost. Extra codes for certain percentages off can also be had at certain times, and when applied in tandem with markdowns, you can sometimes pick up incredible, can't miss bargains. And if you're too busy to keep with sneakers yourself, you can always check out @kicksfinder which will share some deals as well as recent releases.
All things considered, sneakers are still a vanity-filled interest, making it all the more difficult to accurately prescribe what "worth" should mean to you. When buying anything, be sure to consider your personal means and your personal taste. Wear what you love.