Although the overwhelming sentiment among sneaker collectors is that the first six months of 2022 have been underwhelming for the space, the second-half of the year looks promising.
The Nike Air Max series continues to celebrate 35 years, which has led to handfuls of new and old styles alike dropping. A gem of the early aughts – the Air Max 1 "Crepe" – is set to return before the year ends. Away from pairs cushioned by visible Air units, decades-old designs like the Nike Dunk Low and Air Force 1 Low also emerged in a healthy mix of retro-inspired and future-thinking styles. Yet, no other player made as much noise over the last seven day stretch as Jordan Brand.
In addition to releasing official images of both the Jordan Luka 1 and Air Jordan 37, Team Jumpman delivered first looks (both officially and otherwise) of a slew of retros expected before 2022 ends and beyond. Several solo efforts from the brand (i.e. Air Jordan 2 "Chicago," Air Jordan 6 "Georgetown") started conversations across the internet, but the company's upcoming collaborations with Travis Scott and A Ma Maniére sent the sneaker space into a frenzy. More compelling pairs are likely "under wraps," but one thing's out in the open: Michael Jordan's signature shoe line continues to dominate.
For a look at all that and more, including more New Balance and adidas releases, check out our top headlines from July 9th to July 15th ahead.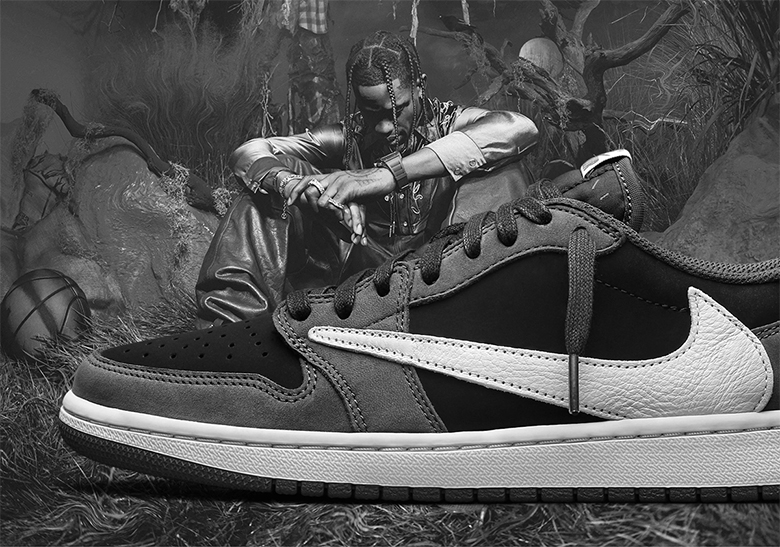 Travis Scott Air Jordan 1 Low "Phantom" Coming Later This Year
La Flame doesn't miss.
READ MORE: Phantom Travis Scott Jordan 1 Low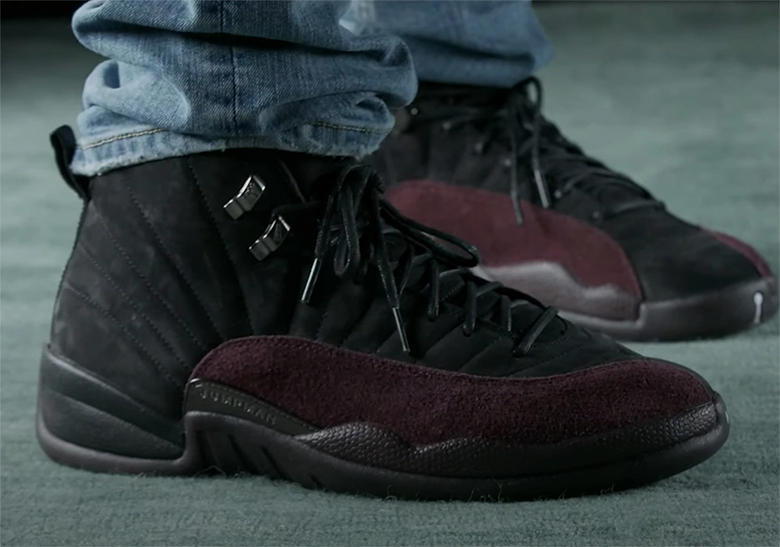 A Ma Maniére Has More Air Jordan Collaborations Coming In November
The Whitaker Group stays working.
READ MORE: A Ma Maniere Jordan 12
READ MORE: A Ma Maniere Jordan 4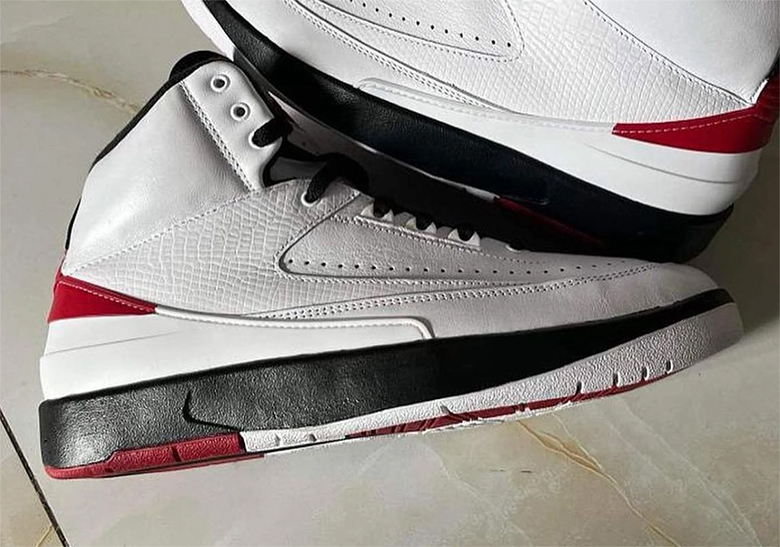 This Week In Air Jordans
"Busy" would be an understatement.
READ MORE: Jordan 1 Stealth
READ MORE: Jordan 1 Starfish
READ MORE: Jordan 1 Heriloom
READ MORE: Jordan 1 Low OG UNC
READ MORE: Jordan 1 Low OG Ex
READ MORE: Jordan 4 Black Canvas
READ MORE: Jordan 4 Canyon Purple
READ MORE: Jordan 5 Concord
READ MORE: Jordan 5 Low Expression
READ MORE: Jordan 6 Georgetown
READ MORE: Jordan 7 Afrobeats
READ MORE: Jordan 7 Bephies Beauty Supply
READ MORE: Jordan 8 Paprika
READ MORE: Jordan 11 IE Low Light Orewood
READ MORE: Jordan 12 Hyper Royal
READ MORE: Jordan 12 Stealth
READ MORE: Jordan 12 Low China
READ MORE: Jordan 13 French Blue
READ MORE: Jordan 14 Ginger
READ MORE: Jordan 2 Chicago 2022
READ MORE: Jordan 37 Light Bone
READ MORE: Jordan 1 Zoom CMFT China
READ MORE: Jordan 1 Low OG Peach Jam
READ MORE: Jordan 36 Paris
READ MORE: Jordan 1 Low Golf Copa
READ MORE: Jordan Luka 1 Black
READ MORE: DJ Khaled Jordan 5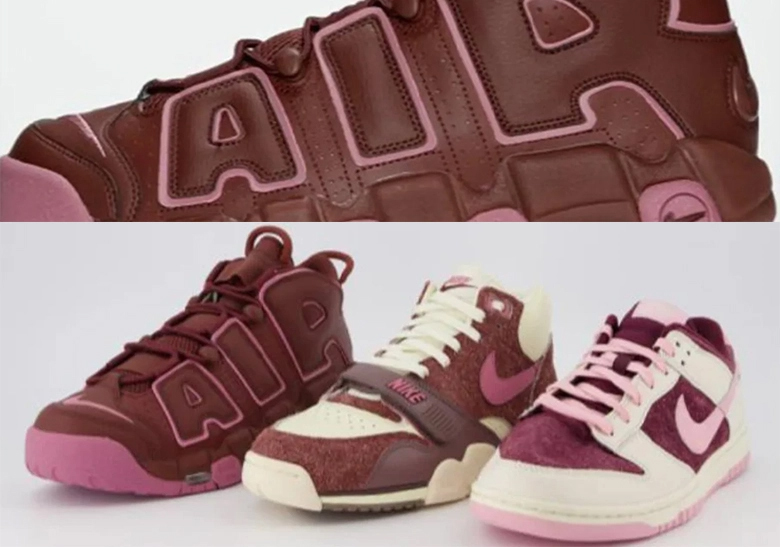 Nike's Valentine's Day 2023 Footwear Revealed
Love is in the air.
READ MORE: Nike Valentine's Day 2023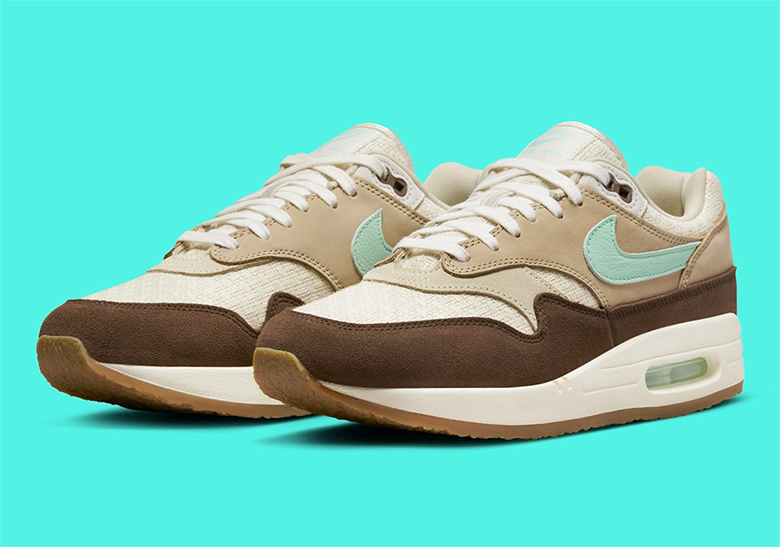 The Air Max 1 "Crepe" Returns In 2022
Shut up and take our money!
READ MORE: Air Max 1 Crepe 2022
READ MORE: Patta Air Max 1 White
READ MORE: Air Max 1 Obsidian White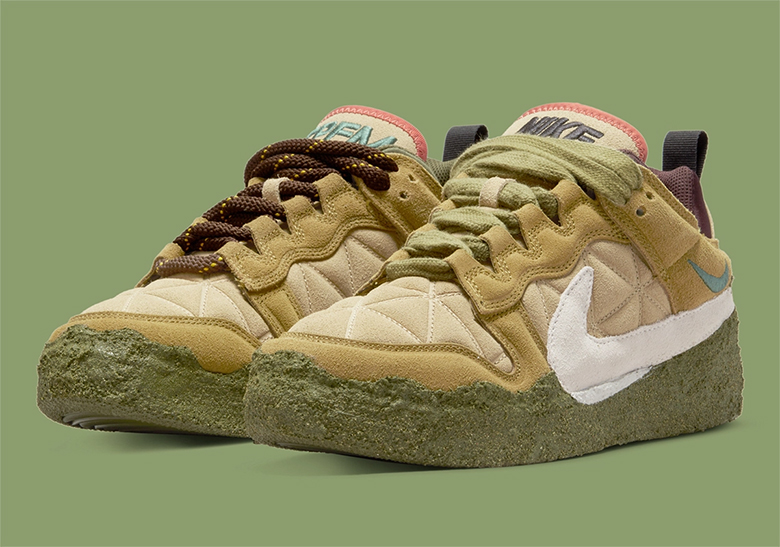 Official Images Of The Cactus Plant Flea Market Dunks
Finally.
READ MORE: Cactus Plant Flea Market Dunks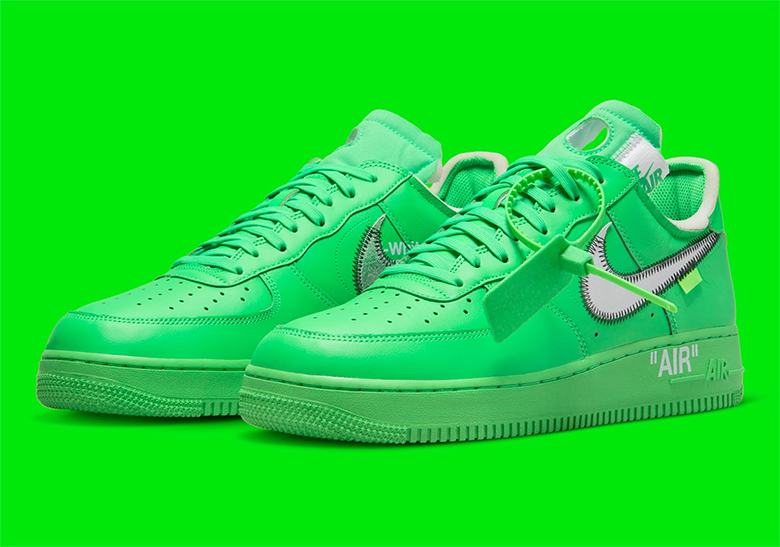 Official Images Of The Off-White x Air Force 1 Low "Green"
Expected to drop at the Brooklyn Museum.
READ MORE: Green Off-White Air Force 1
"Argon" Dunks Lead This Week's Nike Dunk News
Feeling blue.
READ MORE: Nike Dunk
STAUD And New Balance Reconvene On The XC-72
A new era for the brand.
READ MORE: STAUD New Balance XC-72
READ MORE: New Balance 9060 Brown
READ MORE: New Balance RC30
This Week In SB Dunks
Take them out to the ball game.
READ MORE: Nike SB Dunk Low Dodgers
READ MORE: Nike SB Dunk High Giants
READ MORE: froSkate Nike SB Dunk High
The adidas Crazy 1 "Stormtrooper" Is Coming Soon
Two-tone goodness.
READ MORE: adidas Kobe 1 Stormtrooper
READ MORE: IVYTOPIA adidas
READ MORE: Orange Y-3 Qasa High